Honoring recent achievements of our distinguished alumni and young graduates.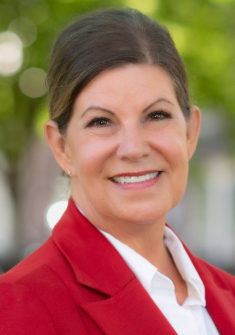 Together, you, our Rutgers Alumni, form a network of more than 570,000 members. This is certainly a reason to be proud—but numbers tell only part of the story. What I find truly inspiring about the Rutgers alumni community is its diverse array of voices, talents, interests, and accomplishments.
That sense of awe and inspiration was on full display in November, when we welcomed four new inductees into the Rutgers Hall of Distinguished Alumni. From engineering to public policy research to defending New Jerseyans against COVID-19, the honorees' achievements coalesced into powerful stories of Rutgers excellence.
We celebrate storytelling of another kind in Alumni News. You'll meet young graduates who have parlayed the skills and savvy they developed at Rutgers into meaningful roles in the news media. Although their careers are still gaining momentum, the inspiration they offer is real and immediate.
I'm thankful for their work. In a cultural climate rife with disinformation and over-the-top claims about fake news, it's reassuring to know that Rutgers alumni—in all their diversity and from every university location—are diligently shaping the future of journalism. I hope you enjoy their stories as much as I have.
Scarlet Forever.
Kimberly A. Hopely is the executive vice president for Development and Alumni Engagement and the president of the Rutgers University Foundation.