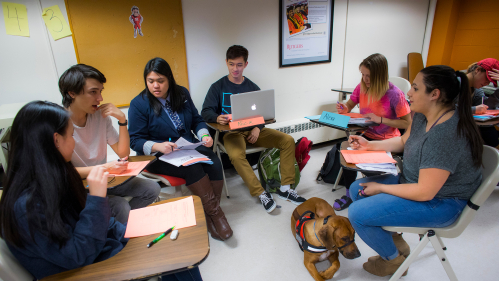 Graduate School of Education
Advancing Excellence and Equity in Education
A national leader in preparing educators who create effective and equitable learning environments and are at the forefront of new knowledge, the Graduate School of Education is a top, research-based professional school for teachers, administrators, and educational leaders. The school offers on-campus courses at Rutgers University–New Brunswick, as well as online graduate degree and certificate programs.
New Jersey's top-ranked school of education
Programs of study taught by leading education experts
Alumni from all over the world
Nearly 100 years as a national leader in preparing educators
Why Become a Teacher?
Better Education Makes a Better World
Contribute to your community in a meaningful way
Provide mentorship in a supportive environment
Inspire a love of learning or interest in a particular subject
Make the world a better place by instilling positive values
Widen perspectives and encourage a more inclusive society
Celebrate similarities and differences
Foster a spirit of inquiry and exploration
Catalyze a generation of thinkers, innovators, and change-makers
Meet hundreds of diverse people and families
Learn something new every day in a dynamic and complex profession
Develop hard and soft skills that will help you in every facet of your life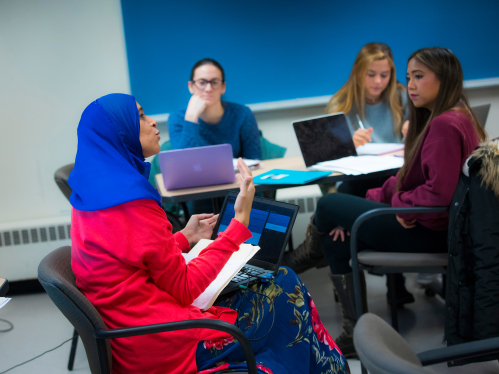 Degrees, Programs, and Departments
The Graduate School of Education prepares effective practitioners, transformative leaders, and accomplished researchers who are pioneers in their respective disciplines in the United States and throughout the world. Through innovative research and scholarship, the school and its faculty advance educational practices and policies in New Jersey and across the nation.
Spotlight: Master of Education Programs
The Graduate School of Education offers master of education (M.Ed) degree programs for students with a wide range of needs and interests. Rutger's M.Ed programs prepare future teachers, school leaders, and educators with specific career and professional goals.
All M.Ed programs have several characteristics in common. First, each is solidly based in the theory and most recent research in the field. Second, professors share with students a practical understanding of the field. Third, the faculty strive to give the students the best preparation possible for their chosen line of work.
Students leave the program well prepared to become recognized experts at whatever field they study.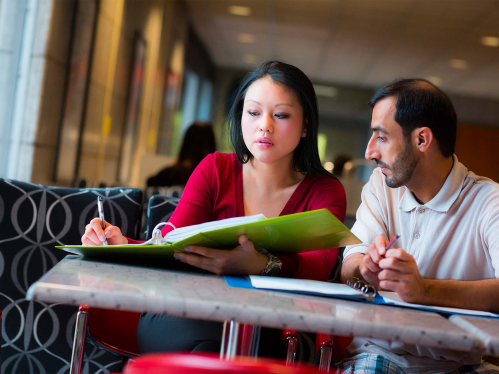 Discover the Graduate School of Education
Respected faculty, innovative academic programs, groundbreaking research, and extensive service have established the Graduate School of Education as among the best in the nation.