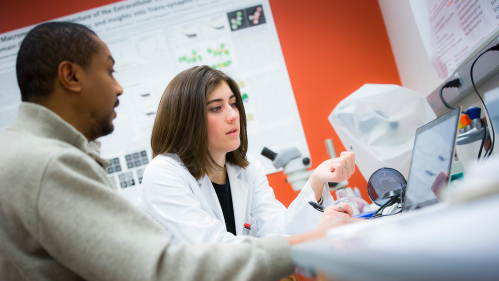 Robert Wood Johnson
Medical School
At the Intersection of Academics and Health Care
Through specialized training, patient-centered medicine, and an innovative curriculum, Robert Wood Johnson Medical School, located in New Brunswick and part of Rutgers Health, prepares students to become resilient, adaptable physicians who value lifelong learning and provide high-value, ethical, and appropriate care in an ever-changing health care system.
Match rate for residency programs
Clinical and basic science faculty
International rotation sites for global health studies
Graduate medical education programs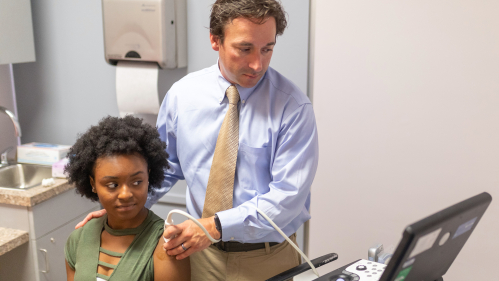 Dedicated to High-Value Health Care in New Jersey and Beyond
As part of an academic health center, Robert Wood Johnson Medical School is strategically aligned with clinical affiliate partners and leading research centers throughout New Jersey, fostering a rich academic learning environment where future physicians train in state-of-the-art medical advances while encouraging culturally competent, humanistic approaches to patient care. The school offers programs at the undergraduate, graduate, and postgraduate levels for more than 1,500 students. Most of the school's graduate medical education programs are accredited by the Accreditation Council on Graduate Medical Education (ACGME), as well as by specialty boards or societies.
An Outstanding Medical Education Program
The MD program at Robert Wood Johnson Medical School prepares medical students to become resilient and adaptable physicians who provide high value, ethical and appropriate healthcare in an ever changing system.
The school's curriculum is driven by curiosity, critical thinking, clinical skills, competence and compassion. Students will learn to curate knowledge, to embrace strategies that enhance quality and patient safety, and to develop behaviors that lead to better health and healthcare for all.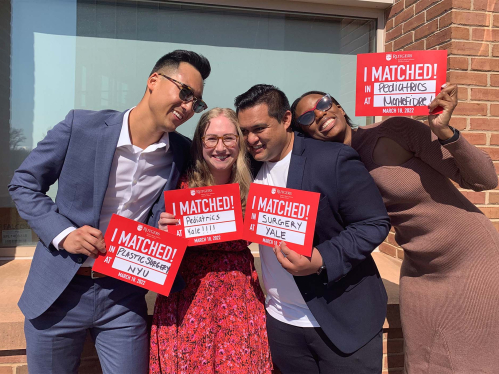 Gaining by Giving Back
"Giving back and becoming a mentor for other students underrepresented in medicine has been a big passion of mine here at the medical school, and one that faculty prioritize and help me fulfill."
Motunrayo (Becky) Adu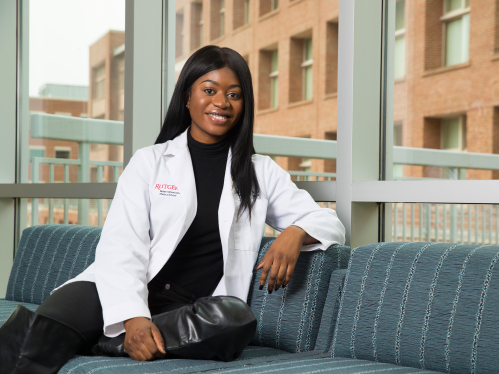 20 Academic Departments
Spanning the spectrum of health and science, Robert Wood Johnson Medical School hosts 20 academic departments and has four major research institutes.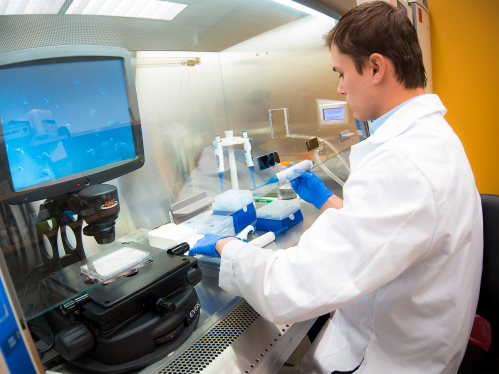 Spotlight: Community and Global Health
As part of its mission, Robert Wood Johnson Medical School cultivates medical professionals who are culturally sensitive, aware of current and emerging health needs, and poised to address health disparities in their local communities and worldwide.
Discover Robert Wood Johnson Medical School
Students choose Robert Wood Johnson Medical School because it's a leader in medical education, research, health care delivery, and the promotion of community health.