Zimmerli Marks Tiananmen Square 30th Anniversary With Photo Exhibit
Rutgers-New Brunswick art museum shares college student's photos of historic tragedy
Three decades ago, an exchange student from the United States brought his camera to a prodemocracy demonstration in Beijing's Tiananmen Square – and found himself documenting one of the most infamous events of the late 20th century.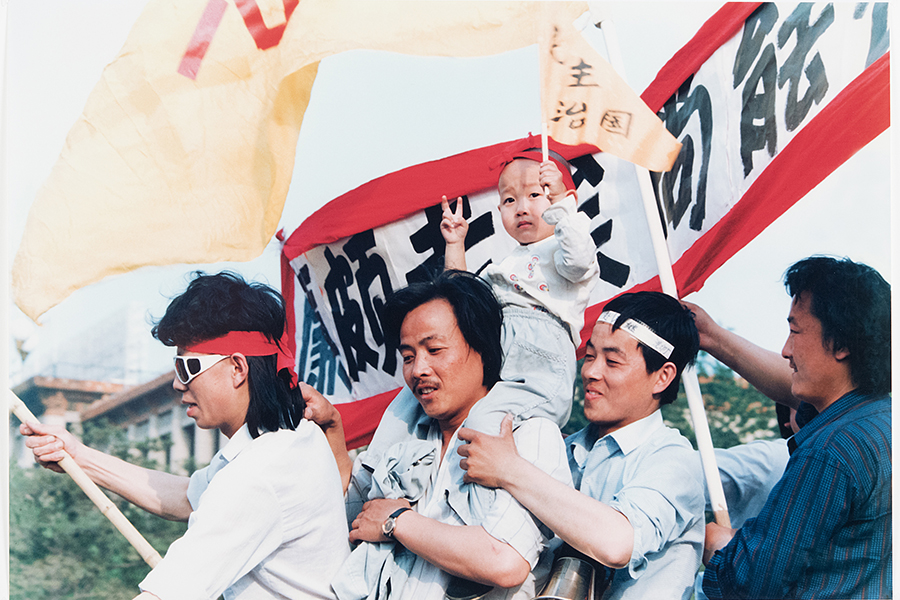 Student protestors marched more than 20 kilometers from Beijing University campus to Tiananmen Square.
---
Now, marking the 30th anniversary of the Tiananmen Square protests in which a military crackdown is estimated to have killed an unknown number of civilians, ranging from the hundreds to thousands inside and outside the square, Rutgers University-New Brunswick's Zimmerli Art Museum is displaying the photos Khiang Hei took from April through June 1989.
The exhibit, Tiananmen Square, 1989: Photographs by Khiang H. Hei, will run through July 28.
"I was both an insider and an outsider. Being of Chinese ancestry, my appearance allowed me to blend in, but I didn't really understand the dynamics of the protest or the nuances of local dialect," Hei said in a recent interview. "I knew something big was happening that would make history."
Zimmerli Museum director Thomas Sokolowski said he hopes that the story will inspire visitors to work towardsmaking sure that this type of tragedy never happens again.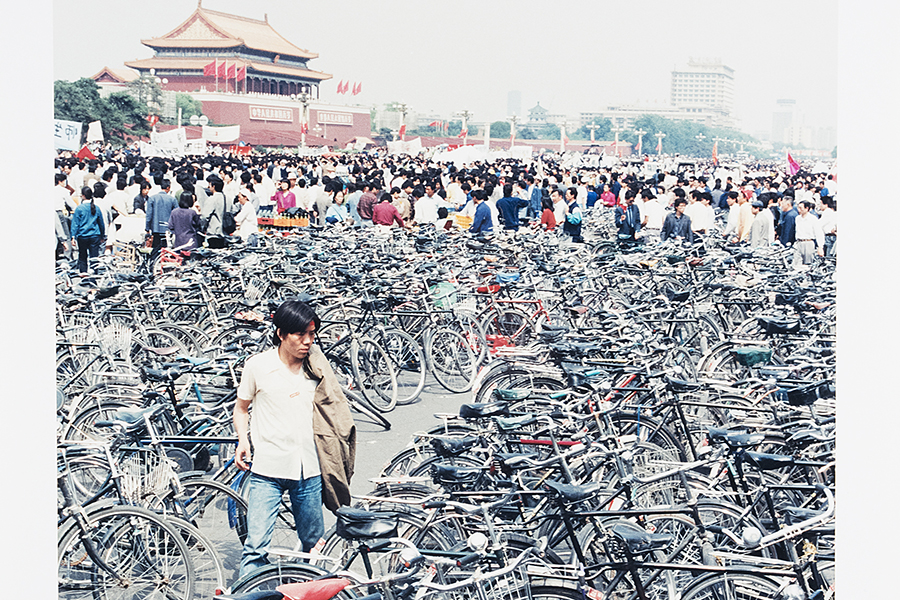 So many supporters joined the protest by bicycle that they filled the streets around Tiananmen Square. Many marched with the students or rode alongside. Buses and other means of transportation were disrupted by the crowds and bicycles in the streets around the square.
---
"It's also deeply relevant to our students, as these are photos taken by a college student of a student-led protest, and showing the humanity of the demonstrators as well as the military members, many of whom were about the same age," said Sokolowski.
Hei, a U.S. citizen, traveled to study at Beijing Teachers College in the spring of 1989. A fellow student told him of plans to demonstrate in Tiananmen Square to honor the death of Hu Yaobang, a former Communist Party leader forced to resign after pursuing economic and political reforms. Hei brought his Canon F1 camera to the square many times over the ensuing weeks, especially when he saw events taking on a historic magnitude.
As the demonstrations went on, protestors demanded changes from the government and began a hunger strike. Government representatives initially negotiated with student groups, but eventually declared martial law and sent troops that surrounded Beijing. On June 4, troops with assault weapons and tanks fired on the Tiananmen Square demonstrators and cleared the square.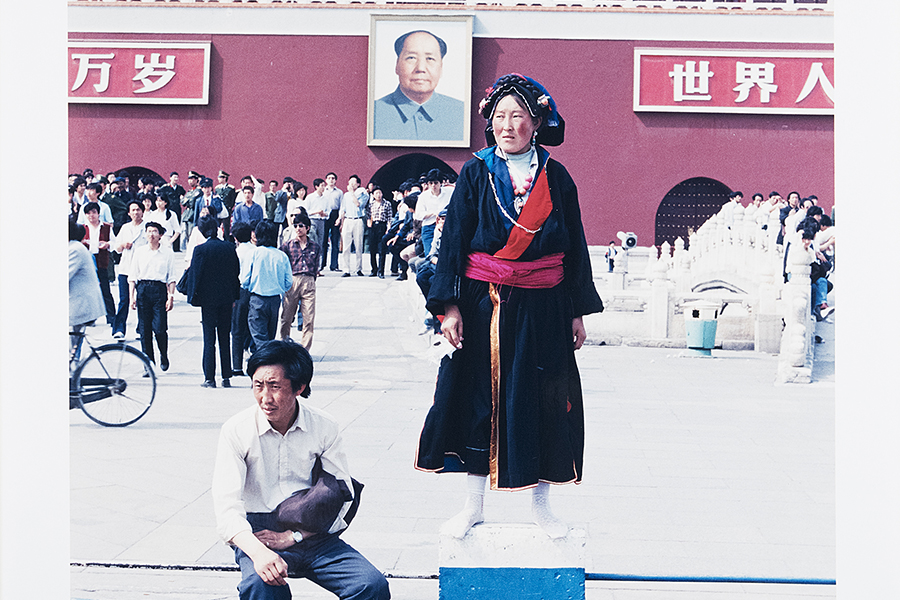 A visiting Tibetan couple watched students camping in Tiananmen Square from across the street. Behind them is a portrait of Chairman Mao Zedong on the Gate of Heavenly Peace (the main gate of the Forbidden City), where Mao declared the founding of the People's Republic of China on October 1, 1949.
---
"I was not part of the protest, nor did I want to be, but I would carry my camera with a few rolls of film, judiciously snapshot after shot trying to understand what I was taking pictures of," said Hei. "It was a striking moment, but also very confusing."
Hei will visit the Rutgers-New Brunswick campus in April for a talk about his photos and the Tiananmen Square tragedy.  "I am proud that the Zimmerli is displaying these photos and couldn't think of a more fitting place to share my story," he said.
---
For media inquiries, please contact Cynthia Medina at c.medina@rutgers.edu.