The event, set from 1 p.m. to 4 p.m. Sunday, Nov. 12, includes a hands-on art activity for children 
Juana Martinez-Neal, an award-winning children's book illustrator and author, will read from her works in English and Spanish and lead children in an art activity at the Zimmerli Art Museum.
The family-friendly event is set from 1 p.m. to 4 p.m. Sunday, Nov. 12, at the Zimmerli, 71 Hamilton St., New Brunswick. Admission is free; children must be accompanied by an adult.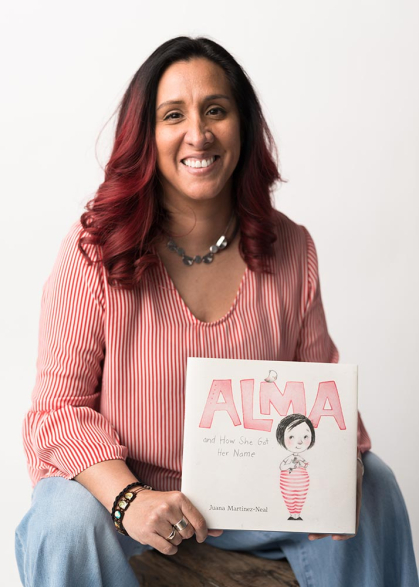 Martinez-Neal, whose illustrations are featured in the Zimmerli exhibition Our Place in the World: Children's Illustrations by Juana Martinez-Neal in the Duvoisin Gallery, will read from her books from 1 p.m. to 1:30. The author-illustrator and museum staff will guide children through an art activity from 2 p.m. to 3 p.m.; a book signing follows from 3 p.m. to 4 p.m. The event is supported by PNC Grow Up Great, PNC Financial Services Group Inc.'s philanthropic initiative focused on early childhood education and development. 
"Juana's books are heart touching and inspiring, becoming instant favorites with all readers," said Nicole Simpson, the Zimmerli's associate curator of prints and drawings. "We are thrilled to welcome her at the Zimmerli where young audiences will get the opportunity to meet her and view her incredible original artwork in our exhibition." 
Born in Lima, Peru, Martinez-Neal is the recipient of the 2019 Caldecott Honor for Alma and How She Got Her Name, her debut picture book as an author-illustrator. A 2021 New York Times bestselling illustrator, she received the 2020 Robert F. Sibert Medal for Fry Bread: A Native American Story and the 2018 Pura Belpré Medal for Illustration for La Princesa and the Pea. 
Martinez-Neal, who lives in Connecticut, discussed her process as an artist and author as well as her published works. 
Why illustrate and write children's books?  
I could have opted to pursue other careers in my life. I still have the option to change my mind at any time, yet making children's books fits me right. It is who I am now. 
What is your personal process when illustrating a book?  
I read the manuscript and decide if I connect to the story. Characters, technique, palette and style come to my mind immediately. If it's an author-illustrator book, I am chasing an idea. This chase is not fast or streamlined, yet it is very fun to pursue.  
How do you make the art match the narrative?  
In a picture book, the art and the words support and expand each other. When I get a new manuscript, the book tells me what materials, palette and media I should use to create the illustrations.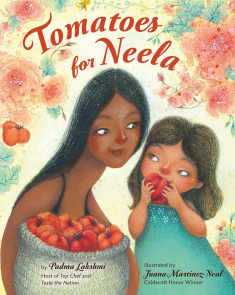 Alma and How She Got Her Name called for a more monochromatic approach as I wanted the book to feel like a photo album where photos are black and white and sepia tones. Zonia's Rainforest needed the roughness and colors of the rainforest. Tomatoes for Neela was filled with colors like the tomatoes in the story. 
What is the inspiration behind Alma and How She Got Her Name, the first book you authored and illustrated?  
Alma and How She Got Her Name is a personal picture book I wrote and illustrated to share the story of my name and my own family. In its essence, Alma shares that we are everyone that came before and, at the same time, we are uniquely ourselves. It is a celebration of identity, family and self-love.  
It was incredible to see how readers embraced the story because they could see themselves in it. In creating it, I purposely left the illustrations as open-ended as I could: The little girl, Alma, as well as all of her family are rendered in pencil with the color of their skin being the paper itself, to encourage all children to more easily see themselves in them.  
When Alma and How She Got Her Name won a Caldecott Honor, I was thrilled – not just to have this recognition of my work, but also because it meant that many more children would be able to read Alma's story and to discover and celebrate the stories of their own unique names, origins and identities. 
What advice do you have for aspiring illustrators and authors?  
The first two are obvious: Draw all the time and read everything that you can. If you are limited on your time to read, listen to audiobooks. 
I also suggest being an avid observer to learn about body language, posture, facial expressions and human interaction. Animals, plants and buildings are important, too. Watch trying to understand how things work and how living things act and react. 
It is also important to live life as much as we can. New experiences will teach us about ourselves and will give us new experiences to share and write about.