Paintings and sketches by the acclaimed professional artist and former student of Mason Gross will be featured from Wednesday, Sept. 13, to Sunday, Feb. 25
The Zimmerli's latest exhibition is a full-circle moment for both the art museum at Rutgers University–New Brunswick and alum Alonzo Adams. 
In the early 1980s, Adams, then a student of the Mason Gross School of the Arts, took some of his first art courses in Ballantine Hall, now part of the galleries of the Zimmerli.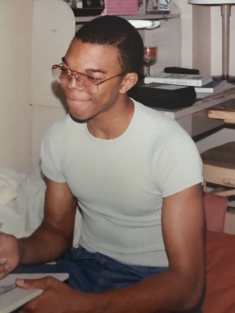 Now, the museum is hosting Alonzo Adams: A Griot's Vision from Wednesday, Sept. 13 (a museumwide opening reception is set from 5 p.m. to 8 p.m.), to Sunday, Feb. 25, in the Machever and Littman galleries with additional paintings in the lobby of the Zimmerli, 71 Hamilton St., New Brunswick. Admission is free.
The public is invited to a free reception for the Adams exhibition from 4 p.m. to 8 p.m. on Saturday, Sept. 23. In addition, there will be a homecoming reunion reception for the Rutgers community hosted by the Rutgers African-American Alumni Alliance from 6 p.m. to 9 p.m. Friday, Oct. 13, at the Zimmerli.
A Griot's Vision features nearly 25 works by Adams, including six oil paintings created this year, paintings loaned from private collections and some never-before-exhibited sketches. 
Zimmerli officials said that to emphasize the acclaimed painter's return to Rutgers, the exhibition features some of Adams's early works – namely his first oil painting, first etching and first lithograph.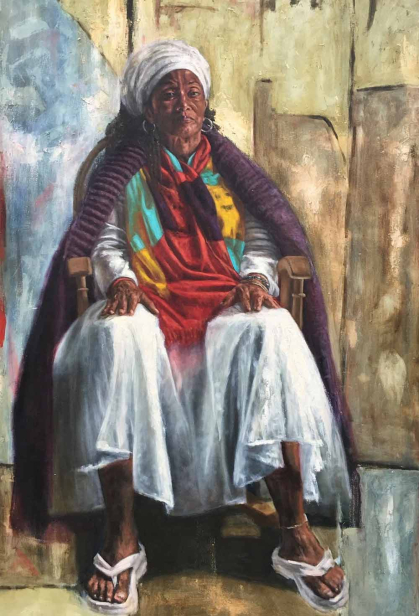 Donna Gustafson, chief curator at the Zimmerli, said she met Adams through an event organized by the Rutgers African-American Alliance when Zimmerli officials were asked to collaborate on a program that highlighted work and career of Adams. 
"That program evolved into a conversation with Alonzo about life, art and his paintings of Black life in America," said Gustafson, who curated the upcoming exhibition. "That conversation led to the exhibition. We are delighted to present the artist's first museum retrospective here at Rutgers where his artistic journey began." 
Born in Harlem, New York, and raised in Plainfield, New Jersey, Adams earned his bachelor of fine arts degree from Mason Gross in 1984 and later attended graduate school at the University of Pennsylvania. In 2004, Adams was one of the first inductees into the newly created Rutgers African-American Alumni Alliance Hall of Fame.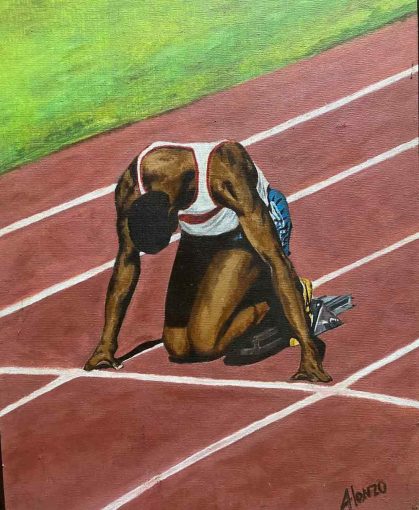 Adams discussed his work, what it means to be a griot (storyteller) and his return to Rutgers.
You describe yourself as a storyteller who aims to capture and immortalize the contemporary Black experience. How do you do that?
My art is a reflection of the roads I've traveled – the people I've met and experiences I've encountered. A life lived.
Who are some of your favorite celebrities who have collected your art? 
Maya Angelou, Bill Cosby, Alonzo Mourning, Ray Allen, Michael Strahan, Tracy Morgan and Patrick Ewing. 
How does it feel to be back at Rutgers, now as a successful artist who has opened a solo exhibition at the Zimmerli?
It feels amazing to return to the place where it all began – literally the building where I had my first painting class. Now it will house works from my travels throughout the world.
What takeaways would you like viewers of your exhibition to go home with? 
I'd like my work to evoke emotion. To speak volumes about a people. To experience what hard work and dreaming big looks like.
As a professional artist, what advice do you have for aspiring Mason Gross students? 
Work hard and continuously evolve! Be you because everyone else is spoken for.