Zimmerli Art Museum Director Played Lead Role in Art Activism Against AIDS
Director of Rutgers University–New Brunswick's Zimmerli Art Museum on how a small group of activist artists contributed to worldwide change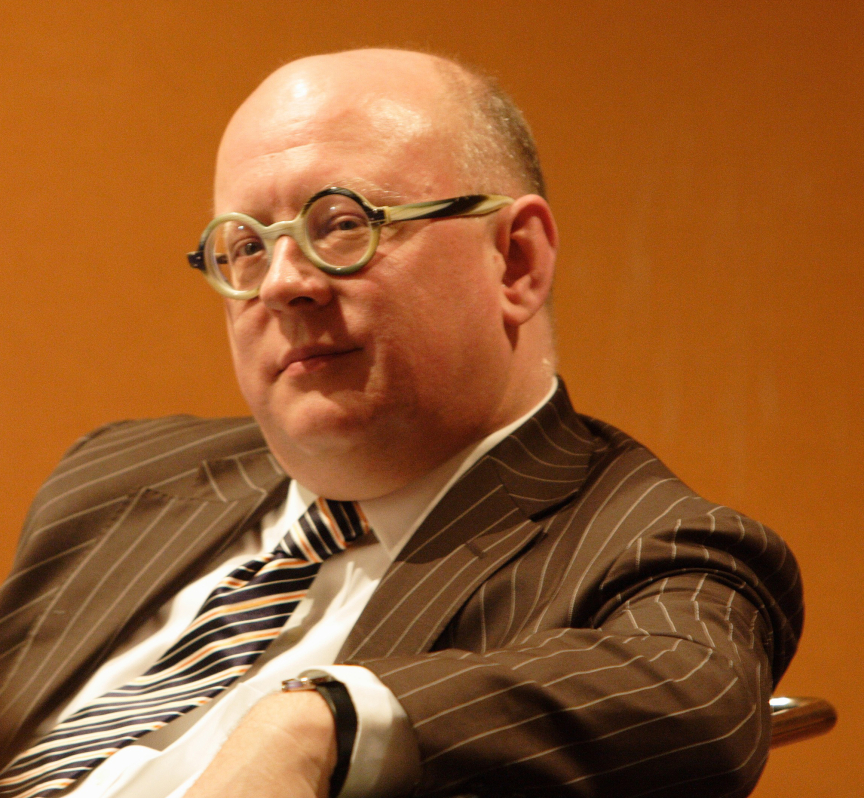 "Visual AIDS was the most important thing I have ever done, but it's time now for the younger generation to take charge and make change in this world." – Thomas Sokolowski
On the eve of World AIDS Day, Thomas Sokolowski, director of Rutgers University–New Brunswick's Zimmerli Art Museum, reflects on his work during the 1980s as a pioneer in activism through art that challenged the world to fight the deadly epidemic.
Sokolowski and a small group of friends founded the art activist organization Visual AIDS, organized the first Day Without Art in 1989, which made the red ribbon an icon of awareness.
That work will continue on Dec. 5 when the Zimmerli joins Rutgers Global and other university partners to commemorate this year's World AIDS Day and a Day Without Art with a screening of BPM (Beats Per Minute), a French film about members of ACT UP (AIDS Coalition to Unleash Power) and their activism in 1980s Paris.
Sokolowski speaks with Rutgers Today about his work during the pivotal years of the AIDS epidemic and the need for continued activism today.
Q. How did you develop Visual AIDS as an activist organization?
There was a MOMA exhibit by artist Nicholas Nixon called "People with AIDS" that showcased photos of patients through the stages of dying of AIDS. People were fearful about AIDS. While Nixon's work is moving, it depicted AIDS patients as victims. They weren't people. They were statistics and numbers. At the time, the only faces that moved people were those of celebrities who had passed away from AIDS. But the people dying were my friends, people's family members and loved ones. I wanted to change how we looked at this tragedy.
Visual AIDS started with four of us – myself, Gary Garrels, Robert Atkins and William Olander – who all worked in the art world, had established connections, and knew we could make a difference. I worked at the Grey Art Gallery in New York University, and there was a play that depicted AIDS called "As is" happening at the time. So we drafted a press release, telling all the major news outlets about all of this art that surrounded the AIDS epidemic, and from there we started meeting as a group. It started with the four of us, and then gradually kept growing, and eventually we had 75 members, all well known in the art world.
Q. What was the origin of the Day Without Art?
The first Day Without Art was held on Dec. 1, 1989.  The concept began after many discussions in our growing Visual AIDS group. We looked around at all of the artists, curators, painters, directors and art handlers in our group, and thought that if we were all gone, there would literally be a "day without art."
Museums closed for the day or removed artworks from view. One of the biggest additions was when the Metropolitan Museum of Art removed Picasso's Gertrude Stein and replaced it with a note essentially saying that it was as if someone you loved was suddenly gone. The most touching event came from Norman Kleeblatt at the Jewish Museum in New York.  They held an event, conducted like a funeral. An old rabbi who survived the Holocaust came forward and compared the AIDS epidemic to the Holocaust. He said that if no one had spoken up about the Holocaust, the Jews would have been completely wiped out, and then he said,  "We can't let this happen to people with AIDS. We can't let them all die. Someone saved us, and now we have to save them."
In the end, the very first Day Without Art led to enormous press and headlined every newscast that day. In total, 679 art institutions and some in Canada all participated. In the years that followed, more and more art institutions came together, and it spread across the entire globe.
Q. What was the origin of the red ribbon as a symbol of AIDS awareness?
By the third Day Without Art, veterans around New York were wearing yellow pendants to commemorate Gulf War. I thought, "Wouldn't it be cool to come up with a symbol for our movement?" So we created these red ribbons as a symbol for AIDS awareness. A Visual AIDS member involved with the Tony Awards offered to help – and when we watched the Tonys in 1991 we couldn't believe what we saw: Jeremy Irons wore the red ribbon. So did Ed Asner, who said, "We wear this ribbon because we care." When demand for the ribbons really took off we employed homeless women who made thousands of them. The ribbon became a universal symbol of solidarity.
Q. What advice do you have for activists today?
AIDS still exists. Broward County, Florida, has a high number of people with AIDS, and places in Africa and other parts of the world are still continuing to fight this. Young people now need to get involved. Whether it's climate change or immigration in America, you pick your cause and do something. One person can do anything if they tried. I never could have imagined what a group of four men in the 80s could have done to start this movement in AIDS awareness, but we did. Visual AIDS was the most important thing I have ever done, but it's time now for the younger generation to take charge and make change in this world.