The Tara Hansen Foundation works to raise awareness about maternal health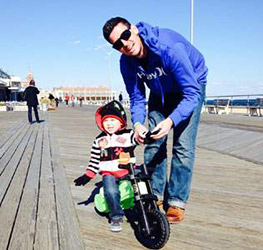 'The purpose of the conference is to re-educate health care providers and the community that women in the United States continue to die after childbirth, and to help women advocate for themselves postpartum.'

 

– Ryan Hansen
The delivery of Tara Hansen's first son, Brandon Ryan, was expected to be textbook.
After all, she was a healthy, 29-year-old who didn't suffer from diabetes, high blood pressure or any other condition commonly associated with postpartum complications.
There were no red flags to cause her medical team concern: Except the one Tara was waving.
"After the delivery, Tara kept saying, "I don't feel good. Something is wrong,' said her husband, Ryan Hansen. "Her health care providers attributed her discomfort to "just having had a baby.' "
In fact, Tara didn't feel well because she had contracted an infection; one that went undetected until it was too late. Tara died just six days after becoming a mother March 31, 2011.
Devastated by the loss of his wife and high school sweetheart Hansen was shocked to learn that, statistically speaking, he was not alone.
Mortality Rates High in U.S.
Almost 1,000 women die of pregnancy-related complications annually in the United States. In addition, obstetric complications caused by pregnancy, such as hemorrhage, infection and high blood pressure, that can lead to mortality - affect approximately 52,000 women each year, according to studies reported in Obstetrics and Gynecology and by the Centers for Disease Control and Prevention. It's a ratio that's higher than in most developing countries, including Bulgaria, Serbia and Turkey, based on the CIA's World Fact Book.
Those are numbers that Ryan Hansen refuses to live with.
Vowing to make a positive impact in his wife's honor, he launched the Tara Hansen Foundation one year after her death to raise awareness about maternal health. On Nov. 6 the foundation sponsors its first inter-professional continuing educational conference, To Have and To Hold: Maternal Safety and the Delivery of Patient Care, at Rutgers Robert Wood Johnson Medical School, which received $10,000 from Hansen's nonprofit to host the event.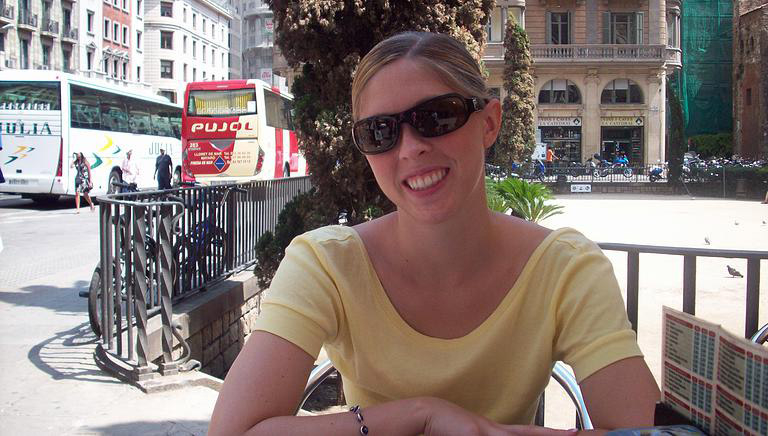 "That's the type of person Tara was. She was a teacher, and I felt it was the best way to carry on her legacy," said Hansen, 32, now raising his son with the help of his parents in Freehold. "The purpose of the conference is to re-educate health care providers and the community that women in the United States continue to die after childbirth, and to help women advocate for themselves postpartum."
For Ryan Hansen, a Rutgers graduate and son of Patricia Hansen, director of communications and public affairs for Rutgers Robert Wood Johnson Medical School, the university was an obvious choice when he was considering a vehicle to spread the foundation's message.
Resonates With Medical School's Mission
That the conference – one of the first of its kind in the country - emphasizes a team approach to patient safety and encourages patient advocacy resonates with the medical school's mission, said Gloria Bachmann, chair of the Department of Obstetrics, Gynecology and Reproductive Sciences at the medical school.
"The overarching goal is for women to have a voice," said Bachmann, who is also the conference co-chair. "That's the message, even though everything appears to have gone according to plan after a woman delivers, it's important to listen to the new mother who says afterwards, "I feel like I'm going to faint or seize or my heart is racing.' It may not trigger an emergency response like a postpartum hemorrhage, but these concerns also require prompt attention and appropriate intervention."
To improve maternal health safety practices, the medical school and hospital, physicians, nurses, fellows, residents and students take part in drills throughout the year. Bachmann noted that the academic health center introduced birthing simulators into the educational setting almost five years ago to better prepare for potential obstetrical emergencies. Bachmann also was part of the team that recently completed a study in collaboration with the Cardiovascular Institute of New Jersey that examined cardiovascular outcomes after preeclampsia or eclampsia complicated by myocardial infarction or stroke that was published in Obstetrics and Gynecology.
Invitations have been extended to all state OBGYNs and all Rutgers medical school faculty, medical students and other students in the health care professions. Bachmann expects about 250 doctors, nurses and midwives to attend the conference, jointly sponsored by RWJMS and Robert Wood Johnson University Hospital.
The daylong conference, which will open with remarks by Ryan Hansen, includes lectures by Lisa Miller, an attorney and certified nurse and midwife with Perinatal Risk Management and Education Services, and Frank A. Chervenak, chair of the Department of Obstetrics and Gynecology, and director of Maternal Fetal Medicine New York-Presbyterian Hospital/Weill Cornell Medical College. It features four afternoon seminars that will introduce new approaches to maternal health, including one that addresses the subject on a psychiatric level by Anthony Tobia, director of undergraduate education in the Department of Psychiatry at Rutgers Robert Wood Johnson Medical School and director of Psychosomatic Medicine at the hospital.
During his seminar, Tobia will offer two ideas that he believes will help medical professionals better recognize the signs of potentially life-threatening post-birth complications. The first calls for reevaluating the scoring in the Edinburgh Postnatal Depression Scale, a system already in place to screen new mothers for postpartum depression. Lowering the score could help pick up patients with more mild cases of anxiety, which could be caused by having an issue - medical or emotional - that they have not shared with their health care team. "If we get to those patients, we might be able to avert some cases where those signs might develop into a life-threatening situation," he said.  
Listening to a Woman's Voice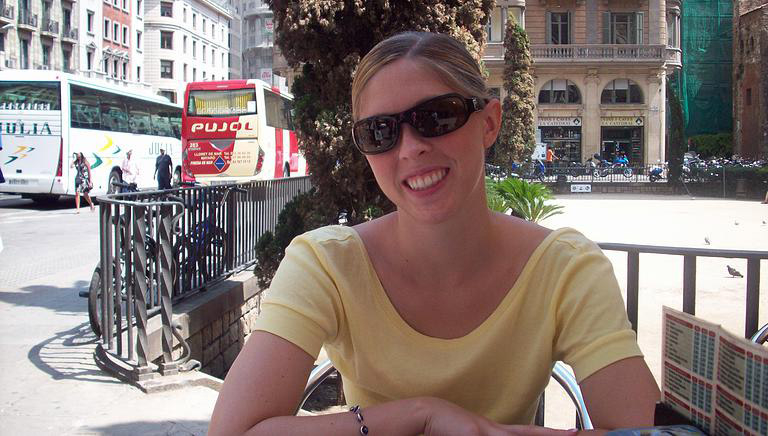 Both Ryan Hansen and the entire team involved in putting together this interdisciplinary program are excited about fostering an exchange of new ideas to improve maternal health care. Their greatest wish for this conference is to leave a lasting impression on the medical community.
The program wants to encourage health care professionals to listen intently to the woman's voice. To stop, look and listen, and rethink what could be happening that is unexpected. Ryan Hansen noted he would like every new mother's complaint to be heard and the question "What could be going on?'" seriously explored.
"No father should have to celebrate his child's birthday every year with the knowledge that the special occasion also marks the preventable passing of his wife," said Patricia Hansen.