WRSU Station Manager Carries on Family Tradition
Justin Sontupe's parents met at the college radio station that shaped his time at Rutgers
Justin Sontupe had a senior year filled with incredible highs and one gut-wrenching low. He was in Indianapolis to broadcast the Big Ten men's basketball tournament, the first time in almost 30 years that Rutgers was a contender, when it was canceled because the COVID-19 pandemic was starting to surge.
"It was a huge disappointment," said Sontupe, an announcer for the student-run WRSU radio station, who remembers first learning there would be no spectators in the stands for the game and then, the next day, only minutes before the game was to begin, finding out that the tournament would be canceled.
"This season had been incredible," he said. "I wasn't ready for it to end."
But it did and now Sontupe is focusing on his future and the career he wants to pursue in sports broadcasting – to the degree that he can, of course, during an economic shutdown. Still, he looks back on his time at WRSU as the best thing that ever happened to him. "I met my best friends at Rutgers there; I found my career passion there," he says.  "It's meant everything to me."      
You could say Rutgers and WRSU has been a family affair for Sontupe. His parents, Dan and Debbie Sontupe, met at WRSU, back in the pre-internet days when you had to be within a 20-mile radius of the New Brunswick campus to hear the broadcasts.  Debbie joined WRSU because she wanted to pursue a career in journalism, Dan, because he wanted to work in sports broadcasting – which, in fact, he did, for two years after graduation, before switching to a more stable career in the pharmaceutical industry.  Still, he says, "I loved doing play-by-play."
     
And that, in part, was what impelled him to suggest to his son, then a sophomore at Rutgers, that he check out the radio station.  "Yes, they pushed me a little bit," Sontupe admits.  But part of the decision to look into college radio was his alone.  
A sports afficionado and a Scarlet Knights fanatic – "he bleeds Scarlet," says his mother – he was hoping to make some friends who shared his passions.  He went to the first meeting of the WRSU sports department and found himself in a room full of fellow enthusiasts talking up their fantasy football teams and prognosticating about the upcoming Knights game, and, says Sontupe, "It felt really great, and then, boom, there I was."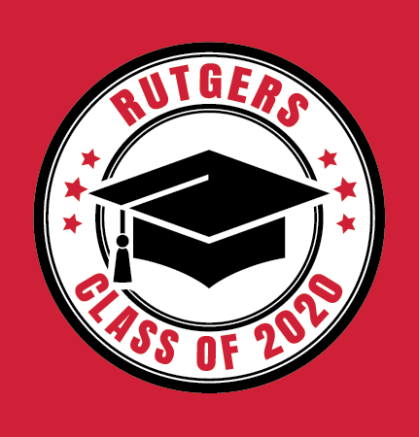 Boom indeed. Sontupe went on to become sports director in his junior year and then, a year later, general manager of the station. And in October 2019, in a moment that was a high point for him and his family, he and his father called the Rutgers-Liberty football game in tandem – a privilege the older Sontupe had won as the highest donor in that year's alumni donor challenge.  "It was a bucket-list moment," Dan Sontupe says, made even more poignant by the deeper appreciation it afforded him of his son's abilities.  "He's so talented," Dan Sontupe says of his son, "and he made me feel so great during the broadcast."  It didn't hurt that Rutgers won.
  
"I've always been really similar to my dad," Sontupe notes, "so I think he knew I'd find a home at WRSU, and he was so proud that it became such an important part of my life."  
     
Thanks to WRSU, he's had a senior year filled with incredible highs – receiving a Chancellor's Spirit of Rutgers Award (for exemplifying excellence and embodying a commitment to leadership and campus/community involvement), the play-by-play with his dad, of course, and calling Rutgers men's basketball win over Maryland on Senior Night in March. 
It was the kind of moment that play-by-play announcers live for – on January 7, 2020, with two minutes to go in the men's basketball matchup between Rutgers and Penn State, a layup had just extended Rutgers' lead to 10 and Sontupe was euphoric. He was also tightly focused on the game, delivering the perfect blend of personal enthusiasm and professional observation. 
You could almost say he was born for the moment.