What's On Your Summer Reading List?
Rutgers faculty and staff share titles they're eager to tackle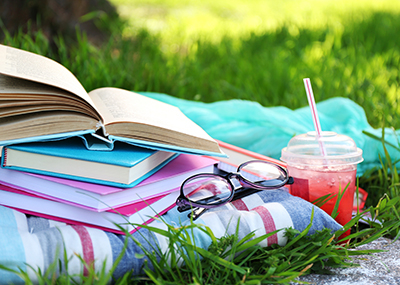 'I recently succeeded in getting my two very young children interested in the soundtrack to the musical Hamilton. However, now my 5-year old is asking questions that I'm ill-equipped to answer about American history! So this summer, I'll be going straight to the source and reading Ron Chernow's Alexander Hamilton – the book that started the craze.

 

– Shireen L. Rizvi, Graduate School of Applied and Professional Psychology
The days are longer, the schedules lighter, and many members of the Rutgers community have summer reading on their minds. Rutgers Today wondered what books are on the top of faculty's and staff's must-read lists for the next few months. Some of the answers are below.
Joan Bennett, professor, Department Plant Biology and Pathology, and senior faculty adviser in the Office for the Promotion of Women in Science, Engineering, and Mathematics, New Brunswick: For Christmas, my oldest son gave me The Invention of Nature by Andrea Wulf.  It is a biography of Alexander von Humboldt, a Prussian-born scientist who knew Thomas Jefferson and whose writings influenced Charles Darwin.  A former student sent me a paperback copy of Arrowsmith by Sinclair Lewis.  Although I have read it before, because it is the best novel ever written about a microbiologist, I plan to read it again. I also plan to tackle Houston, We have a Narrative by Randy Nelson, which talks about "why science needs a story" and how the techniques of Hollywood can make a scientific paper more compelling and accessible.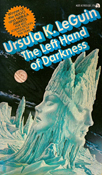 James J. Brown Jr., assistant professor of English and director of the Digital Studies Center, Camden: First things first, I'll be finishing The Left Hand of Darkness by Ursula K. Le Guin, a classic work of science fiction that I've been loving but that I haven't had much time to read during the hectic end of the semester. After that, I'm looking forward to reading Lucky Jim by Kingsley Amis, a book a colleague in the English department recommended. I've been told it offers an accurate and funny picture of academic life, and nearly everyone I've talked to says it's one of the funniest books they've ever read
Michael A. Carrier, distinguished professor, Rutgers Law School, Camden: For decades, the NCAA has trumpeted "amateurism" and "student-athletes." But what if these are empty phrases the NCAA hides behind in its embrace of commercialism on the backs of athletes? These are the questions addressed in Joe Nocera and Ben Strauss's gripping book Indentured. The authors rip the lid off the NCAA's celebrated morals, weaving a complex – and sad – story of student exploitation, extravagant riches and blatant hypocrisy. The authors highlight (1) the commercialism of NCAA football and men's basketball, (2) students' physical and financial suffering, and (3) a 400-page rulebook selectively wielded by the NCAA to punish the most minor transgressions while ignoring some of the most major lapses.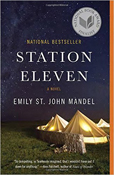 Karen Dentler, assistant dean, School of Arts and Sciences Honors Program (SASHP), New Brunswick: I recommend the 2016 SASHP Program Summer Reading book, Station Eleven by Emily St. John Mandel. The book, a Pen/Faulkner Award finalist, tells the story of a Shakespeare company and orchestra that travels the United States 20 years after a global flu pandemic. Unlike in most post-apocalyptic novels, the author explores the essential role of the arts in survival through drama, museums, music and even comics. Over the summer, new SASHP students will discuss the book on our popular summer reading blog, and Emily St. John Mandel will welcome our new SASHP students with a lecture and book signing on Friday, September 2, 2016.
Thomas Leustek, associate dean for Academic Administration and Assessment, School of Environmental and Biological Sciences, New Brunswick: I am planning to read Concrete Planet: The Strange and Fascinating Story of the World's Most Common Man-Made Material, by Robert Courland. I heard an interview of the author on NPR and became fascinated with this man-made material, which likely will be the lasting signature of our culture uncovered by future archeologists. The book focuses on the historical and technical details of concrete. For example, it was discovered and its use perfected by the Romans. The technology was lost until it was rediscovered in the 18th Century. Today, concrete production is the third largest contributor of anthropogenic carbon dioxide emission after electrical power production and automobiles.
Laura Lomas, associate professor, Department of English, Newark: I am looking forward to reading Robyn Spencer's groundbreaking new history, The Revolution Has Come: Black Power, Gender and the Black Panther Party in Oakland. I also can't wait to read all the short stories and essays that former Rutgers-Newark psychology professor Lourdes Casal published in Areito, the journal she edited with other New York-based Cubans. My colleague Iraida Lopez and I will be assembling the best of these in a new English-language anthology of Casal's work.
Jorge Marcone. associate professor of Spanish and Portuguese, and comparative literature, New Brunswick: Among the books that I expect to read this summer, one stands out because of a combination of professional and personal reasons. It is Eduardo Chirinos's Thirty-Five Zoology Lessons, and Other Didactic Poems. This is a bilingual edition translated by G. J. Racz. Those of us in the world of Latin American arts and letters continue to mourn the recent death of Chirinos (1960-2016), one of Peru's most highly regarded authors, and a former Ph.D. from Rutgers' Department of Spanish and Portuguese. Chirinos was the author of academic criticism, essays, translations, children's books and occasional pieces in addition to some 20 books of poetry. The first book he wrote in the United States, The Bayard Street Tightrope Walker, is filled with references to Rutgers and New Brunswick as seen through the fresh eyes and poetic sensibilities of a new arrival from Latin America who would go on to teach and write at the University of Montana – Missoula.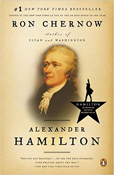 Margaret Marsh, University Professor of History, Camden, and Institute for Health, New Brunswick:  I'm especially excited about two books I've already put on my bedside table. The first is Ron Chernow's Alexander Hamilton. I was lucky enough, with my husband and another couple, to see Lin-Manuel Miranda's Hamilton not too long after it opened on Broadway. Miranda's Hamilton is about a lot more than finance – it's about power, sex and political intrigue. But since Chernow's book inspired him, I'm excited to see how this biography – Hamilton the man – became Hamilton the musical and re-imagined the 18th century for a 21st-century world. The other book on my nightstand is E.O. Wilson's Half Earth: Our Planet's Fight for Life. Wilson writes about "creatures large and small" who are on the brink of extinction.   
Carolyn M. Moehling, associate dean of undergraduate education, School of Arts and Sciences, and professor of economics, New Brunswick: I am planning to read Sven Beckert's Empire of Cotton: A Global History. Beckert describes his book as a "biography" of cotton, but he uses cotton's history as a lens to examine industrialization, the development of global commodity markets, imperialism, and slavery.  I am familiar with the history of cotton manufacturing in the United States and Britain, but I am looking forward to seeing how Beckert situates this history within the broader context of the global economy and society.
Andrew Norris, professor of mechanical and aerospace engineering, School of Engineering, New Brunswick:  I look forward to spending time this summer with Eimear McBride's A Girl Is a Half-formed Thing. McBride's novel is told through the eyes of a girl from early age until late teens, growing up in the west of Ireland where the author was raised, although it is not autobiographical. What attracts me are the descriptions of blunt language in a spare, original form some reviewers compare to Joyce. Apparently the author had been writing "conventional" fiction for some time; it was only when she read Ulysses that she decided that standard grammar was not sufficient and that she had to develop her own narrative style.
Sarah Elliott Novacich, assistant professor, Department of English, New Brunswick: I'm eager to read Elena Ferrante's earlier work; I think her Neapolitan quartet is incredible. Really different, but also strangely mesmerizing and good for summer: short novels by Barbara Pym. A few nonfiction titles are on the list as well: Charlotte Gordon's Romantic Outlaws: The Extraordinary Lives of Mary Wollstonecraft and Her Daughter Mary Shelley; Ta-Nehisi Coates' Between the World and Me; and The Shepherd's Life: Modern Dispatches from an Ancient Landscape by James Rebanks.
Suzanne Piotrowski, deputy dean and associate professor, School of Public Affairs and Administration, Newark: For the spring 2017 semester I will be conducting research in England for a comparative project on open government policies and practices. I've been meaning to read Francis Fukuyama's book Political Order and Political Decay: From the Industrial Revolution to the Globalization of Democracy for quite a while and look forward to getting to it. To prepare for the trip, and for a good laugh, I'm going to reread David Lodge's book Changing Places. Lodge's book is about the escapades of two professors (one English and one American) who swap positions for their sabbatical year. And, like all Potter fans I'll be reading the play Harry Potter and the Cursed Child, the latest installment in the Potter series, as soon as it comes out in July. I've already got my tickets for the show in London's West End!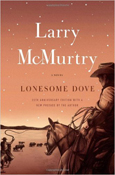 Jonathan Potter, dean, School of Communication and Information, New Brunswick: As a newbie to the U.S. from Great Britain, I am working intensively on my education. I find multimedia most effective, Kindle running alongside Netflix. Thus I intend to read Larry McMurtry's Lonesome Dove, alongside series two of the wonderful Deadwood and Don Winslow's The Power of the Dog, after the last mad episodes of Breaking Bad. That should offer an edgy take on the nature of American business, the origins of the American psyche and the nature of success.
Shireen L. Rizvi, associate professor of clinical psychology, Graduate School of Applied and Professional Psychology, New Brunswick: I recently succeeded in getting my two very young children interested in the soundtrack to the musical Hamilton. However, now my 5-year old is asking questions that I'm ill-equipped to answer about American history! So this summer, I'll be going straight to the source and reading Ron Chernow's Alexander Hamilton – the book that started the craze.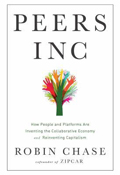 Jeffrey A. Robinson, associate professor of management and Entrepreneurship, Rutgers Business School, and academic director, The Center for Urban Entrepreneurship & Economic Development, New Brunswick: I have three books on deck for this summer relating to my interests in the new trends in our economy, urbanization and travel. I am reading Peer Inc. by Robin Chase, the founder of ZipCar. I teach the case study about Chase starting her company more than 15 years ago. This book is about companies like AirBnB, Uber, Waze and WhatsApp and what she calls "the collaborative economy." I also plan on reading The Emergence of the Urban Entrepreneur by Boyd Cohen and Pablo Munoz. I study urban entrepreneurs, so I would like to see what others are seeing as we all move toward global urbanism.  Somewhere in between trips to Chicago, San Francisco, Los Angeles and Nairobi, I will read Cockpit Confidential: Everything You Need to Know About Air Travel by Patrick Smith. I've been on a lot of planes lately, and I am hoping this book answers my questions about what goes on behind the scenes in airline travel.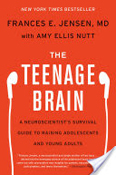 Mark Gregory Robson, Board of Governors Distinguished Service Professor and chair of Plant Biology and Pathology at the School of Environmental and Biological Sciences: I have two books for my global travels which include Thailand, Liberia and the Philippines. First is Forty Chances: Finding Hope in a Hungry World by Howard Buffett. Buffet is the son of billionaire Warren Buffet. Howard Buffet did not complete college, had a series of odd blue-collar jobs and finally ended up as a farmer in the Midwest.  He is also director of the Buffet Foundation, which focuses on sustainable agricultural projects in the developing world which corresponds to my research, teaching and service in Asia Eastern Europe and Africa. The second book is The Teenage Brain: A Neuroscientist's Survival Guide to Raising Adolescents and Young Adults by Frances E. Jensen. Jensen chairs the Neuroscience Department at the University of Pennsylvania. She explains the teenage brain from the perspective of physician, scientist and parent.
Annmarie Wacha-Montes, assistant director for Community Based Outreach at Counseling, Alcohol and Other Drug Assistant Program and Psychiatric Services (CAPS), New Brunswick:  I plan to read novels by Dan Brown. The last time I read one of his novels, The Da Vinci Code, I was traveling around Rome in complete suspense. While this summer will not include plans to go to Italy, I hope to be glued to another good mystery.
---
For media inquiries, contact Carla Cantor at 848-930-6727 or ccantor@ucm.rutgers.edu.