The new Rutgers paves the way for an innovative interdisciplinary humanities course designed to graduate better doctors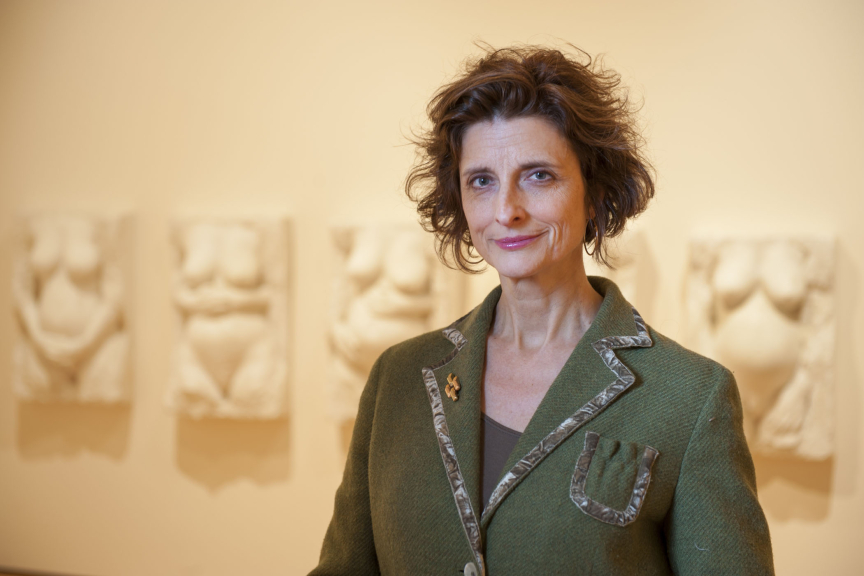 'Artists and doctors both study the body in similar ways. But studying art history really challenges people to look at details. It trains their eye, which is something crucial in medicine.'

–Susan Sidlauskas
One Rutgers, A World of Discovery: This story is part of an ongoing Rutgers Today series looking at emerging collaborations, across a wide range of disciplines, at the new Rutgers.
At a time when physicians rely increasingly on new technologies as diagnostic tools, Gloria Bachmann is one of the growing number of Rutgers faculty who want these doctors to see their patients as "complete" people – not as a series of symptoms or injured body parts.
"We need to address the educational foundation of health care providers by making them rethink how they view the human body," says Bachmann, interim chair of the Department of Obstetrics, Gynecology and Reproductive Sciences and the director of the Women's Health Institute at Rutgers Robert Wood Johnson Medical School. Bachmann is one of the leaders of an innovative working group – which also includes a Rutgers art history professor who began her academic career as a premed student  – that is developing a humanities elective for medical students.
The inaugural course – combining art history and narrative writing – will be offered for the first time to Robert Wood Johnson medical students this spring. The ultimate goal: prepare better doctors by making them more observant diagnosticians and more effective communicators.
"Because of the input of not only medical faculty, but of art history and English faculty, this course will give medical students the opportunity to think outside the box about the way they interact with patients," says Bachmann, who, along with art history professor Susan Sidlauskas, presented the proposed elective course to the medical school curriculum committee. "Exposure to creative narrative will reinforce the necessity for students to think of patients as unique people, with their own stories, while allowing them to explore their own perspectives as health care providers. Studying art that depicts patients and doctors will hone their eye to details that might otherwise be overlooked – a critical component in practicing medicine."
Rutgers' interdisciplinary effort is one of a growing number of visual arts and humanities courses offered at medical schools nationwide. This noncredit elective is aimed at improving clinicians' observation skills at a time when doctors are increasingly relying on technology to diagnose, even though it is far more expensive – and sometimes not as valuable as understanding the patient – to try to pinpoint illnesses. It is the first course being taught collaboratively by the medical school's Department of Obstetrics, Gynecology and Reproductive Sciences, and the departments of Art History and English in the School of Arts and Sciences.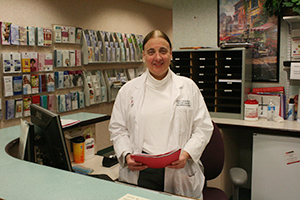 The idea began five years ago, when Sidlauskas, a former premed student-turned-art historian, was sharing her interest in the intersection of medicine, health and the fine arts with fellow art history professor Tanya Sheehan, who also originally was on a premed track. "We thought students might share our fascination of medicine as represented by artists from the 16th century to today," Sidlauskas says. "We wanted to create a course that examined the visual culture of medicine." The course they designed – titled "Art of the Body" – was instantly popular and in demand.
In the succeeding five years, Sidlauskas noticed more and more students pursuing careers in medicine, nursing or research enrolling in "Art of the Body." In the most recent class, 50 percent were science majors. "There are definite correlations between the visual arts and medicine," she says. "Artists and doctors both study the body in similar ways: for anatomy, to understand how the body works. But studying art history really challenges people to look at details. It trains their eye, which is something crucial in medicine."
In the course, students examine centuries of works depicting physicians and patients, including anatomical illustrations from the Renaissance; Frieda Kahlo's renderings of her ravaged body after a devastating accident; and contemporary representations of disease, such as those by Hanna Wilke, who photographed herself in the final stages of cancer.
Beyond that, the students examined how high-tech tools have changed medicine – and not always for the better. "Medical students are now studying the body in digital slices, and one of the best discussions I ever had with my students was about whether they preferred a cadaver or a digital dissection," Sidlauskas says. "They said the cadaver, which shows that the human element is an enduring idea, even in these technological times."
An 'Eye-Opening' Class
"As someone who aspires to be a physician, it was an eye-opening class," says Silvana Oscafi, who is currently applying to medical school. "Studying art teaches you to take everything into account. That skill can be applied in medicine. A doctor should hone in on the details beyond their patients' symptoms: How does their family say they are feeling, what is their background, what is their culture? "Art of the Body" made me realize that you have to take everything into consideration to properly render it artistically or treat it medically."
With such feedback, Sidlauskas felt she was onto something exciting. In 2012, along with English professor Ann Jurecic, she formed a medical humanities working group, which was hosted and supported by the Rutgers Center for Cultural Analysis, to investigate avenues for modifying the way medical students are trained. She convened a series of meetings that brought together faculty at the former University of Medicine and Dentistry of New Jersey's Robert Wood Johnson Medical School, such as Bachmann, as well as graduate students and faculty from various Rutgers departments. "We learned that there was a frustration that medical students didn't look closely enough," Sidlauskas says.
Bachmann was intrigued by the observational learning possibilities presented by a course such as "Art of the Body," particularly when doctors rely increasingly on technology, such as CT scans and MRIs, to assist in diagnoses. "Whether you're a doctor, a nurse or a physician assistant, your first clinical impression is usually visual, and you have your own perceptions and prejudices that affect that impression," she says.
Bachmann explains the course could enhance the foundation of future health care providers by making them reexamine how they view the human body. "If the student saw a patient who was extremely thin, for example, the clinician might look for markers of hyperthyroidism rather than automatically start counseling the patient on how to have a more nutritious diet," she says.
The multidisciplinary working group also captured the imagination of English professor Kate Ellis, who teaches "Creative Nonfiction" – a class she believed could be particularly valuable to medical students and which she will teach as part of this new elective. "The goal is to make doctors better communicators," she says. "Doctors often find themselves in situations that can feel like failure. Writing can help them navigate this difficult terrain, which in turn allows them to be more present to the difficulties faced by their patients."
 Integration a 'Game-Changer'
Though the interest was strong, working across universities to offer the course posed logistical obstacles. This past July's integration of Rutgers with most of the schools, centers and institutes that made up the former UMDNJ was a game-changer. "The integration gave us the legitimacy for expanding the humanities to the medical school. Suddenly, there was excitement in the air, and we thought, 'We could actually do this,'" says Sidlauskas, who found "overwhelming support" for the course at the medical school's curriculum committee.
Nicole Heath, a senior at Rutgers Edward J. Bloustein School of Planning and Public Policy majoring in public health who is also a first-year student at Robert Wood Johnson Medical School, brought the views of medical students to the working group. "Studying the humanities is such an important part of medical training," she says. "The fact that the MCATs [medical college admissions test] are changing in 2015 to include psychology and sociology reflects this need to address patients in a different way. Students have to be able to communicate with patients and understand cultural variables.
"The course will open their minds to other possibilities," Heath continues. "Sometimes, doctors look at symptoms and review tests but forget they are looking at human beings, which can lead them to miss something important in the diagnosis. Applying the skills learned in art history reinforces the fact that, as a doctor, you have to look at a person as a whole – not just the disease."
---
Click here to read other articles in the One Rutgers, A World of Discovery series.