Tracking Opiate Addiction in New Brunswick
Rutgers surveys find high rates of heroin use, panhandling and homelessness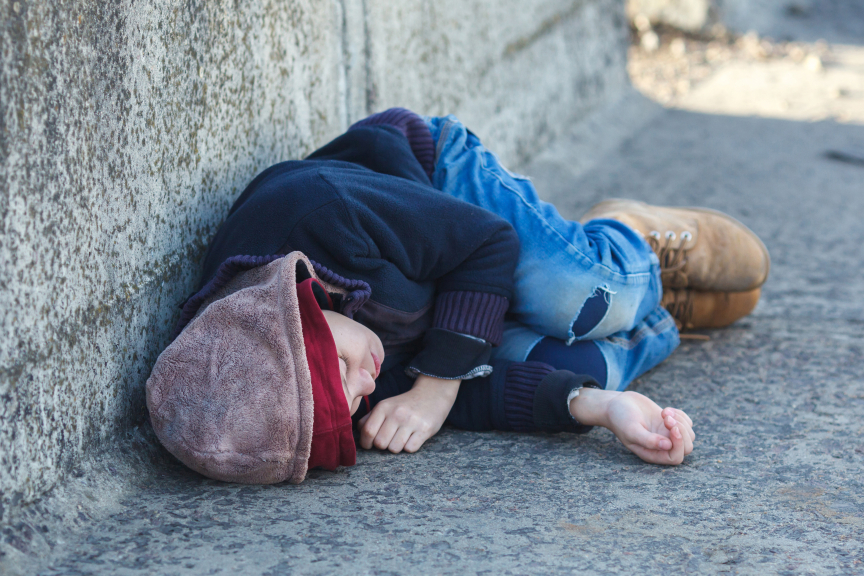 'Many people who were homeless had college degrees and careers; they just hit hard times and were struggling to get back on their feet. It showed me that homelessness can happen to anyone.'

–Ajan Sivaramamoorthy

 
As director of community services at Elijah's Promise, Yvette Molina spends a lot of time on New Brunswick streets, working to improve the lives of homeless and low-income residents. Recently, she started noticing three converging trends: increased panhandling, a rise in opiate addiction cases and a surge of clients from beyond Central Jersey seeking social and health services that the Elijah's Promise community kitchen provides.
"It was alarming. So many people were coming to us from as far away as Warren and Sussex counties – seemingly overnight," she says. "We knew we had to enhance our services to address these issues, but we needed to find out what was going on first."
To help research and report these trends, she turned to Rutgers School of Public Health, the New Jersey sponsor of the Bridging the Gaps Community Health Internship Program, which connects graduate-level health sciences students with organizations working with underserved communities. Ajan Sivaramamoorthy, a second-year student at Rutgers Robert Wood Johnson Medical School, and Joyce Nwoko, who is completing her second year at the School of Public Health, joined Molina to create and administer a survey that could provide some answers and direction.
To complete the surveys, this summer Sivaramamoorthy and Nwoko sat with 120 Elijah's Promise clients during their meals. The surveys inquired about their histories, their experiences with opiate and heroin use and panhandling, and the variety of ways Elijah's Promise might assist them now or in the future.
"Having a discussion rather than just handing them the survey led to conversation and more thoughtful responses," says Sivaramamoorthy.
Although less than half of those who completed the survey reported having a substance abuse disorder, almost 75 percent knew someone using opiates – specifically, heroin – and called it "a serious problem" on the rise in the city. Of those who were substance abusers, most reported that they wish they could stop and said they would turn to Elijah's Promise for assistance in entering a recovery program.
Molina says the survey affirms what she suspected and reflects national trends. Opioid addiction is the leading cause of accidental death in the United States, taking 28,893 lives in 2014 – 10,574 from heroin, according to the Centers for Disease Control and Prevention. New Jersey's heroin death rate is three times the national rate; more than 780 New Jerseyans died from heroin overdoses in 2014, the most recent data collected by the New Jersey State Department of Criminal Justice.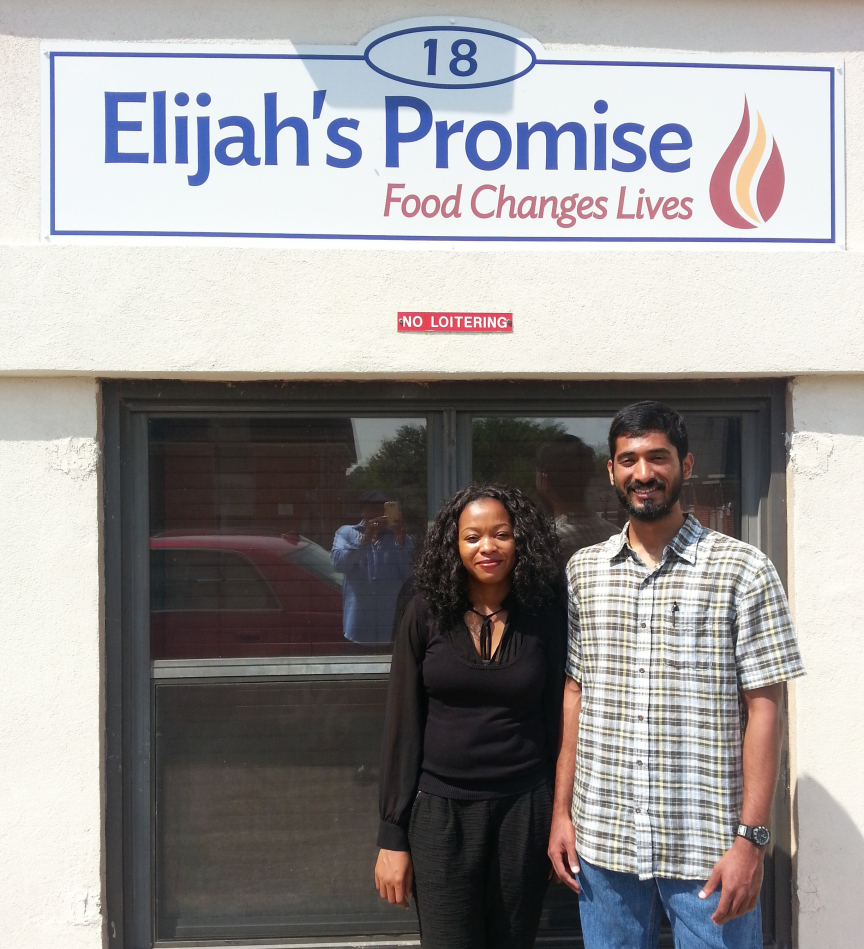 "I didn't realize opiate use was such an issue in New Brunswick, but the people we spoke to showed us how prevalent it is," says Nwoko, who resides in Orange. "We learned that this population looks to Elijah's Promise to help them get into a treatment program since they trust the staff and find them to be sensitive to their cultural backgrounds. "We also discovered that people outside of New Brunswick are coming to the city because it has more resources, agencies and services to address the problem."
Most respondents also reported seeing an increase in panhandling – mostly among the homeless and unemployed – and correlated it to drug use and the need for more income.  More than half of the clients either knew someone who panhandled or had panhandled themselves.
The survey was a revelation for Sivaramamoorthy, a New Brunswick resident who knew little about homelessness there prior to the internship. "I was surprised to learn how many people who were homeless had college degrees and careers; they just hit hard times and were struggling to get back on their feet," he says. "Seventy percent of the people we spoke to had been homeless at least once. It showed me that homelessness can happen to anyone."
The survey results will help Molina secure more funding to enhance the organization's Homeless Empowerment Action Response Team (H.E.A.R.T.), which helps homeless people get off the street. "Based on the findings, we learned we need to bolster our outreach to people who are addicted and desire treatment – regardless of where they come from," she says.
"Right now, we do whatever we can to help people with addiction disorders," she continues. "Many are unable to get into a treatment facility, so we try to expedite the process – even driving people out of state to a treatment facility if it means they can get a bed right away. But this survey shows there's more we should be doing."
---
For more information, contact Patti Verbanas at 848-932-0551 or verbanpa@ucm.rutgers.edu