Rutgers HR expert Bill Castellano talks post-pandemic remote work trends and negotiation tactics 
For more than a year, you answered emails, participated in Zoom meetings and logged thousands of hours working from your kitchen, dining room or home office.
It took a little while to perfect a work wardrobe that's business on top, casual on the bottom and adjust to collaborating with your colleagues remotely instead of in person. But, after a while, many of us learned to tune out domestic distractions and embrace our new life without a commute and improved work-life balance.
Now that vaccinations are up and COVID cases are down, more companies have called on their employees to trade in at least a few virtual days a week for in-person ones. Rutgers Today talked with Bill Castellano, a professor of human resource management with the Rutgers-New Brunswick School of Management and Labor Relations and executive director of NJ/NY Center for Employee Ownership, to assess the future of post-pandemic remote work trends and learn how to negotiate with your boss for the schedule that best suits you.  
What is the history behind the "traditional" 40-hour work week and the notion that productivity is dependent on physically being at work?
It really started with industrialization and mass production. That's where punching the clock came in. Scientific management looked at standardizing products, jobs and behaviors. That was followed by the service economy with more bureaucratic function and a tight organizational structure focusing on control and centralizations. Things were coordinated physically. People were lined up in offices at desks. When we began shifting in the early 1980s from a service economy to a knowledge economy, with the elimination of administrative tasks and new software changing the role of many jobs, you saw the beginning of a change in this bureaucratic structure.
With the introduction of email, internet, smart phones and cloud-based communications, the ability to work from home has drastically improved over the last 20 years. Why were many employers reticent to embrace that flexibility prior to COVID?
Flexible remote work has been slowly increasing from the 1980s to the present. But if you are a manager that grew up in that bureaucratic service economy where you had to observe people's behavior, that results in a management style that struggles with remote employees. Recruiting different kinds of managers is a slow process for many organizations.
The pandemic forced many employers to overhaul their work-from-home policies. Did we see productivity rise or decline from these sectors during that time?
I think the consensus is people were more productive primarily because they had more flexibility to focus on their work. They weren't commuting, which significantly increases your work day. They didn't have normal kinds of distractions that may take place in the workplace, such as impromptu meetings and people popping into your office.  So, the hours people were able to dedicate to work actually increased. Interestingly, research found people in that environment felt they needed to be accessible 24/7, which has created some burnout for some.
What is your advice for employees who flourished working from home for the last year or more and are now frustrated with the prospect of having to return to the office full time? Is there a diplomatic way to negotiate with your supervisor?
Before sitting down, scope out activities you can do anywhere and how much time those activities require to complete and use in your negotiation. The key is having a measurable objective so they can assess how you work from home. I'd say, I can do 50 percent of my work remotely and maybe during the other 50 percent when I need to interact and collaborate, I can be in the office. Remind them this has worked. You were able to meet objectives and the work got done.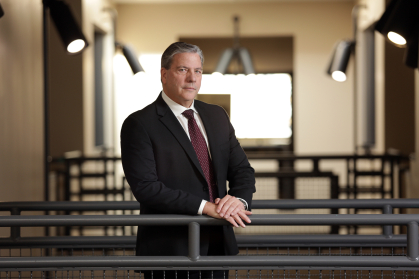 Return to the office full time, part time or not at all? Which option strikes the best balance between flexibility, productivity and collaboration?
The hybrid model where you are working a combo of in the office or at home. With a two-week, 10-day schedule, five days is plenty of time to meet in the office and collaborate, but there is plenty of time for me to do the work I can do remotely from home. If you look at all this from an employer's perspective there is tremendous savings even with hybrid. In theory, over time you can reduce your office space by 50 percent. It's a win-win.
Robust health benefits and stock options have long been incentives used by companies to attract employees.  Do you see flexible work arrangements as the recruiting incentive?
Absolutely. It's criteria that a lot of workers are looking at as a real benefit. Companies realize there is now a growing number of employees who after experiencing this flexibility value it tremendously, and they are going to start making decisions about who to work for and where to work. Gen Z or Y workers totally embrace remote work. They don't even have the memory of how work was done before email and internet. Even from an employer's perspective, remote work gives you a much larger pool to choose from.
How do you boost collaboration and camaraderie among employees who have never met?
It's up to management to make sure that happens. Communicate regularly with many different options – whether virtual or in person. Schedule collaborative meetings. You don't want to overwhelm people with unnecessary meetings, but you should have clear times carved out for these meetings. It shouldn't be done in an ad hoc way. That's where it fails. If you assume people are going to collaborate, it may or may not happen.