State of the Union Highlights Research by Rutgers Scientist
President Obama calls climate change greatest threat to the future, mentions research at major universities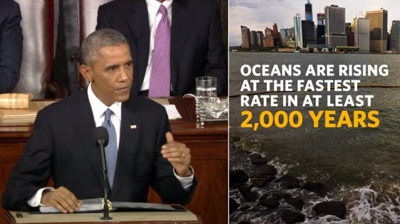 In response to those who try to deny the planet is warming, President Obama said in his State of the Union address he is not a scientist, but he knows a lot of really good scientists at major universities who say our activities are changing the climate. Rutgers' Benjamin Horton is one of them.
A reference to Horton's research on sea-level rise appeared on a slide on the White House website during a live stream of the president's speech as he told Congress and the nation, "if we do not act forcefully, we'll continue to see rising oceans, longer, hotter heat waves, dangerous droughts and floods, and massive disruptions that can trigger greater migration, conflict, and hunger around the globe."
Horton, a professor of marine and coastal science in the School of Environmental and Biological Sciences and a member of Rutgers' Institute of Earth, Ocean and Atmospheric Science, was in Chile studying the long-term impact of earthquakes and tsunamis and didn't see the mention of his research appear in a split screen with the president during his address.
"I knew the president would talk about climate change, but I had no idea he would cite our study," Horton said. "It's amazing. I'm really overwhelmed."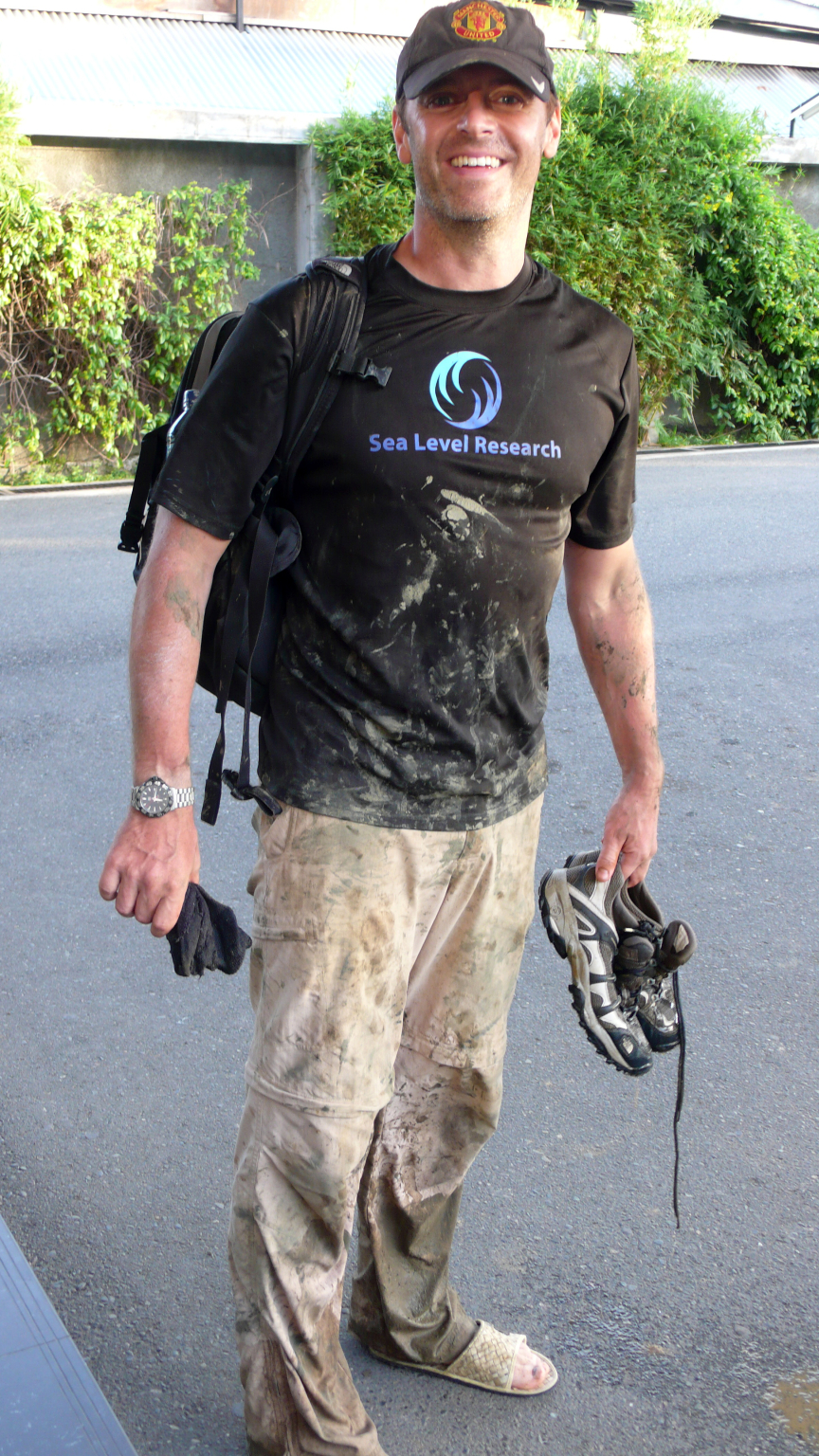 As the president talked about climate change as the greatest threat to future generations, a slide appeared on Whitehouse.gov that showed a photo of New York harbor with the caption: "Oceans are Rising at the Fastest Rate In 2,000 Years."
In a 2011 paper, Horton and other researchers discovered that the rise in sea level along the Atlantic coast is greater now than at any time in the past 2,100 years. The scientists also found that during the same time period there was a consistent link between changes in the average global surface temperature and sea level – data that will allow scientists to better project sea-level rise in the future, according to Horton.
One of the other authors of the paper – Stefan Rahmstorf of Potsdam University in Germany – copied Horton on an email announcing their research had been referenced in the State of the Union.
Michael Mann – another co-author from Penn State whose own climate change research had been cited in President Bill Clinton's 2000 State of the Union – chimed in "this was more than cool; this was a very big deal."
Horton, a native of England, is a graduate of the University of Liverpool and received his doctoral degree from the University of Durham. He was a professor at the University of Pennsylvania before joining the Rutgers faculty in 2013. His research focuses on all the mechanisms that have affected sea levels in the past and are likely to do so in the future.
"Horton's work has led us to better understand the rates at which we can expect sea level to rise,'' said Mark Miller, director of the Institute for Earth, Ocean and Atmospheric Sciences at Rutgers. "The importance of understanding sea-level rise and its implication for coastal cities cannot be overstated."
– Ken Branson
---
Media Contact: Ken Branson, 848-932-0580, cell 908-797-2590, kbranson@ucm.rutgers.edu