A Send-up of Life at an Online University
Rutgers professor publishes novel rejected more than a decade ago for being too far ahead of its time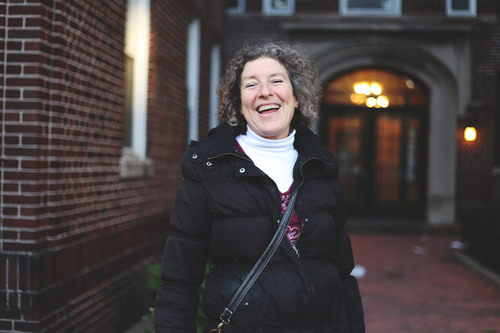 'I love creative writing. I also love teaching. So my goal is to continue with both, and do the very best I can with each.' 

 

- Tisha Bender
Tisha Bender had to wait 15 years to see her novel published.
She wrote the manuscript for P.U.N.C.H. – a satirical take on academic life at an online university – during the late 1990s.
"I had shopped it to literary agents for about six months and they all turned me down. They said the novel was ahead of its time," says Bender, an assistant teaching professor at the Writing Program at Rutgers University-New Brunswick's School of Arts and Sciences. 
The world finally caught up to Bender, an early adopter of online teaching who teaches online and has trained instructors at the New School, the SUNY Learning Network, Cornell, NYU and in the Writing Program at Rutgers. Her novel, P.U.N.C.H., was recently published by Champlain Avenue Books.
"I had submitted another novel to the publisher, but because there would be some inevitable delays in publishing it, I told them about P.U.N.C.H.," Bender says. "When I went to retrieve it, much to my horror, P.U.N.C.H. had vanished from my computer. Luckily, my oldest son managed to resurrect it from the misty vapors of cyberspace, so I have dedicated this novel to him. When I showed it to them [the publisher], they said yes."
Bender describes the book as an old-fashioned office farce that takes place in a modern setting: the newly founded online university, PUNCH, an acronym for "Posting University Courses Here" – thought up by the assistant to the chair of the Religious Studies Department with whom Maximillian Dreyfuss, the head of the PUNCH empire, had been having an affair. Intrigue among faculty and student interactions on the web form a backdrop for humor and drama.
"I've always loved campus satirical novels like Lucky Jim (Kingsley Amis) and Changing Places (David Lodge). So I thought, why not write one that takes place in an online environment?" says the British-born Bender, who holds a doctorate in geography, with a specialty in ethics and urban planning, from the London School of Economics.
Along with satire, the novel serves up some teachable moments, exploring such issues as online harassment and whether or not to delete an offensive online response, as well as male-centered cultural dominance, exemplified by PUNCH's virtual teachers' room – "The Old Boys' Club." 
To bring the book up to date, P.U.N.C.H. needed only a few tweaks. For example, she moved the online courses to the web from the old telnet system, which required punching in numbers to hook up to an Internet Service Provider. "If you're of a certain age, you'll remember the whooshing sound trying to connect," Bender says.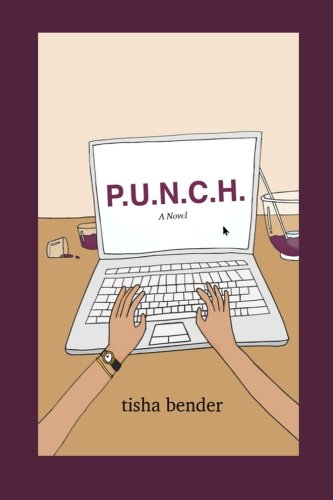 Bender found her way into the virtual classroom when she was teaching in-person courses at the New School in 1994. "I received a postcard from the school inviting me to a wine and cheese party to talk about this new thing called online teaching," she says. Soon she was teaching a course, "Ethics and the Family," online.
"When I first started, I didn't even know what a modem was," she says. "My son, then 12, had to show me how to use it."
Bender says she's still a "technophobe" – but that hasn't stopped her from becoming a leader in online education. She is the author of two editions of Discussion-Based Online Teaching to Enhance Students Learning: Theory, Practice and Assessment (Stylus 2003, 2012). At Rutgers, she teaches "The Ethics of Food" and "International Children's Literature as "hybrids," in which students participate mainly online and come together in a classroom setting once a week. She also team-teaches with a colleague at Jilin University, China, and half the students in the hybrid are from Rutgers and the other half from Jilin.
Bender believes the online environment offers some benefits over face-to-face education. "It's a different way of communicating," Bender says. "Students who may not speak up in class will share their thoughts in an online format. Conversations are often deeper and richer, and everyone gets a chance to respond." Online classes are asynchronous – people converse when they are able to rather than in real time – which, she says, gives students more time to consider their responses.
The virtual classroom also opens up a world to students who might have difficulty pursuing a traditional education. "When I was teaching online courses at the New School, students in my classes included a traveling ballerina, someone on a boat in the Pacific and a woman with a difficult pregnancy who took the class on her laptop while on bedrest," she says.
What's next for Bender? She's putting some final touches on the novel she originally tried to publish. "It explores the concept of time in a fresh, new way, and questions whether time only strictly marches forward. And I am working on a new novel, but don't like yet to talk about its subject, since it is still evolving," she says.
"I love creative writing. I also love teaching," she adds. "So my goal is to continue with both, and do the very best I can with each."
---
For media inquiries, contact Carla Cantor at 848-932-0555 or ccantor@ucm.rutgers.edu.