This year's Winter Session, a collection of for-credit classes taught over winter break, will provide a variety of courses digging into current events from COVID-19 to Black Lives Matter. 
Mark Beal, assistant professor of professional practice, School of Communication and Information (SC&I), will tackle how the news is shaping public relations and marketing in "Purposeful Public Relations in a Time of COVID-19 and Racial Injustice."
Currently, one of the biggest issues for people, Beal says, is how "purposeful" a corporation or celebrity is in what they do and what their real, long-term investment in social justice is.
"It can't just be about writing a check," he says. "That's a great first step, but people in the public relations and marketing industries know that's not enough. What are your clients doing beyond that? Purposefulness is important; authenticity is key. Diversity, too. Generation Z is the most diverse generation in history, and they're looking for that, both in the brands they support and the companies they want to work for."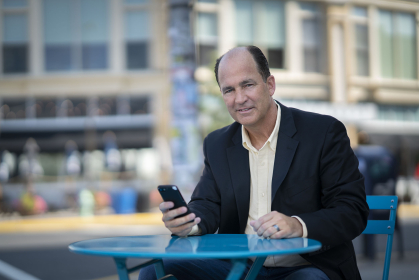 For those with hopes of one day heading those companies, Richard Dool, teaching professor and director of the Master of Communication and Media and Master of Health Communication and Information Master's Programs at SC&I, offers "Agile Leadership: Leading in a Crisis."
It's a particularly timely course, Dool says, because while we're facing new kinds of crises, young people are demanding new kinds of leaders, too.
"Interestingly, they often see leadership as coming from community, as being more of a shared process," Dool says.
Taking a broader approach to a world in crisis is "Current Morality and Social Issues," offered by Trip McCrossin, an assistant teaching professor in the philosophy department at the School of Arts and Sciences.
The course asks questions without getting mired in prejudice or political dogma about how we can express ourselves, protect ourselves, bring kids into the world, and wage war even at the expense of the innocent, McCrossin says.
"We are likely to find ourselves significantly changed as a people, for better or for worse, depending on whether and how well we address together these issues. The class offers a sort of basic training in cordial and constructive political dialogue – which, needless to say, is a skill needed now as much, if not more urgently, than ever before," McCrossin says.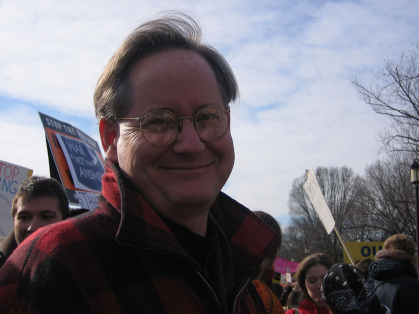 This year, all Winter Session classes will be held remotely, and every educator is working hard to ensure their courses meet the highest standard of academic excellence.
"In the face of an accelerated timeframe, we can't help but abbreviate," McCrossin says. "But living in the 'Zoom era,' we're still able to retain what is ultimately the cornerstone of higher education: structured conversation."     
Beal agrees.
"In a way, you become even more involved than in regular classes, when you're meeting students once or twice a week. Sometimes the very nature of these hyper-focused, online courses – where participation is often a particularly crucial part of the grade – only leads to more discussion, more engagement," Beal says.
Moving the Winter Session online has offered other advantages, too. Previously, when its classes were given in person – during a time when dorms were closed – only students who lived within commuting distance could participate.
"Now, students can stay at home, safe, and still take classes," says Barbara Rusen, assistant director, Office of Summer and Winter Sessions at the Division of Continuing Studies. "It has opened up access for everyone."
With its combination of wide availability, and some singular subjects, this year's Winter Session is already seeing an increase in enrollment.
"This is my fourth time doing a Winter Session, and I admit it's a challenge, doing 3 credits in three-and-a-half weeks," Dool says. "But I tell you, the times I've done it, they sell out. I see my regular students, who might want to lower their course load for the spring. But I get students from other departments, too, who are just interested in the topic. Because these are not necessarily core courses – we're always doing something different, exploring new ground. The students love that. And I love it, too."
Winter Session has waived late fees this year. Interested students can register for Winter Session classes through December 21. All Winter Session courses are less than four weeks long and carry 3 credits.