New Jersey Poison Control Center specialists have been operating the state hotline for the last year 
Bruce Ruck, managing director of the New Jersey Poison Control Center (NJPIES), is used to high call volumes. 
But the volume of calls that have been coming into the center's COVID-19 hotline over the past year about the coronavirus – which has infected 800,000 New Jersey residents and killed more than 23,000 – have been more like a tsunami.
"I was in the center with others seven days a week, 12-16 hours a day until Memorial Day weekend last year when it started to let up a little," said Ruck, a licensed pharmacist. "We were getting five times as many calls as usual. The calls kept coming. People were desperate for answers."
Ruck and Diane Calello, executive medical director of the center, recognized the impending pandemic situation early. In January 2020 when the coronavirus started to appear throughout the country, NJPIES, based at Rutgers New Jersey Medical School in Newark, laid the groundwork to rollout a special hotline dedicated to taking calls about COVID-19.
"As a statewide, 24/7 hotline staffed by health care professionals, we realized we could help in a unique and valuable way," Calello said. "We had no idea just how valuable that help would become as the pandemic ensued."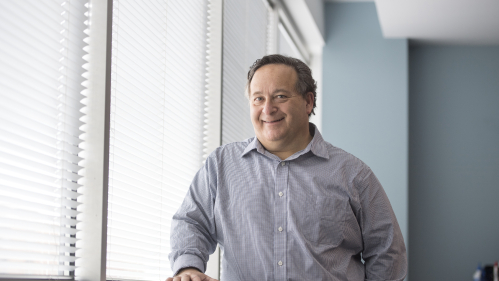 In the early months of the pandemic, the call center received nearly 1,000 calls in a single day. As time went on, the number of calls fell, but still averaged about 500 daily – running the gamut from young and old, business owners to health care providers.
Callers wanted to know if their cough meant that they had COVID-19. They worried about infecting their children, and whether they should go to the emergency department or ride out their symptoms at home. The center fielded questions about quarantining, how long people should stay out of work and what complications the callers could be facing.
While the state poison control center has operated other emergency health-related hotlines – for Ebola and the Zika virus – the last year has been a time unlike any in the state's history. New Jersey's first case of COVID-19 was confirmed last year on March 4.  Less than a week later on March 10 came the first death. By March 21, Gov. Murphy signed an executive order telling people to stay home.
As the coronavirus swept across New Jersey and filled hospital critical care beds throughout the state with seriously ill patients, the poison control center began operating as the state's COVID-19 hotline with approval from the New Jersey Department of Health.
"Rutgers used its expertise to fulfill a statewide need and provided answers and comfort in this time of crisis,'' said Lewis Nelson, chair of the Department of Emergency Medicine at New Jersey Medical School, which includes NJPIES. "When people from around the state were worried and needed information in the last year, Rutgers was there to help.''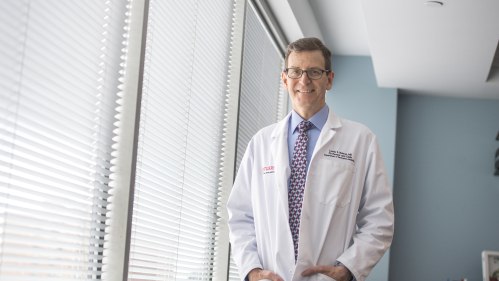 The center trained hundreds of volunteers including Rutgers medical, pharmacy, nursing and physician assistant students, and students in the Rutgers School of Public Health. Many of them were shut out of clinical rotations at hospitals because of the pandemic. Responding to worried callers who were trying to navigate their way through often conflicting information gave students the opportunity to meet clinical requirements and graduate on time.
While most poison control specialists – doctors, nurses and pharmacists in addition to the COVID-19 hotline volunteers  – work remotely, there is always someone onsite in Newark, Ruck said.
"It has been a true team approach, everyone from the staff administrative assistant to our director of IT and our health education department is working hard to make sure we provide unbiased factual information," Ruck said. "Everyone has been working extra hours and harder than ever."
One of the 55 national poison control centers around the country, several of which shifted to take COVID calls, NJPIES was inundated with more people seeking answers than ever before, said Renato Debellonia, who has been a poison control specialist at the center for the past two decades.
While calls relating to accidental poisoning from cleaners and disinfectants increased due, in part, to worried residents trying to keep surfaces clean, most callers wanted to know more about how to keep coronavirus at bay.
They wanted assurances that they were OK, Debellonia said. "They weren't feeling well and they wanted guidance. They wanted to know what to do if they thought they might have COVID-19."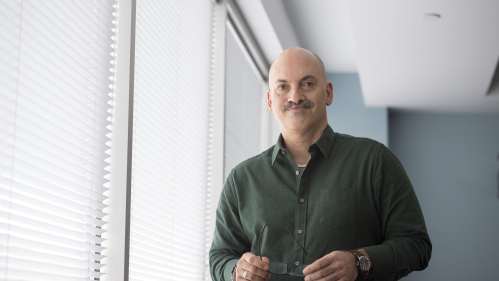 Today, as the vaccine is gradually becoming available and the United States has past the grim milestone of more than a half-million deaths from the virus, Debellonia and Ruck said calls coming into the center have shifted.
Questions from individuals worrying if they have COVID-19 based on their symptoms and inquiries about where people can get tested are being replaced with how callers can make a vaccination appointment and wondering why they couldn't find one available.
Many can't navigate the computer system and are worried they will not get vaccinated. Others complain they want to speak with a live person to help them get an appointment, which the hotline cannot do.
Besides seeking health-related information, Ruck said, callers often just want to talk with someone to vent.
"People are on edge and very anxious," said Ruck. "We are the comforting voice on the other end of the phone and realize that people are frustrated and scared and are counting on us to help them."