Rutgers Takes Ninth Consecutive Gorilla Prize in 2015 North American Intercollegiate RecycleMania Contest
NEW BRUNSWICK, N.J. – Rutgers University took first place for the ninth consecutive year in the Gorilla category of the intercollegiate RecycleMania tournament, a competition comprising universities from 49 states and Canada.
Rutgers students, staff and faculty recycled more than 2.2 million pounds of materials during the 15th annual, eight-week spring semester competition. All totaled, their diligence avoided sending 2,229,611 pounds of materials, including glass, plastics, metals, paper, cardboard and food waste to landfills. The amount recycled by the university community is the equivalent of 2,187 tons of carbon dioxide, or the removal of 429 cars from the road, or the energy consumption of 189 households, according to David DeHart, director of environmental services at Rutgers.
"The key to success is not to motivate students who want to recycle during the competition, it's to make it convenient for them to recycle throughout the year," DeHart explained. "Every day is a competition to recycle as much material as you can capture.
"At Rutgers, we have a well-established recycling program dating back to the 1970s. We have pairs of trash/recycle containers located throughout our campuses, making it convenient for everyone, including visitors, to do the right thing."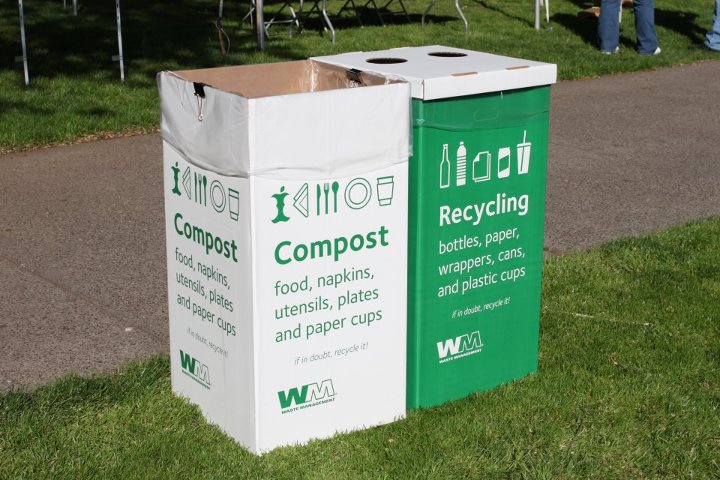 DeHart added that program success also relies on cooperation from vendor Waste Management, which handles the university's solid waste. "We partner with them throughout the year, at such events as football games, Rutgers Day, and Project Move Out – a partnership with the city of New Brunswick to remove bulk waste from areas around the campus at the end of the spring term – to keep as much material as we can from the landfill," he said.    
DeHart also observed lightheartedly that in some ways, innovations introduced by Rutgers have made it a bit more difficult to retain its "top gorilla" status. For instance, several dining halls discourage food waste by going trayless, thereby limiting portion size to what can be carried on a plate. "The goal of any successful recycling program is to recycle or reuse as much of the generated sold waste as possible,' he said. "However, those tonnage numbers will not continue to rise if your program is successful." For instance, with nearly 13 pounds of food service organics recycled per person, Rutgers "only" placed 15th of 164 institutions in that category.
Additionally, he said, the convenience of single-stream recycling – being able to throw mixed recyclables into a single container – has led to an increase in materials contamination issues for the entire industry. "It is a real challenge for Waste Management," he acknowledged.
Rutgers' long tradition of recycling also propelled the Scarlet Knights to the top of Big Ten standings in several RecycleMania categories beside Gorilla: Grand Champion (a school's recycling rate as a percentage of its overall waste generation), Per Capita Classic and Food Service Organics.
Overall, 4.5 million students recycled and composted 80.1 million pounds of materials in 2015, according to Brenda Pulley, senior vice president of Keep America Beautiful, which provides RecyleMania program management. "RecycleMania provides a way for students to get involved and make a difference in their campus communities," she said.
RecycleMania was launched in 2001 as a friendly challenge between Ohio University and Miami University to increase recycling on their campuses. Today, the federal Environmental Protection Agency's WasteWise program and the College and University Recycling Coalition support Keep America Beautiful's management of RecycleMania.