Rutgers Surgeon Travels World Training Peers in Developing Nations
Richard Agag oversees microsurgeries in Nepal on latest volunteer mission with ReSurge International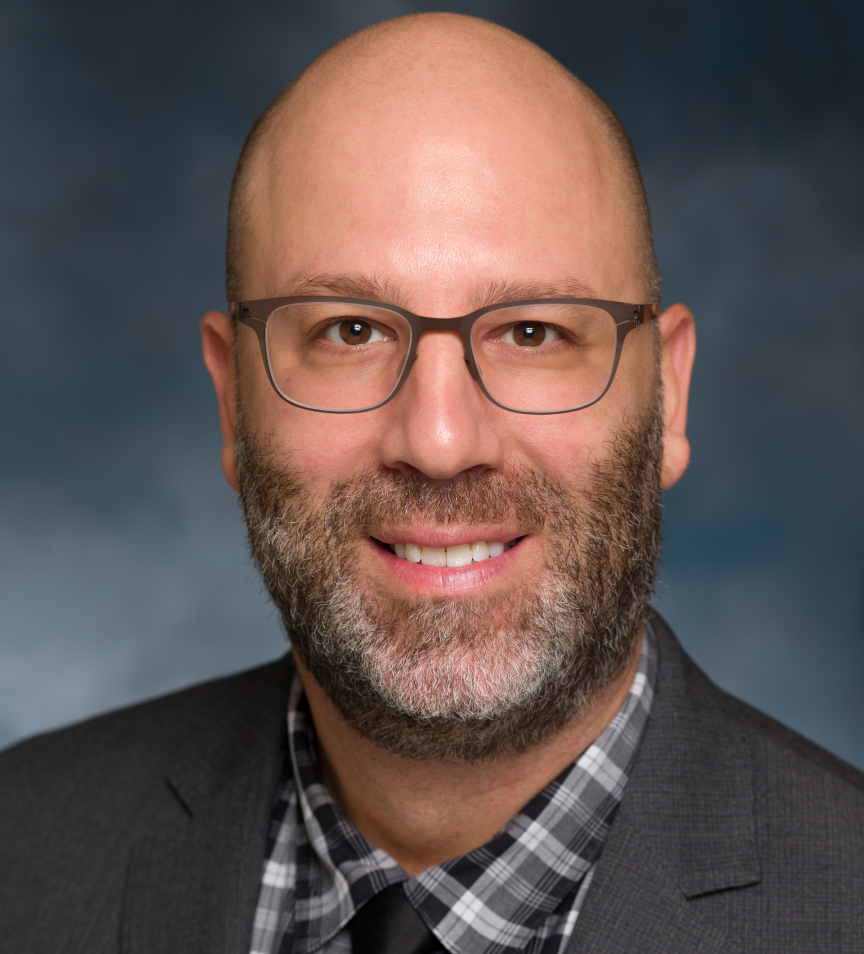 "I'm not there to show them that I can do the surgery, but to stand back as much as I can and help them so they can do the surgery when I am not there. It's great to go in help people and leave, but the reality is that is not a long-term solution. The long-term solution is empowering people."

 

– Richard Agag

 
Richard Agag's hands have healed hundreds around the world.
The New Jersey Medical School-trained surgeon, who is an associate professor of surgery and the chief of the Division of Plastic Surgery at Rutgers Robert Wood Johnson Medical School, has reconstructed the mangled limbs of accident victims facing amputations, performed complex burn surgeries and repaired the cleft lips and palates of ostracized children from New Brunswick to Katmandu.
But the work Agag considers most valuable are the surgeries he can hand over to other surgeons.
Those, he said, are the signs of successful ReSurge International missions that reflect the time he's spent training surgeons in developing nations so they can better care for their communities.
"I'm not there to show them that I can do the surgery, but to stand back as much as I can and help them so they can do the surgery when I am not there," Agag said. "It's great to go in help people and leave, but the reality is that is not a long-term solution. The long-term solution is empowering people."
ReSurge International (formerly Interplast) was founded in 1969 to provide reconstructive surgical care and build surgical capacity in developing countries. Today more than 80 percent of the nonprofit's surgeries are performed by developing world surgeons with ReSurge oversight, training and support.
Agag, who lives in Manhattan, joined the NGO in 2010. He spent that year hop-scotching the globe – Zambia, Mali, Bolivia, Ecuador, Peru, Taiwan and beyond.  For a portion of the trips, he traveled with different volunteer teams of surgeons, pediatricians, and nurses from ReSurge.  The rest were solo missions where he  spent time and operated with local ReSurge outreach surgeons – teaching and learning.
Since that fellowship, Agag has participated in ReSurge missions to the largest pediatric hospital in Hanoi, Vietnam, and most recently, spent 10 days in Nepal this January. He was part of a small team that ReSurge will be sending to the South Asian country every six months to teach them microsurgical reconstruction techniques.
"They may be a small country but they have very complex surgical problems," he said.  "Every day we'd see two, three, four patients with significant reconstruction dilemmas.  Any of which would be difficult even to manage in the United States with all of our resources"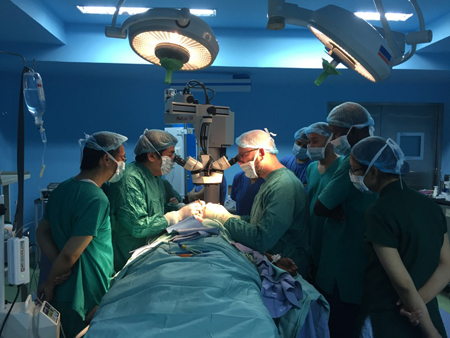 During his time in Nepal, Agag participated in multiple free flap surgeries – a complex procedure where healthy tissue and blood vessels are transferred from one part of the body to an area where there is defect.  Each of these surgeries can take an entire day to perform.  Among those treated was a woman with a recurrent tumor of her forearm facing amputation; a teenage girl who lost her scalp in a tragic accident on the playground, and a little girl whose previously unsuccessful cleft palate surgery had left a hole the size of a silver dollar in the roof of her mouth. 
More than allowing children to confidently show their faces in public and accident victims to save limbs, Agag said these surgeries can drastically alter the course of these patients' lives.
"People who have cleft palates (especially large ones like the girl in Nepal) have difficulty speaking – they don't go to school, they stay home," he said.  "And in a developing country, if you get an amputation, you are almost guaranteed to be begging for money in the street. Having a prosthesis is almost unheard of."
One look at the before and after pictures of ReSurge patients and the impact of Agag's work is obvious. But what is his take away? With each mission, he said his passion for medicine is reinvigorated by the dedication displayed by local surgeons and the connections he makes with families.
"It's like you're stripping away all the fluff in medicine. It's just you, another surgeon and a family. There's no one else involved. It's pure and rewarding for us," he said. "We are helping people but also the local surgeons provide better care for their patients.  When I come back to the United States and Rutgers, I know I will be able to be able to take better care of my patients from what I have seen and learned from these doctors."
---
For media inquiries, contact Lisa Intrabartola at 848-932-0554 or lintrabartola@ucm.rutgers.edu.