Recent deaths linked to psychedelic stimulant also known as ecstasy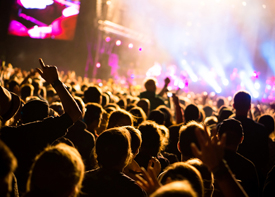 News of how a bad batch of MDMA, better known as Molly, might be threatening the lives of unsuspecting young people has topped the headlines in the Northeast over the past few weeks. The New York City Medical examiner recently confirmed that two people died at Electric Zoo Music Festival after taking the drug – touted by some as a safe and pure form of the party drug ecstasy.
Toxicology results showed that a 20-year-old University of New Hampshire student and a 23-year-old Syracuse University graduate died – one from acute intoxication after taking pure MDMA the other from a fatal mix of MDMA and methylone, a stimulant and psychedelic drug often used to cut MDMA. Many others in Boston, Seattle, Miami and Washington, D.C., have ended up in hospital emergency rooms.
Although drug overdoses from MDMA are small compared to overdoses as a result of heroin, cocaine, prescription drugs and opiates, public health officials and those involved in drug treatment say the belief that Molly – a slang term for molecule – is safe, as long as it is used correctly, is not true.
"Molly is an unregulated drug and no one knows exactly what they are getting when they purchase it so it has the potential to be extremely dangerous, said Frank Greenagel Jr., a recovery counselor at Rutgers.
Molly, the powder or crystal form of MDMA which is supposed to create a feeling of warmth and intimacy is the new street name for a drug known in the 1980s as ecstasy, popular at clubs and concerts. It has become more widespread decades later with the resurgence of electronic dance music at clubs and festivals and is mentioned in popular songs by artists like Miley Cyrus and Kanye West.
In Monitoring the Future, a national report on drug use released last year, 5.8 percent of college students reported using ecstasy, a 1.6 percent increase from 2011.
While it is not as physically addictive as opiates, heroin and cocaine, MDMA, because of its stimulant properties, can be addictive to those who take it regularly, said Greenagel. The drug – in powder or pill form -- can raise body temperature and result in life-threatening heat stroke.  And while some who take the drug think that drinking water will alleviate that problem, too much water can cause a fatal electrolyte imbalance resulting in seizures and even death.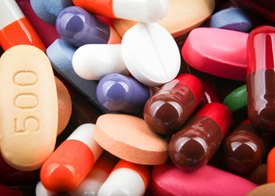 "It is a stimulant that raises the blood pressure, increases heart rate and can cause dehydration which leads to other health-related problems," said Evelyn Hermes-DeSantis, a clinical professor in the Rutgers Ernest Mario School of Pharmacy who directs the Drug Information Service. "The high that is experienced is euphoria and enhanced mood; however, it does come with great risk."
J., a 21-year-old Rutgers senior, who asked that his full name not be used, said three years ago, while attending another university, he overdosed on ecstasy, taking two pills and getting so high that he didn't know what to do and thought he would die.
"I felt like I was on super turbo overdrive and it scared me," said J. who has been clean and sober for three years after spending time in rehabilitation for abusing a variety of drugs including ecstasy. "I had taken a lot of different drugs and this was the first time in my life that I knew I was overdosing."
J. ended up passing out in his apartment and waking up the next morning. Days later he still was unable to concentrate or remember words and definitions he needed to learn for a college business course that had always come so easily.
The attraction say many who have taken the drug is that it is easily available, cheap to purchase and leaves you feeling like nothing could go wrong.
Kirk, a senior at Rutgers, who took Molly a few days out of every week over a four month period when he was 20, said for $10 to $20 he could buy a pill, which at first, left him feeling euphoric for a number of hours.
"It's like nothing else matters, you're on top of the world" said Kirk, who is now clean and sober after taking Molly and a slew of other drugs and going into a drug rehabilitation program. "But after a while I felt like it was destroying my brain. I felt depressed and numb."
Still, Kirk, who is into the rave scene and likes to go to concerts and music festivals, argues that the music should not be held up as the reason why more young people are taking this drug.
""It's funny that they blame the music and the culture," said Kirk. "I've been at these concerts and have seen that people don't even know what they are taking and they don't seem to care."