Rutgers Students and Alumni Receive 19 Fulbright Grants to Teach and Study in 15 Countries
University ranks in the top 10 for number of awards received at research institutions
Rutgers University students and alumni received 19 Fulbright Grants this year, again putting the university in the top 10 among research institutions for this prestigious award.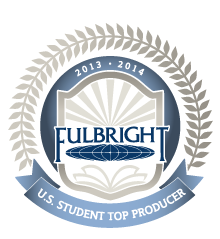 The grants offer students and young professionals the opportunity to do graduate study, advanced research, university teaching, and primary and secondary school teaching in more than 140 countries worldwide.
The Fulbright U.S. Student Program, which administers the grants, ranked Rutgers in the top 10 with two other Big Ten universities – Michigan and Northwestern – along with other prestigious schools such as Chicago, Harvard, Princeton and Yale.
The Rutgers recipients who pursued the program's independent research and study grants are involved in fields as diverse as classics, ecology and evolution, English, philosophy, plant biology, political science and oceanography. They are studying in Ecuador, France, Greece, Indonesia, Jordan, Sweden and the United Kingdom. Those who pursued the program's English teaching assistantships are teaching in Brazil, Colombia, Hong Kong, Malaysia, Poland, South Korea, Spain and Taiwan.
While most of the people who received grants for this academic year were seniors when they applied, alumni and graduate students were eligible as well.
"The fact that 124 students applied for this year's grants – just five shy of the record number of applicants we nominated the year before – shows that Rutgers students recognize the professional benefits and personal growth that studying and teaching in other countries provides," said Arthur D. Casciato, director of the Rutgers Office of Distinguished Fellowships.
In Sweden, a philosopher ponders society's obligations to future generations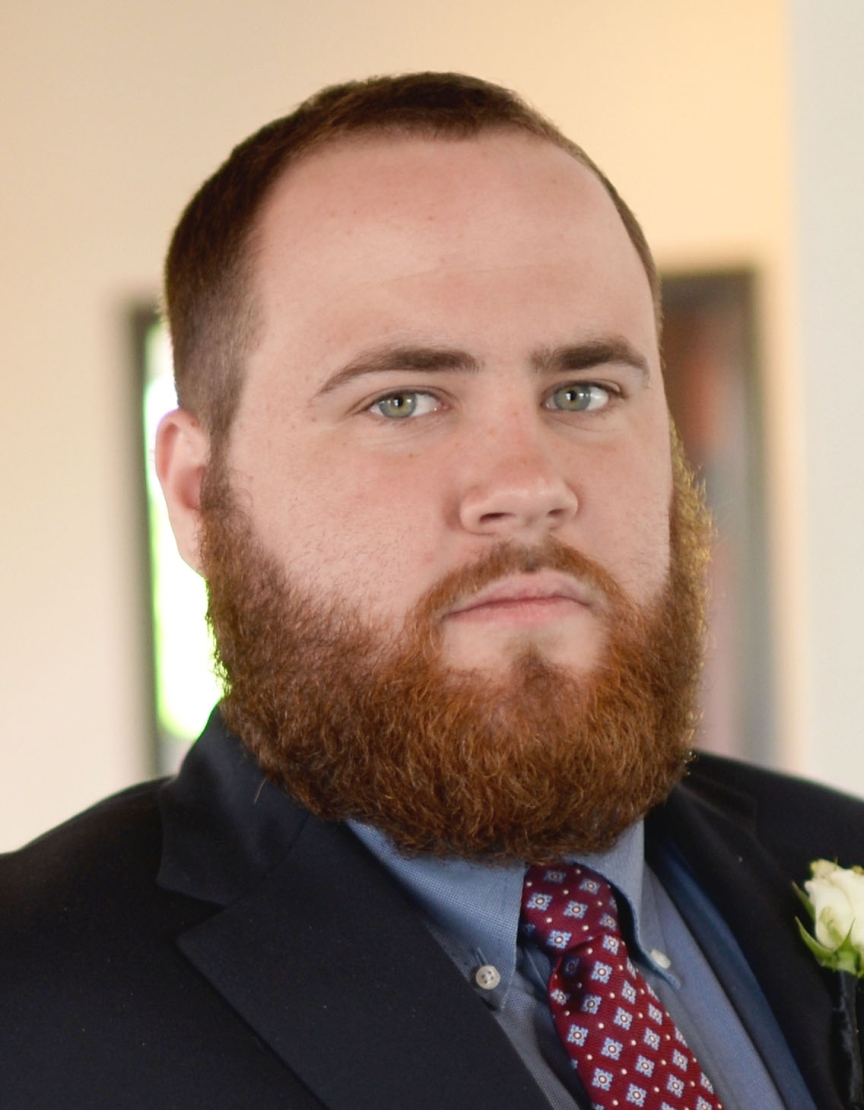 Jimmy Goodrich applied for his Fulbright grant as a senior last year, and is spending this academic year studying philosophy at Stockholm University. He has been impressed with the hospitality of the faculty and the freedom he has to pursue topics beyond those he would have had in a traditional master's program.
"My main focus is moral philosophy," Goodrich said. "In particular, I work on our obligations to future generations." Questions about conserving or depleting resources, he noted, are not always handled well by mainstream moral philosophy theories.
"It's helpful to have tools from other disciplines, so I've been able look into work done by welfare economists," he said. "Some of the more rigorous mathematical tools they use can actually be useful for doing moral philosophy. It allows me to be more systematic, to introduce more precision."
About the only disadvantage Goodrich has found to living and studying in Stockholm is not getting the chance to learn Swedish.
"Everyone's English is superb," he said, noting that people enjoy British and American films, television and music. "I can walk into nearly any restaurant, coffee shop or convenience store and they are perfectly willing to speak English."
 But there are still noticeable differences in the culture.
"People here are allowed to call themselves socialists – that kind of thing is fully embraced," he said, reflecting on how that label provokes ridicule and disdain in the United States.
When Goodrich returns from his Fulbright assignment in June, he will begin doctoral studies in philosophy at Rutgers.
A plant biologist examines the rich biodiversity of Ecuador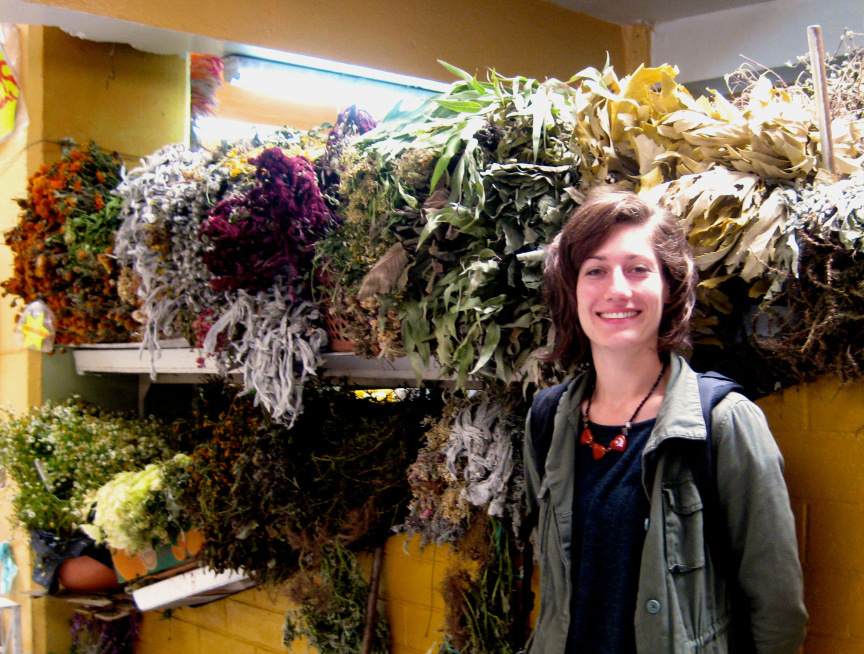 Brittany Graf earned her doctorate in plant biology in October and is now in Ecuador exploring how extracts from the region's plants can be used in medicines, nutritional supplements and health care products.
Graf is not a newcomer to Ecuador, having served there as a volunteer with an ecological conservation program for five months before she began her doctoral studies. During graduate school, she became proficient at using tools that analyze the bioactivity of plants in the field, and she used those tools in several countries and among Native American communities.
She set a goal to return to Ecuador with Fulbright funding, giving her 10 months to study the incredible diversity of the country's plant life. Because of the grant's flexibility, she can conduct workshops at several research institutions and among the country's indigenous communities.
"It's always my goal to incorporate more students in research and be a mentor to young women and men," she said, hoping to bring students from traditional communities into the lab and provide opportunities for international collaboration.
One of her greatest cultural challenges has been overcoming institutional barriers to collaboration that in comparison seem almost nonexistent at U.S. universities. Yet she finds the people extremely welcoming and helpful.
"Fulbright students are supposed to be ambassadors to these countries and cultivate this exchange," Graf said. "We have a lot to learn from Ecuador, as much as they have to learn from us."
Graf plans to pursue postdoctoral studies when she returns from her assignment.
About the Fulbright Program
The Fulbright Program is the flagship international educational exchange program sponsored by the U.S. government and is designed to increase mutual understanding between the people of the United States and the people of other countries. It was established in 1946 after Senator J. William Fulbright called for the use of surplus war property to fund the "promotion of international good will through the exchange of students in the fields of education, culture, and science." The Fulbright U. S. Student Program awards approximately 1,900 grants annually.
---
Media inquiries: Carl Blesch, 848-932-0550, cblesch@ucm.rutgers.edu