Rutgers Student Helps NASA Discover Planets
Pedro Gerum explains how working on railway tracks led to an internship with the space agency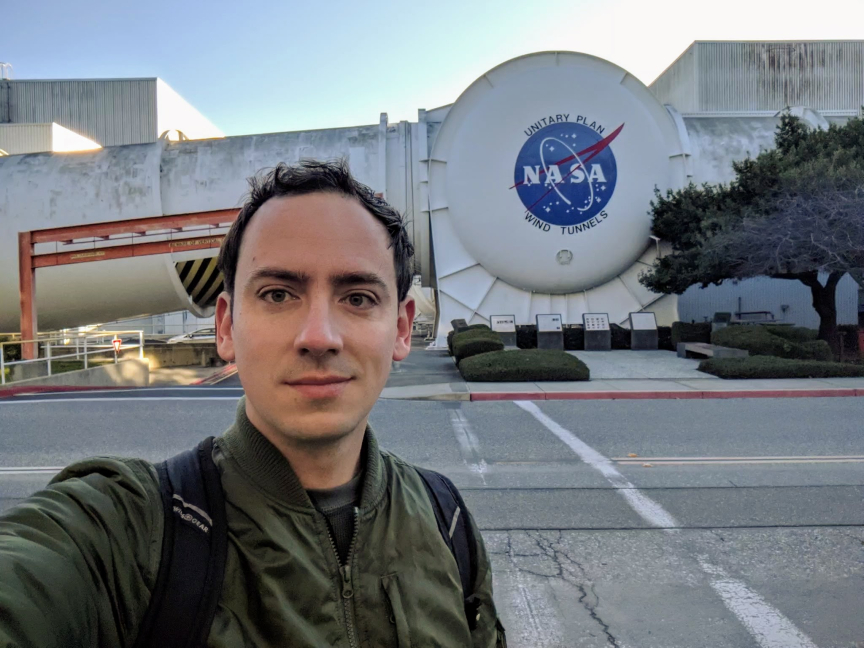 Pedro Gerum is putting the skills he developed working to improve railroad track inspections in New Jersey as a graduate student toward helping NASA discover new planets outside our solar system.
The fourth-year industrial and systems engineering doctoral student at Rutgers-New Brunswick recently started an internship at NASA's Ames Research Center in California, which is part of the agency's TESS  (Transiting Exoplanet Survey Satellite) mission that collects and analyzes data on exoplanets, those planets outside of our solar system that orbit around other stars but not the sun.
The space telescope is designed to scan an area of the sky that is 400 times larger than the one covered by the recently retired Kepler mission, which searched for earth-sized planets orbiting stars.
"My job is to see light curves from the satellite and try to detect if those curves represent a planet or not using computer algorithms," Gerum said.
Gerum's role at NASA will have some similarities to his research at Rutgers under Melike Baykal-Gürsoy, an associate professor in the School of Engineering, working to detect rail track defects. He uses data and statistics to create patterns that can more accurately pinpoint where a problem originates and then develops a computer program to detect those patterns.
"In the case of railways, I am looking for patterns, and those patterns will help detect the problem areas,'' Gerum said. "In the case of NASA, I am looking for patterns, and those patterns will help determine whether a light curve indicates the presence of new planets."  
Baykal-Gürsoy said this process of creating patterns in search of a conclusion is called building a stochastic model, which translates to the expertise NASA needs.
"The first step in stochastic modeling and optimization is to analyze the defect data in order to model the defect process so as to figure out how to predict a defect proneness pattern from the data," Baykal-Gürsoy said. "Then, the final goal is the efficient scheduling of track inspections to reduce the risk of derailment."
Watch NASA scientists explain how the TESS satellite works to find undiscovered worlds around bright nearby stars, providing targets where future studies will assess their capacity to harbor life. (Video Courtesy of NASA.)
---
Gerum will be doing that exact research with NASA, along with seven other students from across the globe who will be working on other projects. Gerum, originally from Brazil, completed his undergraduate degree at the Federal University of São Carlos and landed the position at NASA as a result of a partnership between the Brazilian Space Agency and NASA. Gerum said Baykal-Gürsoy helped him develop his expertise on data science and optimization and is grateful for how much assistance the university has offered to help him reach his goals.
"I traveled to Rutgers to meet with Dr. Baykal-Gürsoy and I really liked her expertise in her field and she made me feel welcome," Gerum said. "As an international student, I was lucky that Rutgers could fund part of my tuition. They really helped me get to where I am."
Gerum, who is the first Rutgers graduate student in the industrial and systems engineering program to work at a NASA facility, hopes others from the university will be inspired to use their skills in areas outside of their immediate field of study. He said the relationship between tracking railway defects and discovering planets is more closely related than it seems.
"There is usually a way to use your skill set in most fields," said Gerum, who will return to Rutgers to complete his degree after his internship ends in May 2019. "You just have to stay open and get the right support."
Check out Gerum's social media takeover on Twitter and Instagram.