Rutgers Senior Awarded Prestigious Gates Cambridge Scholarship
Chelsie Riche, one of 36 U.S. scholars chosen, pursues her quest for equal access to education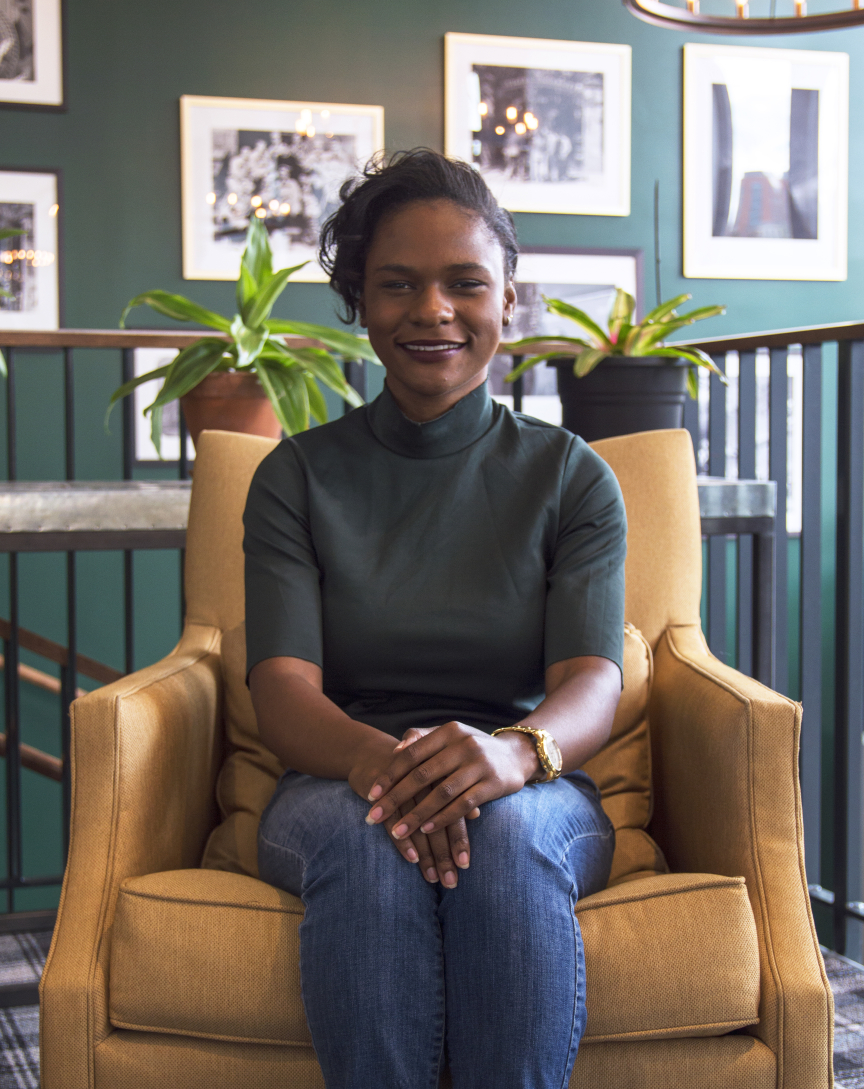 When Rutgers University senior Chelsie Riche applied for graduate fellowships, the Gates Cambridge Scholarship stood out because of the program's commitment to scholars working for the greater good.
"The scholarship resonates with what I've been doing at Rutgers," says Riche, 21, who has focused her research and activism on providing access to education for marginalized communities. Riche is one of 36 students nationwide awarded the prestigious scholarship to pursue graduate studies at the University of Cambridge in the United Kingdom.
Majoring in Africana studies and history with a minor in women's gender studies in the Rutgers University-New Brunswick School of Arts and Sciences, Riche also is drawn to Cambridge because of its renowned Centre for African Studies, established in 1965. "I wanted to be a part of that," Riche says, noting she will pursue a master's degree in African studies and research on the Fees Must Fall student-led protest movement against increases in fees at South African universities.
"I'll be looking at how the student revolutionaries who are leading the Fees Must Fall movement are using social media as platforms to motivate students to get more involved," says Riche, also a member of Douglass Residential College..
Established in 2000, the scholarships funded by the Bill and Melinda Gates Foundation cover all fees and living expenses for a student's full-time master's or doctoral studies at Cambridge, one of the oldest and most esteemed universities in the world.
Counting Riche's award, Rutgers claims nine Gates Cambridge scholars in the last 10 years, says Arthur Casciato, director of the Office of Distinguished Fellowships for Rutgers University-New Brunswick. "Riche is one of the most genuine fellowship candidates I've ever met – genuine in all of her commitments: to her studies at Cambridge, to the research she wants to do and to her efforts to make the world the best place it can be."
Riche is deeply passionate about all children having access to quality education. Growing up in Haiti, she was one of the few children in her family able to go to school, so she would teach her cousins who did not attend what she learned in the classroom. After arriving in the United States in 2006, she excelled in her school work in her hometown, Irvington. But Riche struggled during her first year at Rutgers as a first-generation student trying to navigate college life and a rigorous academic schedule. She told Rutgers Today the experience made her realize that the same economic barriers to education she thought she had left behind in Haiti exist in the U.S.
Rather than discourage Riche, the epiphany led her to get more involved helping other students. She helped plan the first Student of Color Conference. She served as president of the Galvanizing and Organizing Youth Activism (GOYA) organization, where she planned 5k walks to promote literacy and collected school supplies for local and global communities. In the spring of 2016, she traveled to Cape Town, South Africa, to participate in a service learning program at Ned Doman High School, collaborating with the University of Cape Town to facilitate college readiness workshops for more than 90 learners. The following summer she interned for Sen. Cory Booker (D-N.J.), working with his senior team on education policy and on civil rights and social justice issues.
Riche says after the one-year fellowship at Cambridge she aims to obtain a PhD/JD in education and law "to hopefully influence education reform policy."
---
For media inquires, please contact Dory Devlin at dory.devlin@rutgers.edu or 848-932-0559