Rutgers Recruiting Participants for Pfizer COVID-19 Pediatric Bivalent Vaccine Clinical Trial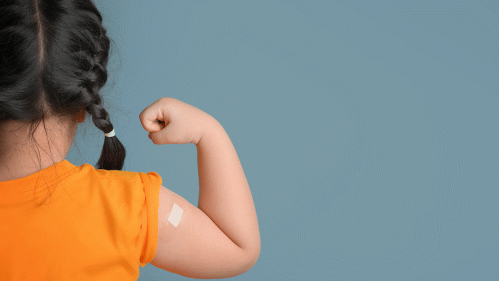 Rutgers has been selected as a clinical trial site for the global Pfizer-BioNTech research study to evaluate the safety and efficacy of the bivalent COVID-19 vaccines in children under age 5.
Although the U.S. Food and Drug Administration and Centers for Disease Control and Prevention have given early use authorization for the bivalent COVID-19 vaccine, children under 5 are still only eligible for the monovalent vaccine.
Partnering with Pfizer/BioNTech, the Pediatric Clinical Research Center at Rutgers Robert Wood Johnson Medical School will begin to study the bivalent vaccine in children less than 5 years old. The trial will include a substudy of children under 2 who have never received a COVID-19 vaccine and a substudy for children under 5 who have received doses of COVID vaccines.
This is the fourth time Rutgers has served as a COVID-19 vaccine clinical trial site for pharmaceutical companies. In 2021, it conducted trials for Moderna and Johnson & Johnson, and in 2022, it conducted pediatric vaccine trials for Pfizer/BioNTech.
The Pediatric Clinical Research Center at Rutgers Robert Wood Johnson Medical School in New Brunswick is one of a few clinical trial sites for Pfizer-BioNTech's pediatric study. It is the only clinical trial site in New Jersey.
Participants who meet the eligibility requirements for the study will be provided doses of the vaccine and will be required to have close follow up with the study team in New Brunswick where there will be clinical evaluation as well as blood tests. Intermittently there will be swabs performed to assess for infection with SARS Co-V 2 the virus that causes COVID-19.
"Children can get sick from COVID-19 and can spread the virus to others even if they are asymptomatic. While most children experience mild or no symptoms, some children can get severely ill and could have long-term effects," said co-lead investigator Simon Li, an associate professor of pediatrics at Rutgers Robert Wood Johnson Medical School. "The vaccines thus far have proven to be quite safe as millions of doses have been given to children. Hopefully the bivalent vaccines will help us get ahead of and protect us from the viral mutations."
For more information, see the Vaccine Study Referral Survey.