Rutgers Professor Named Cullman Fellow, Awarded NEH Grant for Rep. John Lewis Research
Scholar is writing a biography on the civil rights icon and 'conscience of Congress'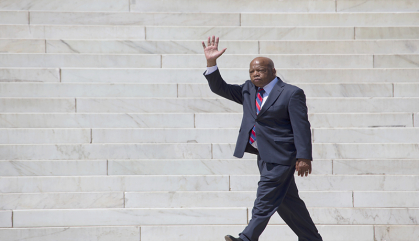 David Greenberg started delving into the life of the iconic civil rights leader John Lewis as a way to blend his expertise in the presidency and national politics and tackle the subject of racial equality and justice.
The Rutgers-New Brunswick professor launched his book project John Lewis: A Life in Politics, which is to be published by Simon & Schuster, after he traveled to Atlanta in February 2019 for an awe-inspiring meeting to secure the late congressman's approval.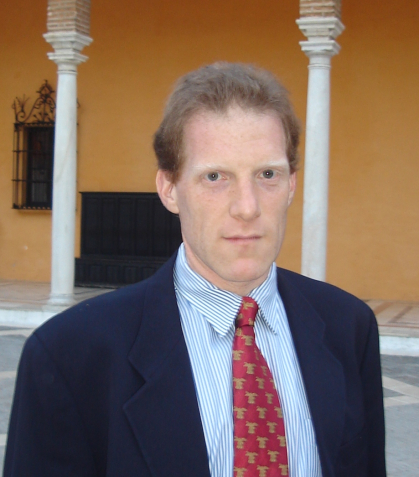 "There was a certain feeling of excitement meeting him face to face," said Greenberg, a professor of history in the School of Arts and Sciences and journalism and media studies in the School of Communication and Information. "You go into his office and there is scarcely an inch of table or shelf space remaining because there are so many trophies and plaques. Posters from his campaigns hung on the wall and classic pictures from the civil rights years were prominent. You can feel the weight of history when you to sit down with him."
Greenberg recently received high profile support for his research through grants from the National Endowment for the Humanities (NEH) and a Cullman Fellowship by the Dorothy and Lewis B. Cullman Center for Scholars and Writers at the New York Public Library. 
His forthcoming book will explore Lewis' work in the civil rights movement, his transition to elected office and his lifetime of achievements that made him a national icon. Lewis was a survivor of Alabama's Bloody Sunday massacre, a protégé of Martin Luther King, Jr., and one of the last living leaders of the civil rights movement before his death last year.
"John Lewis had been known as an admirable figure for a long time," Greenberg said. "But in this last decade, he ascended to a new level of recognition."
Greenberg noted at last year's Democratic National Convention, approximately 20 speakers name-checked Lewis following his death.
"There has not been much history that has focused on mainstream Black leaders who come out of the civil rights movement and take their energies into electoral politics," he said. "John Lewis is one, but there are many others. These leaders are just as responsible as anyone for some of the transformations in American life that we have seen from 1968 to the present era of renewed activism.''
Greenberg will not teach at Rutgers this coming year to focus on the project. "It's hard to get work done on a book when you're teaching," Greenberg said. "These grants will allow me to take a year off to write the book exclusively. This is much needed time to make real headway."
The Cullman Fellowship includes academics, poets, creative writers, and visual artists working on book projects. During the fellowship term, Greenberg will have access to the research collections and resources of the New York Public Library, as well as assistance of its curatorial and reference staff. The fellows receive a stipend and use of a private office in the Cullman Center's quarters at the library. The center appoints 15 fellows each year.
"The National Endowment for the Humanities, in particular, is an honor I am grateful for," Greenberg said. "The grant comes with a stipend that will help get me to archives, which have been closed during the pandemic. Having the extra funding to support my research is incredibly helpful to continue my work."
The National Endowment for the Humanities' Summer Stipends program provides awards to people pursuing advanced research of value to humanities scholars, general audiences, or both. It especially supports early-stage research and late-stage writing in which small awards are most effective. NEH funds may support recipients' compensation, travel, and other costs related to the proposed scholarly research.
Greenberg is the author Nixon's Shadow: The History of an Image (2003); Republic of Spin: An Inside History of the American Presidency (2016); and Calvin Coolidge (2006); and co-editor of Alan Brinkley: A Life in History (2019). Formerly acting editor of the New Republic and a columnist for Slate, Greenberg now writes for Politico, among other scholarly and popular publications. He holds a Ph.D. in history from Columbia University and a B.A. from Yale