Rutgers Professor Emerita Recognized for Contribution to Field of DNA Repair
Evelyn M. Witkin, Waksman Institute of Microbiology, named a 2015 Lasker Award recipient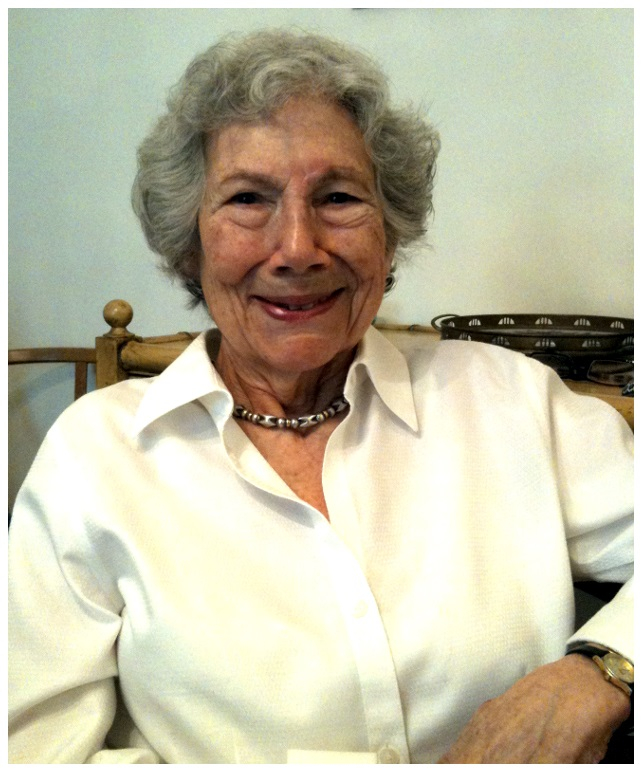 Evelyn M. Witkin, professor emerita at Rutgers Waksman Institute of Microbiology, has been named one of the recipients of the 2015 Lasker Awards for her role in creating the field of DNA mutagenesis and DNA repair which has played an important role in the biomedical sciences and in clinical radiation therapy for cancer.
"The 2015 Lasker winners had bold ideas and pursued novel questions that they tested through fearless experimentation," said Joseph L. Goldstein, University of Texas Southwestern Medical Center and Chair of the Lasker Medical Research Awards Jury.
Witkin, 94, and Stephen J. Elledge, 59, from Brigham and Women's Hospital, Boston, will share a $250,000 honorarium and receive the Lasker Basic Medical Research Award on September 18 at a gathering in New York.  They were chosen for research that illuminated the fundamentals of DNA-damage response – a mechanism that protects all living organisms.
Since the inception of the Albert and Mary Lasker Foundation in 1945, 86 recipients of the Lasker Awards have gone on to win the Nobel, with 44 being selected in the past 30 years.
A leading bacterial geneticist, Witkin figured out that bacteria respond to DNA damage by triggering multiple protective physiological activities.
"This year's Laureates have opened up new frontiers into genetic processes essential to all life, developed novel cancer therapies that unleash the immune system  and worked with great dedication to contain a devastating Ebola epidemic," said Claire Pomeroy, president of the Lasker Foundation. "They remind us all that investing in biological sciences and medical research is critical for our future."
In April, Witkin received the 14th annual Wiley Prize in Biomedical Sciences for her research in DNA repair and DNA mutagenesis. She and Elledge are among a group of scientists, clinicians and public servants credited for making major advances in the understanding, diagnosis, treatment, cure or prevention of human disease.
Witkin is a member of the National Academy of Sciences, a fellow of the American Association for the Advancement of Science and the American Academy of Arts and Sciences.  She also received the Thomas Hunt Morgan Medal of the Genetics Society of America as well as the nation's highest science honor when President George W. Bush presented Witkin with the 2002 National Medal of Science.
Witkin's career as a teacher and researcher at Rutgers spanned two decades – from 1971 when she arrived at Douglass College and taught in the department of biology for 12 years until her retirement in 1991, after eight years on the faculty of the Waksman Institute. She was widely recognized for her ability to clearly define and characterize complex genetic phenomena as well as her ability to excite and support others in the use of genetics as a powerful and highly effective teacher. Witkin was considered an inspiration to her colleagues and students.
 "Evelyn joins the Institute's Selman Waksman and Michael Heidelberger in receiving the highest honor that researchers can achieve in the medical sciences in the United States," says Joachim Messing, director of the Waksman Institute. "All three have shown how microbiology has paved the way for others to follow. We are so proud of the work Evelyn has done and the recognition and distinction it has brought to the Waksman Institute as well as Rutgers."