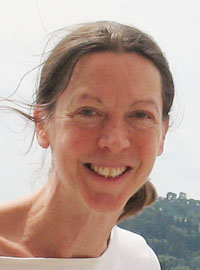 NEW BRUNSWICK, N.J. – Rutgers University physicist Karin Rabe has been elected to membership in the American Academy of Arts and Sciences, one of the nation's most prestigious honorary societies and a leading center for independent policy research.
Rabe is a professor II in the Department of Physics and Astronomy in the School of Arts and Sciences. Her research focuses on theoretical analysis and prediction of the structure and properties of materials, and applying these methods to the design of new materials that could be used in future electronic devices for energy conversion and information storage and processing. She is a fellow of the American Association for the Advancement of Science and the American Physical Society, from which she received the David Adler Lectureship Award in Materials Physics in 2008. Earlier in her career, she received a Presidential Young Investigator Award and an Alfred P. Sloan Research Fellowship.
Rabe is among 198 scholars, scientists, writers, artists, civic, corporate and philanthropic leaders selected to join the academy this year. Members contribute to academy studies of science and technology policy, energy and global security, social policy and American institutions, and the humanities, arts and education.
"Election to the Academy honors individual accomplishment and calls upon members to serve the public good," said Academy President Leslie C. Berlowitz. "We look forward to drawing on the knowledge and expertise of these distinguished men and women to advance solutions to the pressing policy challenges of the day."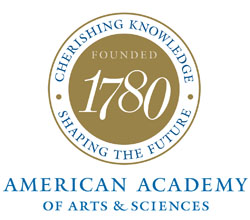 With this new appointment, 22 Rutgers faculty have been elected members of the academy. The new class will be inducted at a ceremony on Oct. 12 at the academy's headquarters in Cambridge, Mass.
Since its founding in 1780, the Academy has elected leading "thinkers and doers" from each generation, including George Washington and Benjamin Franklin in the eighteenth century, Daniel Webster and Ralph Waldo Emerson in the nineteenth, and Albert Einstein and Winston Churchill in the twentieth. The current membership includes more than 250 Nobel laureates and more than 60 Pulitzer Prize winners.
Media Contact: Carl Blesch
732-932-7084, ext. 616
E-mail: cblesch@ur.rutgers.edu