Rutgers–New Brunswick Is Selected by Amazon as an Education Partner for Career Choice Program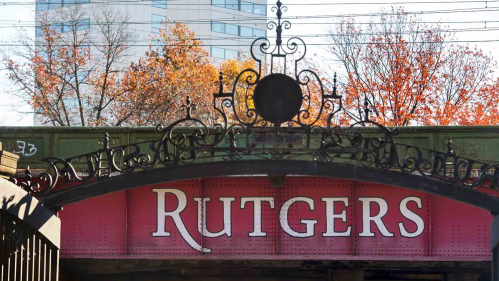 The arrangement provides pre-paid tuition for hourly employees of the online retail and technology company
Rutgers University–New Brunswick has been selected as an education partner for Amazon's Career Choice program, which provides hourly employees of the company pre-paid tuition and access to Rutgers coursework and degrees. 
The education partnership is part of an initiative by Amazon to offer its 750,000 hourly workers throughout the United States career advancement opportunities. In New Jersey, Amazon employs 58,000 frontline workers, including 28,000 in Middlesex County. 
"Rutgers–New Brunswick is always eager to find new ways to leverage the power of higher education for New Jerseyans and help them build the skills and knowledge needed to thrive in an ever-changing world," said Francis Conway, chancellor-provost of Rutgers–New Brunswick. "We are proud to partner with Amazon for an initiative that will expand the accessibility and affordability of a transformative education."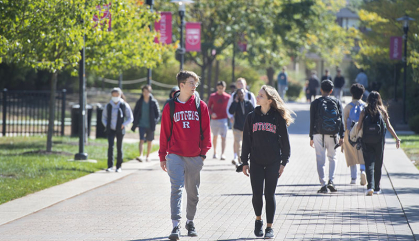 Earlier this year, Amazon announced a Career Choice partnership with Rutgers-Newark. The online retail and technology company also said it is "onboarding" Rutgers-Camden as a partner in the program. 
"We're looking forward to Rutgers University–New Brunswick coming on board as an education partner for Career Choice, adding to the hundreds of best-in-class offerings available to our employees," said Tammy Thieman, global program lead of Amazon's Career Choice program. 
In recent years, Rutgers-New Brunswick has redoubled its commitment to increasing pathways for its 35,000 undergraduate students, who come from all economic backgrounds. 
 
The university launched Scarlet Guarantee this year, a financial aid award that covers the cost of in-state tuition and mandatory fees and positively impacts thousands of students. Rutgers-New Brunswick also offers a variety of scholarships and programs to its students to off-set the cost of tuition and fees for students, including supporting the success of underserved students with programs such as Rutgers Future Scholars, Rutgers Upward Bound, Scarlet Promise Grants, the New Jersey Equal Opportunity Fund, Student Support Services and NJ Stars II, among others.  
There are no restrictions on the types of courses of degrees an Amazon employee can pursue at Rutgers. University officials will be working closely with Amazon to hold information sessions for employees. 
We are proud to partner with Amazon for an initiative that will expand the accessibility and affordability of a transformative education.

Francine Conway

chancellor-provost of Rutgers University–New Brunswick
"We're thrilled to be partnering with Rutgers–New Brunswick, one of the best schools in the state, on our Career Choice program to give our tens-of-thousands of New Jersey employees access to pursue the education path that fits their passions," said Colin Newman, Director of Economic Development for Amazon. "Whether employees are looking to finish their bachelor's degree at Rutgers–New Brunswick or build on their foundational skills of English proficiency or GED preparation with our national partners, we're prepared to meet our employees wherever they are on their educational journey."
Launched in 2012, the Career Choice program expanded its benefits in January to include pre-paid college tuition, new industry certifications, courses to improve English-language proficiency and high school completion programs. Participation in the program has increased by more than 25,000 employees in six months, according to Amazon. 
Under the American Taxpayer Relief Act of 2012, employees can exclude from income up to $5,250 per year in educational assistance at the undergraduate and graduate level. 
While Amazon pays for tuition and fees, Amazon workers may apply to Rutgers in the same way other prospective students might. Rutgers programs are accessible to Amazon employees in three steps: 
     1. Explore the university's majors and degree options. 
     2. Apply to Rutgers. 
     3. Once admitted to Rutgers. use the Amazon Career Choice portal to generate a voucher to pay for classes. 
In the U.S., Amazon is investing $1.2 billion in offering education and training to more than 300,000 employees by 2025 to help move them into higher-paying, in-demand jobs. 
Amazon's Career Choice program has a rigorous selection process for partner educators, choosing institutions focused on helping employees through their education programs, assisting them with job placements and offering education that leads to career success.  
"We're committed to empowering our employees by providing them access to the education and training they need to grow their careers, whether that's with us or elsewhere," said Thieman. "We have intentionally created a partner network of third-party educators and employers committed to providing excellent education, job placement resources, and continuous improvements to the experience. Today, over 80,000 Amazon employees around the world have already participated in Career Choice and we've seen first-hand how it can transform their lives." 
For more information on Amazon's Career Choice, visit: www.aboutamazon.com/news/workplace/career-choice.