Gary Aston-Jones, one of the world's leading neuroscientists, will join Rutgers University as director of the Brain Health Institute and the Murray and Charlotte Strongwater Endowed Chair in Neuroscience and Brain Health.
Aston-Jones has conducted seminal studies into brain systems that contribute to disorders such as attention deficit hyperactivity disorder (ADHD), autism, addiction, and Alzheimer's and Parkinson's diseases. Most recently, he was the William E. Murray SmartState Endowed Chair of Neuroscience at the Medical University of South Carolina, as well as the director of the Neuroscience Institute and the Center for Cognitive Neuroscience for the last eight years.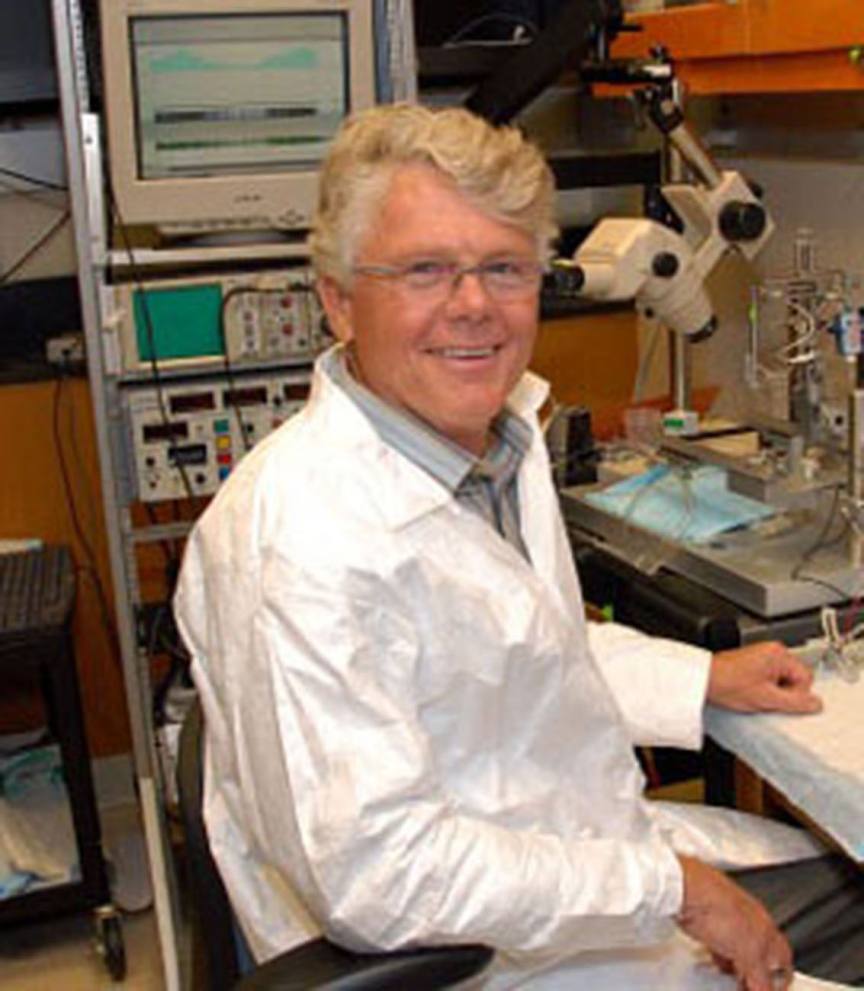 The Brain Health Institute (BHI) was created in 2013 to coordinate research into brain disorders across the university, and includes scientists in New Brunswick, Piscataway, Newark and Camden.
"With the addition of Gary Aston-Jones, BHI will move forward to recruit additional top-level investigators and expand the already outstanding research activities in neural and brain sciences throughout the university," said Brian Strom, chancellor of Rutgers Biomedical and Health Sciences (RBHS). "This in turn will increase Rutgers' stature as one of the country's premier sites for basic and clinical research into the causes of – and new treatments for – brain and neural disorders."
Richard L. Edwards, executive vice president for academic affairs and chancellor of Rutgers University-New Brunswick, said the appointment underscores the importance of neuroscience to the university. "It has been designated a signature program in our strategic plan because of the level of our existing resources and expertise and because of the contributions to the field we anticipate through the collaboration of RBHS with other areas of the university," Edwards said. 
Aston-Jones has published more than 230 articles in the scientific literature and is the deputy editor-in-chief of the scientific journal Brain Research, a fellow of the American College of Neuropsychopharmacology, and a member of the scientific council of the Brain and Behavior Research Foundation, the Society for Neuroscience, the American Association for the Advancement of Science and the New York Academy of Sciences.
A graduate of the University of Virginia, Aston-Jones received his doctorate in neurobiology from the California Institute of Technology. He has led large research laboratories and collaborative efforts in neuroscience for more than 25 years at major universities, including New York University and the University of Pennsylvania. He has mentored more than 60 doctoral students and postdoctoral fellows.
Aston-Jones has received numerous National Institutes of Health, Department of Defense and foundation grant awards. In 2003, he received a merit award providing 10 years of funding from the National Institute on Drug Abuse. He has served as chair for the Center for Scientific Review panel at NIH for Neurobiology of Motivated Behavior. He has given numerous keynote and plenary presentations at national and international meetings, most recently as the 2014 presidential symposium speaker at the American College of Neuropsychopharmacology in Phoenix.