Rutgers Names David H. Zald Director for New Center for Advanced Human Brain Imaging Research
Human brain imaging expert also will serve as a Henry Rutgers Term Chair in department of psychiatry at Rutgers Robert Wood Johnson Medical School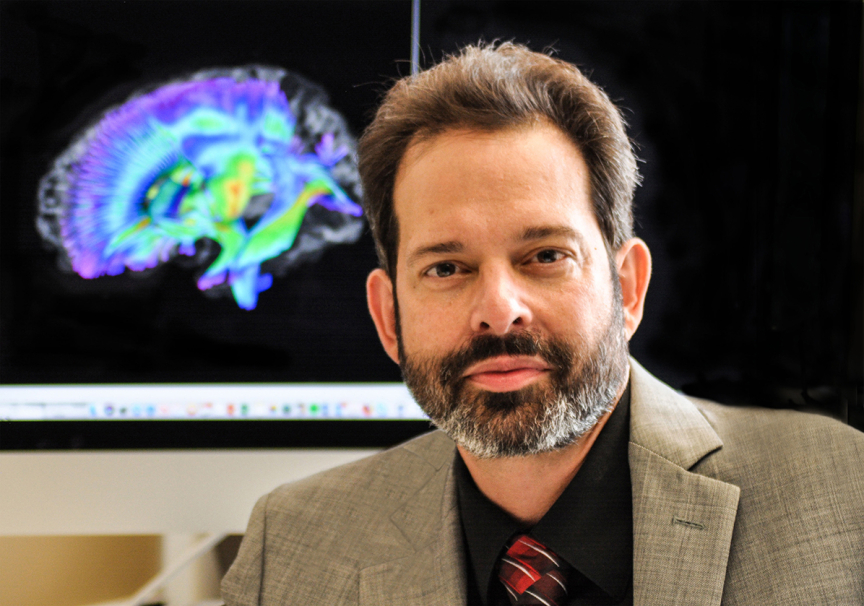 David H. Zald has been appointed as the director of the new Rutgers Center for Advanced Human Brain Imaging Research at the Rutgers Brain Health Institute.
Zald also will be a tenured professor and hold a Henry Rutgers Term Chair in the Department of Psychiatry at Rutgers Robert Wood Johnson Medical School. Currently, he is the Cornelius Vanderbilt Professor of Psychology and director of the Interdisciplinary Neuroscience Program for Undergraduates at Vanderbilt University in Nashville, Tenn.
Zald will join Rutgers in May 2020. His responsibilities will include organizing the Magnetic Resonance Imaging (MRI) human brain imaging core facility to support research of faculty and trainees at Rutgers, Rutgers Biomedical and Health Sciences, the Brain Health Institute and the Center for Computational Cognitive Neuropsychiatry.
The new research Center, opening in fall 2020, will be housed in the Staged Research Building on Busch campus in Piscataway and include a research-dedicated 3T Siemens MAGNETOM Prisma MRI scanner.  The state-of-the-art scanner  assesses changes in blood flow, oxygen consumption and glucose use in the brain to non-invasively measure structure and activity of the human brain.
"We are excited to have Dr. Zald direct this new center, which will develop novel therapies for neuropsychiatric and neurological disorders, including addiction, schizophrenia, anxiety, depression, autism, brain injury, and Parkinson's and Alzheimer's diseases," said Gary Aston-Jones, director of the Brain Health Institute. "The center will play a key role in rapidly moving discoveries made by neuroscientists in basic science labs into the clinic for the benefit of patients."
Zald is an international leader in the field of human brain imaging, conducting pioneering work in how the brain regulates emotions. He uses functional neuroimaging and neuropsychological techniques to examine and map the cognitive, affective and sensory functions of the orbitofrontal cortex, amygdala and the mesolimbic dopamine system, which regulate motivation and the desire for reward.
His research has added to the understanding of how the brain processes effort versus reward in studying disorders of effort-based reward acquisition, such as depression. In recent years, he has examined the interaction of emotion and attention, and the foundation of economic decision making, particularly as it relates to motivation, the willingness to expend effort and reward processing both in healthy people and those with certain forms of mental disorders. 
His work also examines how parts of the central nervous system are the foundations for specific behavior, cognitive process or psychological state of mental health disorders, specifically those that cross the boundaries of different psychiatric disorders.
Zald has authored more than 150 articles describing brain changes associated with Parkinson's disease, obsessive compulsive disorder and many other mental illnesses and has had more than 16,000 citations in scientific literature. At Vanderbilt, he has trained and mentored more than 50 undergraduate honors students, graduate students, post-docs and junior faculty, for which he earned the Excellence in Graduate Mentoring Award.
Zald obtained his PhD in clinical psychology at University of Minnesota, Minneapolis.