Rutgers Medical Schools' Dean Explores the Importance of Medical Research Participation in Minority Communities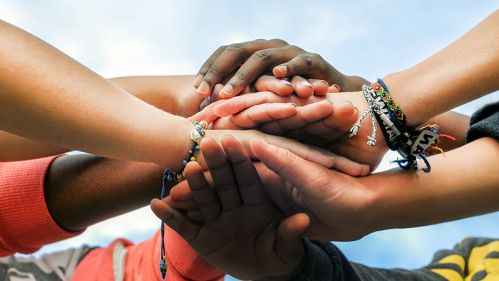 Rutgers New Jersey Medical School is participating in the Moderna Phase 3 COVID-19 clinical trial with the university anticipating other clinical trials in the future
The inclusion of minority communities is important in the quest of effective therapies like vaccines, but gaining the trust from minority communities to participate in medical research is not as straightforward as it seems.
Robert L. Johnson, the dean of Rutgers New Jersey Medical School and interim dean of Robert Wood Johnson Medical School who has worked extensively in the Black community as a pediatrician and researcher, discusses the importance of Black and Latinx representation in clinical trial studies and the critical steps the medical community can take in rebuilding the trust in minority communities by more transparency and continuous education.
Why are Black and Latinx communities hesitant to participate and mistrusting of medical research?
These communities have every reason to be mistrusting of clinical research due to issues of systemic racism, health disparities, and the historic trauma many Blacks have endured from medical abuses like the Tuskegee syphilis research, where harmful experiments were illegally conducted on Black men for forty years. Additionally, recent unrest due to police shootings of unarmed Black people and the COVID-19 pandemic's politicization has further compounded the communities' reluctance to engage in any system, even if it could be helpful.
Medical researchers and pharmaceutical companies must recognize these issues and barriers when recruiting participants from these communities. Early involvement, transparency, accountability, and continuous education of these communities can be the first step in strengthening these communities' trust. 
Why is it important for minority populations, especially Blacks and Latinx, who are usually underrepresented in scientific research to participate in clinical trials, such as the COVID-19 Phase 3 trials?
Any effective vaccine needs to be studied in a broad and diverse population and should ensure that those most impacted by the disease are included. This process guarantees that these studies' results can apply to a larger population and ensure that the vaccine is safe and effective regardless of race, age, or ethnicity. 
What should Black and Latinx communities know before participating in medical research?
Participation in clinical research is completely voluntary and to help prove the efficacy of any therapy, like a COVID-19 vaccine, anyone interested in participating in a clinical trial must be screened. They must be informed and armed with as much information as possible. They must ask relevant questions, provide informed consent and must conduct independent research on these studies. 
Websites for the National Institutes of Health, the Centers for Disease Control and Prevention and the Food and Drug Administration will have valuable information for participants in various topics to help participants make informed decisions. 
Black and Latinx should know that informed consent for medical research participation is essential. They have the right to discontinue or revoke participation in any clinical research they initially agreed to. Many medical providers and clinicians can be an excellent resource to have questions answered as well.
What are the potential benefits of including populations at heightened vulnerability to diseases, like COVID-19, in a clinical trial? 
There are no proven ways to prevent or treat COVID-19. Yet, we know that the disease has disproportionately affected Black and Latinx communities and highlighted the health inequities in these communities of color. 
But we recognize that the broadest impact for a successful vaccine is its ability to help our most vulnerable patients, which is why it is critical for those most affected by COVID-19 to be offered the opportunity to enroll voluntarily in these clinical trials. This includes persons older than 65 years of all ethnicities and persons less than 65 years who may be at risk for complications because of their underlying health conditions and minority populations. Enrolling large numbers of participants in these studies in a shorter timeline will ensure that we can get these much-needed answers sooner without compromising the safety and effectiveness assessment of the vaccine candidates.
What could an effective COVID-19 vaccine do for Black and Latinx communities and beyond? 
Finding a safe and effective COVID-19 vaccine will be the first step in helping our communities begin the recovery process from the COVID-19 pandemic. After its approval, if people get vaccinated, it will hopefully allow our schools to open small businesses to become operational and our senior citizens who have been living in fear to live a normal life again.