Rutgers Law Clinical Professor Sarah Ricks was on the panel of the Philadelphia antidiscrimination agency that heard evidence and issued a groundbreaking opinion concerning the rights of disabled people to emotional support animals.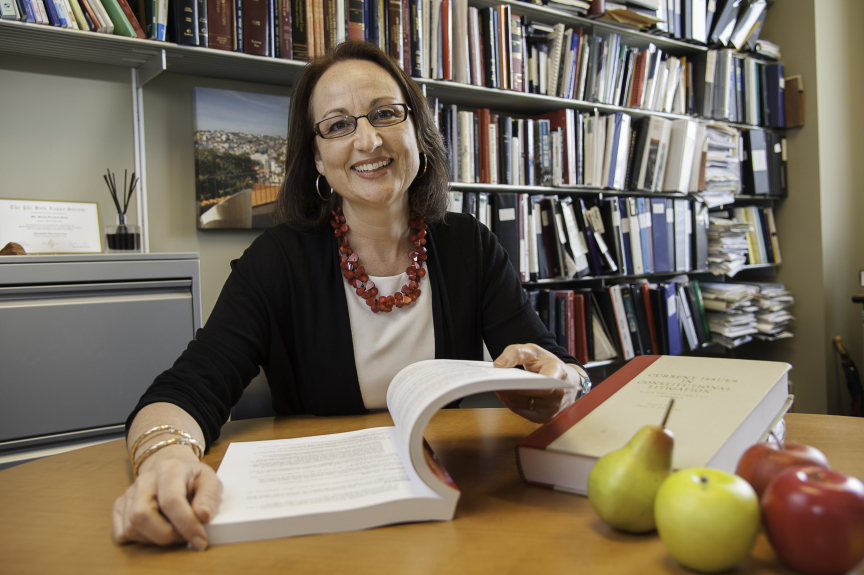 In a housing discrimination case of first impression under Philadelphia law and an emerging area of the law nationally, the Philadelphia Commission on Human Relations held that a co-op building violated local antidiscrimination law by invoking a "no pet" policy to prohibit a disabled woman from keeping her dog.  
The full 20-page opinion is here: https://phillyhumanrelations.files.wordpress.com/2015/07/jan-rubin-v-kennedy-house-inc.pdf
In Rubin v. Kennedy House Inc., the Commission ruled that assistance animals deemed therapeutic for people with disabilities are a reasonable accommodation, as are traditional service animals that assist those with physical impairments such as blindness or epilepsy.
The Commission held that a residential co-op building violated the Philadelphia antidiscrimination law by refusing a woman's request to keep her medically necessary assistance dog. The woman is disabled, and the requested accommodation was reasonable and necessary, as the dog forces her to have a more ordered life, reminds her to take her medications, eat meals, and get out of bed, all of which alleviate symptons of her disability.
In so holding, the Commission adopted the federal Housing and Urban Development interpretation of federal fair housing law, and the reasoning from the weight of federal cases, to hold that under Philadelphia law, a reasonable accommodation for housing includes not only specially-trained "service animals," but also "assistance animals" that provide emotional and other support to alleviate symptoms of a disability.
"Not all disabilities are visible," said the Philadelphia Commission Chair Thomas H. Earle, a Rutgers Law graduate who also serves as Executive Director of Liberty Resources, Inc., a non-profit that promotes independent living for people with disabilities. "It's easy to see someone with a wheelchair or a mobility device. But we also have people with autism, intellectual disabilities, post-traumatic stress disorder and more. These are disabilities as well. And the law is broadly written so that they, too, can be protected."
"As our understanding of the needs of people with disabilities expands, it is clear that many people simply need small accommodations in order to live independently," said the Commission's Executive Director Rue Landau. "The Commissioners' decision in this case was right and just and fell squarely in line with the Fair Housing Act and HUD's guidelines." 
The Pennsylvania Court of Common Pleas recently upheld the Commission's ruling. An appeal to the Pennsylvania Commonwealth Court is pending. For WHYY coverage of the Commission's decision and the pending appeal, see here.
Professor Ricks and Tom Earle (now Chair) have served as Commissioners on Philadelphia's antidiscrimination agency since 2008, when they were appointed by Philadelphia Mayor Michael Nutter. At Rutgers Law, Professor Ricks draws on her years of federal constitutional litigation practice to teach Civil Rights Litigation, Public Interest Research and Writing, and an Legal Analysis, Writing, and Research class that integrates introductions to client interviewing, negotiation, and client counseling.