While the workload of law school is well documented, what isn't typically shared is the wealth of positivity that can occur during the rigorous academic experience. Life Lessons I Learned in Law School (Poetricia Publishing, 2016) now available on Amazon chronicles Attorney Angella Middleton's four-year journey from admission to law school through the bar exam.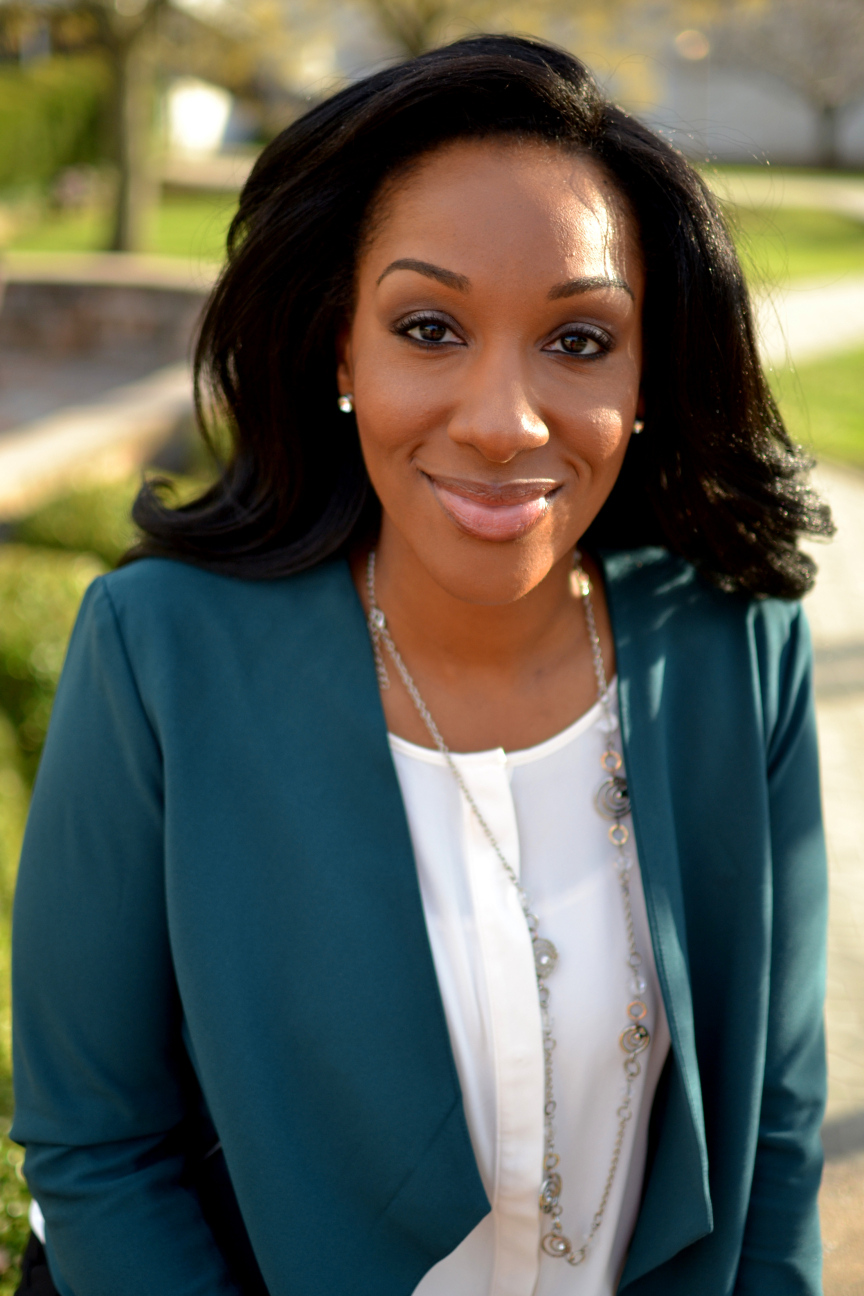 The 2014 Rutgers Law School alumna says she is sharing her experiences now as a way to inspire others and prepare prospective law students with life issues that accompany legal education, like overcoming failures, living a balanced life, and being true to themselves.
"The law school journey is unlike any other," she says. "The principles in Life Lessons teach prospective law students that even though law school starts, life does not stop."
An attorney licensed in Pennsylvania and New Jersey at White & Williams' litigation practice group, Middleton focuses on representation for corporate and individual clients in a wide variety of litigation matters. In her capacity as volunteer coach for the Rutgers Law Thurgood Marshall Mock Trial Team in Camden, she has seen her team place first, over fierce rivalries, in regional competition.
The book's foreword is written by fellow Rutgers Law alumnus Donald Clark, Jr., who recently retired as general counsel for the United Church of Christ, where he had provided legal counsel and representation to clergy, churches, and religious judicatories throughout the country.
According to Clark '79, "This personal memoir of a woman raised by a single mother in the Strawberry Mansion and East Falls neighborhoods of North Philadelphia is about something more profound than the power of positive thinking." He explains, "Life Lessons I Learned in Law School is really about faith lessons learned or renewed in one of the most intense higher education environments."
A first generation law school student and University of Pennsylvania undergraduate, Middleton first dreamed of enrolling in law school in seventh grade and since then she's committed herself to every legal opportunity that came her way.
During an honors program at Austin Meehan Middle School in Philadelphia she first argued on behalf of a fictitious client in a classroom turned courtroom. As a student at Franklin Learning Center, Middleton got involved in the Philadelphia John S. Bradway High School Mock Trial Competition, winning best advocate at nearly every competition during her four years of participating. In tenth grade she secured a summer internship at a Philadelphia law firm.
"In the second half of the eleventh grade I began an internship at another firm where I would remain for the next 14 years," she continues.
Middleton planned to enroll in law school immediately after college graduation, and with all of her extensive exposure in legal life, she was more than prepared.  
"But then, life happened," she writes. "By life I mean money, and by happened, I mean I didn't have any. It would take five years of saving and a generous gift from a mentor in the end to get the financial footing I would need in order to go back to school. In the meantime, my law school plans remained but a dream deferred."
Five years after she had anticipated, Middleton had been accepted into every law school where she had applied. Ultimately she chose Rutgers for its reputation, its curriculum, and its culture.
"When I was deciding on a law school, time and time again, friends and advisers in the legal profession confirmed the strength of the Rutgers Law reputation both in the tristate area and beyond," says Middleton. "When I looked more into the school's curriculum I was pleased to find courses focused on skills, such as mediation and negotiations that I would use as a civil litigator. Then, when I visited Rutgers, I found a family of students, faculty and alum who seemed invested in my success. I knew that Rutgers would not only train me to be a good lawyer, but the culture of the school would allow me to be the fair and just advocate I wanted to be as well."
Before Middleton graduated in December 2014, she carefully handled many preliminary steps in court as a student lawyer at the Philadelphia District Attorney's Office. Even as a part-time student over her four years in law school, she found time for leadership in the law school community, in trial competitions and law journal, and serving as president of the Black Law Students Association.
Middleton credits Rutgers for supporting her interests and her schedule to make law school as productive as possible. "Rutgers shaped my law school journey to be balanced and fulfilling.  The balance of academics with student organizations and leadership was encouraged and rewarded," she says.  "The curriculum also combined practical lawyering courses like trial advocacy along with other courses aimed more towards cultural and political awareness, like South African Constitutional Law. The balance weaved throughout my Rutgers education helped shape a balanced approach to the practice of law which I now employ as an attorney."