Rutgers Launches Youth Behavioral Health and Well-Being Initiative with $30 Million Gift
Alumna Marlene Brandt has committed $30 million to launch an initiative leveraging Rutgers' deep resources in the field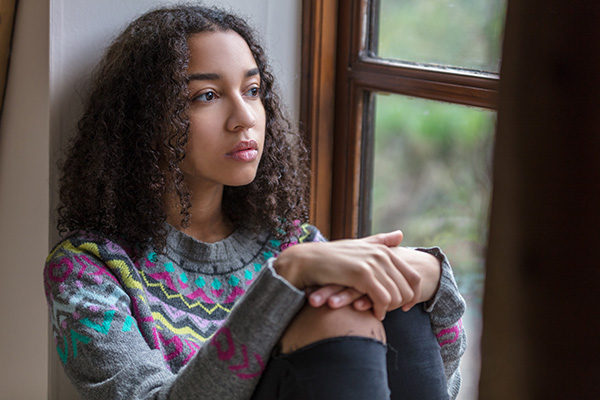 Spurred by a pressing need for comprehensive mental health services for New Jersey's young people, Rutgers University alumna Marlene Brandt has committed $30 million to the university, launching an initiative leveraging Rutgers' deep resources in the field.
The Rutgers Initiative for Youth Behavioral Health and Well-Being will provide comprehensive mental health care and support to young people – including youth in underserved and underrepresented communities – who have behavioral health disorders, and it will foster innovation, research and learning in the field.
"The university community is deeply grateful for this extraordinary gift," said Rutgers President Robert Barchi. "This initiative will have a profound impact on mental health care for New Jersey's youth. Bringing together so many of Rutgers' strengths in this way puts the university in a position of national leadership in an area that truly deserves our best efforts."
The generous commitment by Brandt RC'80 is among the largest gifts in Rutgers' history. It will seed the construction of a new Treatment Center and Residence, and will help spur additional philanthropy supporting the Rutgers Initiative for Youth Behavioral Health and Well-Being. The university will seek to raise an additional $20 million to fund the initiative, to be used to complete the construction of the new center and residence, and to integrate a broad range of research, teaching, clinical and other resources, including the university's alignment with RWJBarnabas Health. Additional funding priorities include endowed faculty chairs, student support, research and training.
"There is an increasing awareness and acceptance of the treatment of mental health issues," said Brandt. "Now is the optimal time to establish a facility that will harness the knowledge and skills of professionals who can address the needs of this particularly vulnerable segment of our population. I envision my partnership with Rutgers as a forefront solution to treat adolescents and young adults with behavioral health challenges."
The initiative will have two primary components: a new Institute for Social Emotional Wellness at the Graduate School of Applied and Professional Psychology and a new Treatment Center and Residence, led by University Behavioral Health Care, which will be built on Rutgers University–New Brunswick's George H. Cook campus. The Treatment Center and Institute will employ a comprehensive interdisciplinary approach, combining a variety of resources within the departments of psychiatry at Rutgers' two medical schools and other Rutgers professional and graduate schools, research labs, and clinical service and care at Rutgers–New Brunswick, Rutgers Biomedical and Health Sciences and Rutgers University–Newark.
Currently, no facility in New Jersey offers inpatient mental health treatment specifically for adolescents and young adults and backed by the resources of an academic-medical organization. New Jersey families needing such care must resort to out-of-state, sometimes distant programs, and they often find inadequate resources for continued outpatient care after their children return home. The inpatient and outpatient centers will treat young people primarily from New Jersey and the Philadelphia and New York City metropolitan areas.
"The new treatment centers will transform youth mental health care and research in New Jersey and serve as a gold standard of care nationwide for young adults," said Brian Strom, chancellor, Rutgers Biomedical and Health Sciences. "By providing essential support for young people confronting anxiety, depression and other mental health disorders, appropriate behavioral health care can help adolescents live fully and build meaningful lives."
"One in five adolescents has had or will have a serious mental health disorder," said Frank Ghinassi, president and CEO, University Behavioral Health Care, "and only about a quarter of them receive treatment. The new center will be a breakthrough in providing services – some of them not readily accessible in the past – to young people in our region."
Operated by University Behavioral Health Care and drawing on the resources of a major research university and one of the largest university hospital systems in the country, the Treatment Center and Residence will diagnose and treat young people for a wide variety of mood and anxiety disorders, including anxiety, depression, trauma, bipolar disorder and eating disorders.
"A continuum of care following residential treatment is critical to maintaining the progress made during a client's stay," said Francine Conway, dean, Graduate School of Applied and Professional Psychology. "Rutgers is uniquely positioned to provide comprehensive, quality care for clients and their families once the residential stay is over, and will draw on its extensive resources to ensure this continuum of care."
The Treatment Center and Residence will occupy two new buildings that provide residences and clinical treatment for up to 16 self-pay patients, as well as outpatient services. The residential component will be available for individuals who want to design, in consultation with their physician and treatment team, around-the-clock treatment and an array of supports not subject to typical insurance plan limitations. Outpatient options include the full range of diagnostic services, individual and group therapy, intensive outpatient programming and psychiatrist-delivered medication management, and will accept the full range of private and public insurance coverages.
In addition to providing treatment, the center's multidisciplinary team of practitioners will research best practices in mental health and developmental disorders, improving access to treatment by developing a network of community partnerships and interdisciplinary collaborations that provide services and advocacy for children and families. Research faculty and clinicians from the Institute for Social Emotional Wellness will partner with the clinical staff at the Treatment Center and Residence to care for patients, develop new treatments and train the next generation of mental health providers in integrated academic, research and clinical settings.