Bonnie McCay studies economic, biological and human aspects of marine fisheries and coastal communities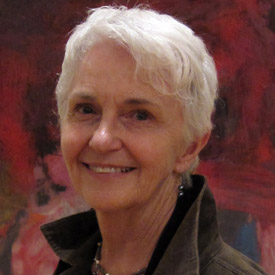 NEW BRUNSWICK, N.J.
–
A Rutgers University human ecology professor has been elected to membership in the
National Academy of Sciences
, one of the highest honors an American scientist or engineer can achieve.
Bonnie J. McCay, a Board of Governors Distinguished Service Professor in the Department of Human Ecology in the School of Environmental and Biological Sciences, was among 83 new members elected this year in recognition of their distinguished and continuing achievements in original research.
McCay has been recognized for her work which focuses on the human dimensions of marine resources. Her research provides a better understanding of the conditions needed for sustainable marine fisheries around the world as well as the importance of the interdisciplinary involvement of ecology and community with the social institutions of science, law and property.  She has conducted field research in Newfoundland and Nova Scotia, Canada; the Middle Atlantic region of the United States; and in Baja California, Mexico.
"I feel astonished and humbled," said McCay, considered an expert on the economic, biological and human aspects of the fishing industry. "This is important because of the recognition it gives to the value of interdisciplinary research on environmental matters involving social as well as natural sciences."
McCay, who earned a doctorate in anthropology from Columbia University and has been teaching at Rutgers for 38 years, is internationally renowned for her work to further the sustainable management of coastal fisheries by collaborating with scientists from the United States as well as a broad range of Mexican institutions, agencies and individuals connected with the fishing industry in Mexico.
"With this honor, Dr. McCay joins a very select group of individuals who represent the very best scientists in the country," said William K. Hallman, professor and chair of the Department of Human Ecology. "It also affirms the important role that social science and research on human behavior must necessarily play in creating effective environmental and natural resources policies."
The National Academy of Sciences is a private organization of scientists and engineers dedicated to the furtherance of science and its use for the general welfare.  It was established in 1863 by a congressional act of incorporation signed by Abraham Lincoln that calls on the Academy to act as an official adviser to the federal government, upon request, in any matter of science and technology.
Media Contact: Robin Lally
732-932-7084, ext. 652