Her work dramatizes the human stakes and institutional challenges of an epidemic that will shape the future of global health
Julie Livingston, a professor of history at Rutgers University, has been named a MacArthur Fellow by the James D. and Catherine T. MacArthur Foundation. The five-year fellowship, popularly known as a "genius grant," comes with a $625,000 unrestricted stipend.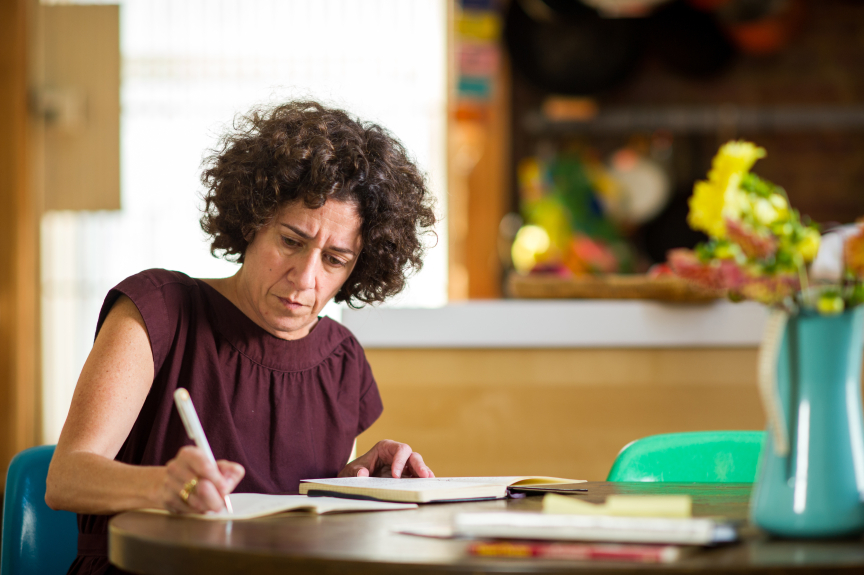 Livingston specializes in African history and in the history of public health. In her most recent book, Improvising Medicine: An African Oncology Ward in an Emerging Cancer Epidemic (Duke University Press, 2012), she describes the struggles of patients, families and hospital staff in a cancer ward in Botswana to come to terms with the disease – and its practical and moral implications – in an environment of limited resources.
"I am thrilled and honored, and totally surprised to be recognized in this way by the MacArthur Foundation," Livingston said.
The MacArthur Foundation awards fellowships to talented individuals in a variety of fields who have shown exceptional originality in and dedication to their creative pursuits. The stipend has no conditions; recipients may use the money as they see fit. Nominated anonymously by leaders in their respective fields and never notified of their candidacy, the recipients learn of their selection only when they receive a call from the MacArthur Foundation just before the public announcement. 
In Livingston's case, several calls came while she was attending a conference at the University of Witwatersrand in Johannesburg, South Africa. She didn't recognize the number and didn't answer the calls until she was heading home from the airport in New York. "I screamed out loud in the taxi," she said.
"I'm particularly happy to hear about the MacArthur Fellowship going to Julie Livingston," said Rutgers President Robert Barchi. "She is an innovative and original historian who writes with great passion and empathy about medicine as it affects ordinary people. As the new Rutgers seeks to help the nation address its health care needs, we need people with Julie's understanding of medicine, ethnology and history, and her empathy for the people she writes about."
Livingston is a historian trained in public health and anthropology. In Botswana she saw people suffering from untreated cancer – that is, "cancer without oncology."  In researching Improvising Medicine she spent a sabbatical year and three summers observing and listening at Princess Marina Hospital in Gaborone, the capital of Botswana. Sometimes she was a fly on the wall, taking notes as patients battled cancer and as their doctors, nurses, friends and relatives struggled to care for them. She also listened to people's stories, ran errands to the pharmacy, chauffeured patients and their relatives around the city, translated doctors' pronouncements from English to Setswana and patients' questions from Setswana to English.
She came away from the experience convinced that cancer patients face the same challenges in Botswana and the developed West. But she concluded that those in the West could learn something from cancer patients, their families and doctors in Botswana.
"We in the global North look at Africa and, where health care is concerned, we say, 'We will go there and help them,'" Livingston says. "But if we look closely at a place like Botswana, we might learn something about cost, equity of care, death and existential angst. I want to break up the idea that Africa is so different and only an object of our pity or our salvation complex. I just don't see it that way."