Rutgers Graduate School of Education Receives Grant from National Endowment for the Arts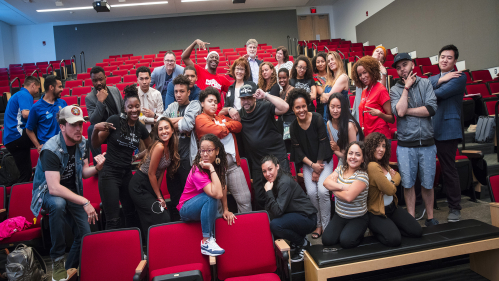 Hip Hop Youth Research and Activism Conference Gains Support
The National Endowment for the Arts (NEA) has awarded Rutgers–New Brunswick Graduate School of Education a grant to expand its Hip Hop Youth Research and Activism Conference that brings high school and college students together in a program blending art, activism and social justice.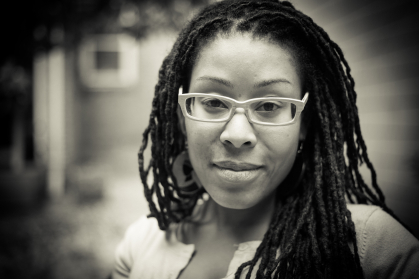 The research project studies how the youth work together to design the conference as an educational space for youth artist-activists," said Lauren Leigh Kelly, an assistant professor of Urban Teacher Education. "Examining youth design is critical as engaging in design is a form of activism and of what scholar Robin D.G. Kelley refers to as 'freedom dreaming,' reflecting the combination of agency and imagination in the process of reshaping the world to be free of oppression and injustice."
The $60,000 grant, which will fund travel and accommodations for the participants and mentors as well as research activities and project management, is one of 18 Research Grants in the Arts in Support of Examining How Youth Design and Enact Their Social, Educational, and Civic Futures Through Arts, Activism, and Popular Culture projects funded in this fiscal year.
"As demonstrated by the GSE's project and the other 17 awardees, the arts can be a source of resilience, well-being, social connectedness and experiential learning," said Sunil Iyengar, NEA's director of Research and Analysis. "These skills and attributes have become increasingly sought-after in our challenging times."
The project will examine the collaborative design processes of the youth leaders of the Hip Hop Youth Research and Activism Conference, which is led by youth of color between ages 14 and 21. It will bring together students from diverse cultural and geographic backgrounds for a series of student-led workshops and discussions focused on art, community-building, youth culture and advocacy for marginalized populations.
"The current momentum of widespread BIPOC (biracial, indigenous, people of color) art, activism and social imagination to investigate the role of youth art, culture and activism in challenging structural oppression and enacting social transformation," said GSE Dean Wanda J. Blanchett. "We are delighted that this project will continue to advance the Graduate School of Education's mission, while also encouraging and expanding marginalized youth participation in the arts."
The GSE is committed to advancing excellence and equity in education, and for the last 99 years has been a national leader in preparing educators and researchers who create effective and equitable learning opportunities for diverse learners, Blanchett said.
"This project adds to existing scholarship on youth critical literacies by investigating the role of hip hop-based arts education in facilitating youth community-building, agency and activism as well as how youth artist-activists develop collective imaginings of their social futures through leadership and participation in this community," Kelly said. 
For more information about research on the arts and its impact on and value to U.S. communities, visit arts.gov/impact/research. Read the NEA's news release at arts.gov/news.