Rutgers Deep Sea IMAX Film Will Plunge into New Countries
After eight years of success IMAX film Volcanoes of the Deep will be shown in Indonesia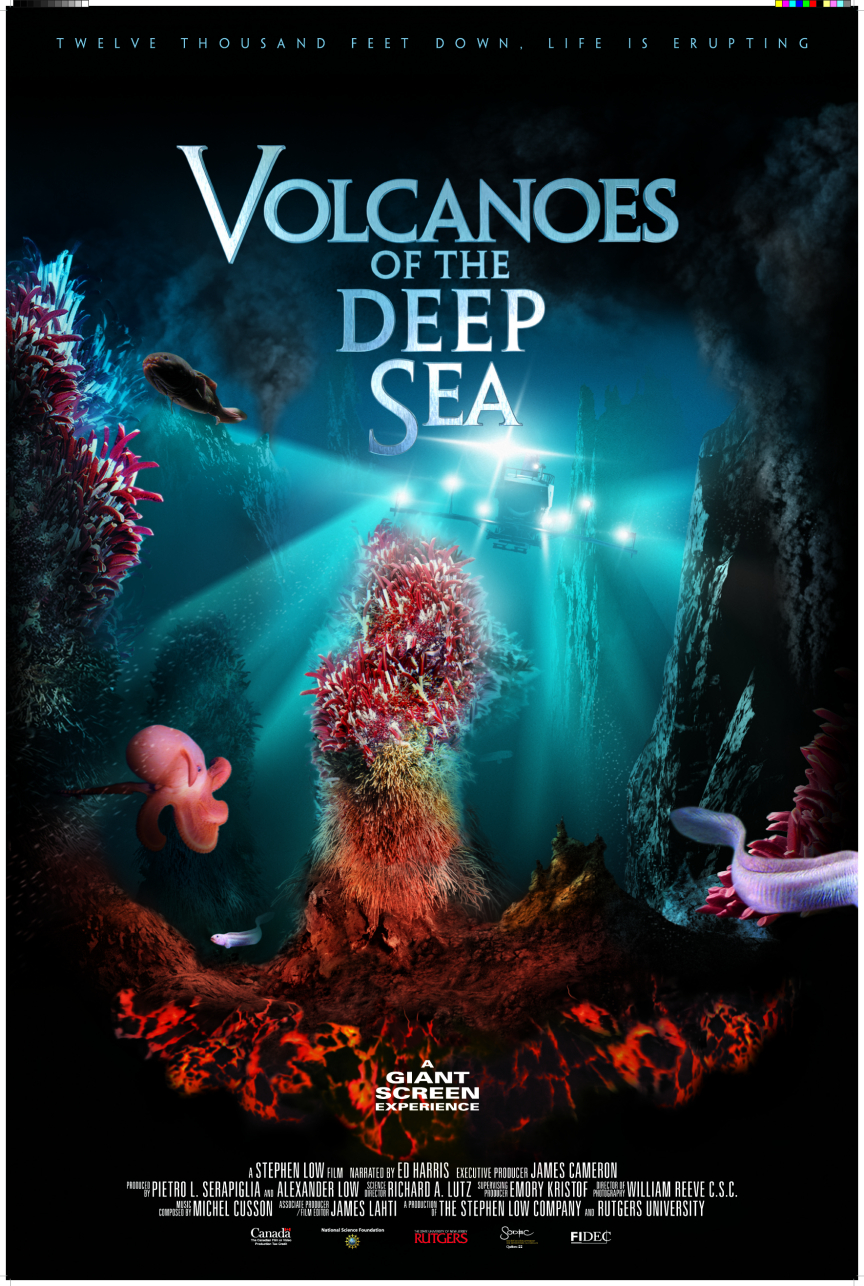 When Volcanoes of the Deep Sea, an IMAX film co-produced by Rutgers, debuted in 2003, the film's science director, Richard A. Lutz, boldly predicted the film would draw 20 to 30 million viewers.
Twelve years later, Volcanoes of the Deep Sea has attracted over 200 million viewers and is still going strong. The next stop is Indonesia with an estimated additional one million viewers over the next few years at the largest-capacity IMAX theatre in the world. And every time the film is presented, viewers gaze during the opening credits upon a huge red logo of Rutgers that fills the screen for seven seconds.
"What wonderful international exposure for the path-finding, deep-sea research in which Rutgers has been involved over the past three decades," Lutz says.
The giant-screen film depicts the bizarre world of deep-sea volcanoes found miles under the Atlantic and Pacific oceans, a world brought to life through the work of Lutz, a professor in the Department of Marine and Coastal Sciences, and his former colleague, Peter Rona, a marine sciences professor who passed away in 2014.
Lutz and Rona were able to finance 22 dives over a period of three years in making the film through funding they secured from the National Science Foundation, the National Oceanic and Atmospheric Administration, private institutions and Rutgers. What they present is a "hissing, gushing world of sulfurous, watery smoke, brutal temperature extremes, crushing pressures and species of strange animals that defy conventional wisdom," according to the University's 2003 press release trumpeting the launch of the production.
The film's credits include James Cameron of Titanic fame, who served as executive producer; narrator Ed Harris, who starred in Apollo 13; and director Stephen Low, a veteran of IMAX productions.  It is during the opening credits that the large, red Rutgers logo takes its bow on screen.
Volcanoes of the Deep Sea is heading to the Keong Emas IMAX Theatre in Jakarta, Indonesia, for a run of at least a year starting June 15.
"We brought Hollywood lighting and camera technology to the deep-sea floor to clearly illuminate for the first time the spectacular hot springs and their strange ecosystems for the public to see, from school children to the delegates to the United Nations Convention on the Law of the Sea," Rona said of the movie.
The deep-sea world explored in the film has no sunlight to support life. Water temperatures vary wildly from freezing to 750 degrees F. Gases emitted from the underwater volcanoes would kill land-dwelling creatures and the water pressure would instantly flatten a human. Yet previously unknown animal communities thrive on food chains supported by volcanic heat and chemicals emanating from deep beneath the ocean floor.
---
For more information, contact Rick Remington at remingr@ucm.rutgers.edu