Rutgers Breaks Ground on Center for Adult Autism Services' New Facility
The center offers adults with autism spectrum disorder a unique support program to help them live independent and fulfilling lives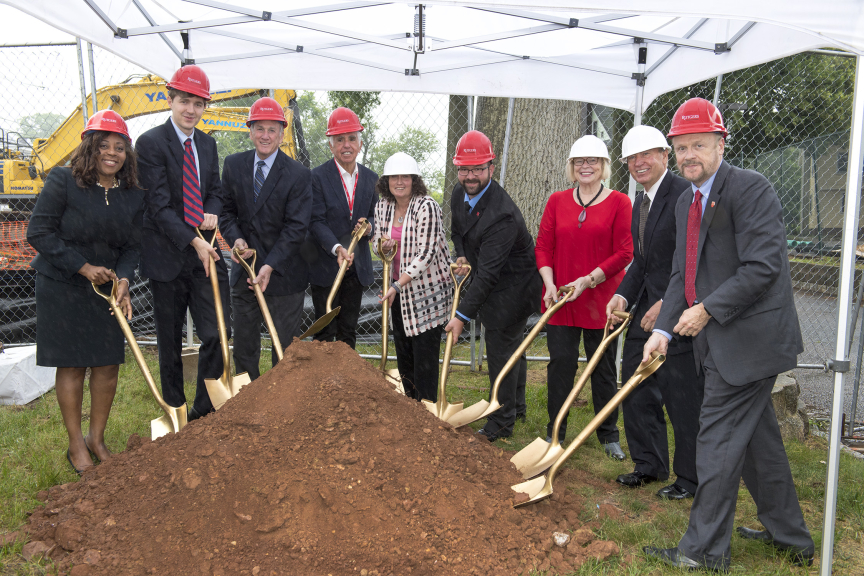 Rutgers University broke ground yesterday on the new state-of-the-art facility that will house the Rutgers Center for Adult Autism Services (RCAAS), which provides employment, vocational training and other services to individuals with autism.
The center, located on the Douglass Campus of Rutgers University-New Brunswick, is the first of its kind at a higher education institution in the United States. The new building, expected to open in 2020, will allow the center to more than double its capacity from 12 to 30 participants.  The project, estimated to cost $9.5 million, is financed by philanthropic funds.
"This center will have a lasting impact on the lives of adults with autism in New Jersey and across the country," Rutgers President Robert L. Barchi said at the groundbreaking event.
RCAAS, established in 2016, serves adults with autism by providing meaningful, paid employment and integration into the Rutgers community. The new facility will include vocational and life skills teaching areas, high-tech meeting rooms and amenities intended to provide a welcoming environment for program participants and other members of the surrounding community, including Rutgers students, faculty and staff.
Mel Karmazin, the former CEO of Sirius XM Radio, was a key leader in fundraising for the project along with his daughter Dina Karmazin Elkins, executive director of the Mel Karmazin Foundation. Dina Karmazin's son, Hunter, was diagnosed with autism at age 2, and the Karmazin Foundation has been active in autism causes.
"What would be a better place to house a center that would create jobs for adults on the spectrum than a college campus?" Mel Karmazin said at the groundbreaking.
"At Rutgers, there are so many benefits for these participants, including transportation and food services. Graduate students in psychiatry can benefit in having the adults on campus, and the adults benefit from the graduate students available for their needs," Karmazin said.
"While we wish that there were other places like this, we are hopeful that we will be able to demonstrate how beneficial this program is so that it can serve as a model. There are far too many adults out there that are on the spectrum for us not to do everything we can do to create more jobs and opportunities for them," Karmazin added.
Current participants work five days a week in paid, on-campus jobs in areas such as food service, horticulture maintenance, the Rutgers Golf Course and document and records management. Participants also benefit from individualized services to help them succeed on the job and maintain their independence in the community.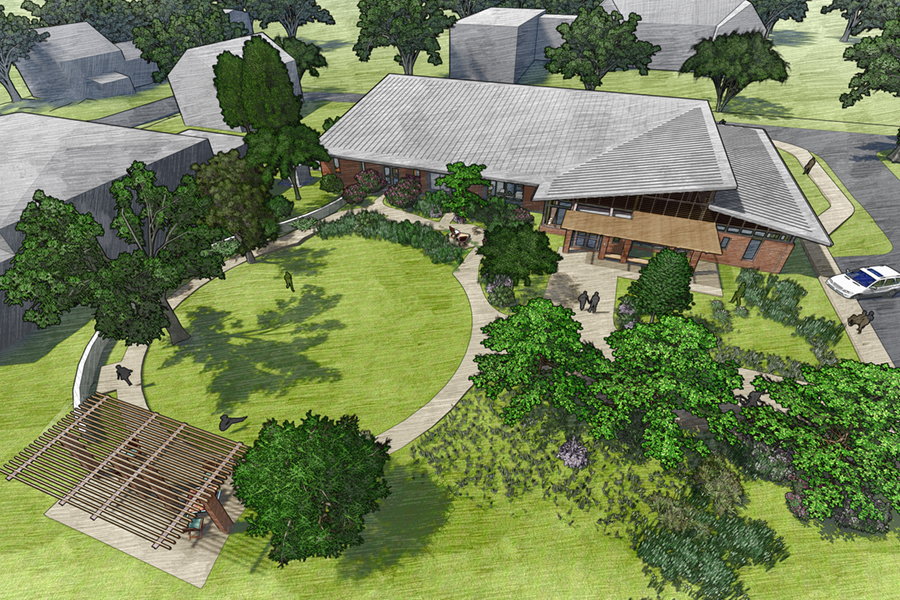 The new building, expected to open in 2020, will allow the center to more than double its capacity from 12 to 30 participants.
---
Zach Sanborn, a program participant who works in the university's mail services office, talked about his experience at the center.
"Every workday, I do a self-evaluation which has given me the ability to see improvements and has provided structure in my life,'' he said.  
"The spectrum is so large, and the center does a good job of working with all of us individually and our specific needs,'' Sanborn said. "We are so lucky to have it in New Jersey. I am hoping one day I can move beyond the center and become an advocate. Just like the center and its leaders, I want everyone on the spectrum to have the opportunity to succeed."
Graduate School of Applied and Professional Psychology (GSAPP) Dean Francine Conway said the center, "presents a model of what adults with autism can accomplish."
"At GSAPP, our centers and the families involved are moving forward in the right direction. Today is just the beginning," she said.
Christopher Manente, executive director of the center, said, "The RCAAS exists to stand for those adults on the spectrum who are not always able to stand up for themselves, and whenever possible it also exists to amplify the voices of those who can."
"Today, I call on all of you to stand with us in opposition to the lack of awareness and the general indifference that the rest of the world continues to show in response to the crisis impacting adults with autism and their families. Today, I ask that all of you help us change the world," he said.
Autism and autism spectrum disorder are among the fastest-growing developmental disabilities in the United States. Rutgers-New Brunswick's Graduate School of Applied and Professional Psychology created the center to address the well-documented shortage of quality services that help adults with autism lead meaningful and productive lives, and to conduct research that can inform the development of other programs for adults with autism.
Rutgers-New Brunswick is a leader in autism research facilities. RUCDR Infinite Biologics, containing the world's largest collection of autism biomaterials, and the Douglass Developmental Disabilities Center, which includes an on-campus K-12 day school for children with autism from across New Jersey, are among many research and educational programs for autism at the university.