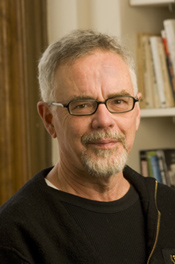 The Royal Swedish Academy of Sciences announced that it will award the 2007 Crafoord Prize in biosciences to Robert Trivers, professor of anthropology and biological sciences in New Brunswick.
The Crafoord Prize promotes international basic research in disciplines that complement those for which the Nobel Prizes are awarded. These include astronomy and mathematics, geosciences, biosciences (with a particular emphasis on ecology), and rheumatoid arthritis. In contrast, the science Nobel Prizes focus specifically on chemistry, physics, and medicine.
The Crafoord Prize award is $500,000. Trivers will receive his prize from the Queen of Sweden during ceremonies on April 26. These ceremonies will also commemorate the 25th anniversary of the Crafoord Prize, one of the world's largest scientific prizes.
The Academy cited Trivers "for his fundamental analysis of social evolution, conflict and cooperation." The announcement elaborates: "Robert Trivers is one of the small group of pioneering scientists who began to ponder on the social behaviour patterns of animals and how they might have arisen through evolution. Between 1971 and 1976, he launched five ideas that have been of the greatest importance for the development of sociobiology. They have inspired many behavioural ecologists, who have to a large extent confirmed Trivers's ideas. ... [He] has laid the theoretical foundations for research on the evolution of social behavioural patterns in animals, a field that is known today as sociobiology and which is a part of the larger field of behavioural ecology."