As Rutgers' substance abuse helpline enters its second year, it counts its success one call at a time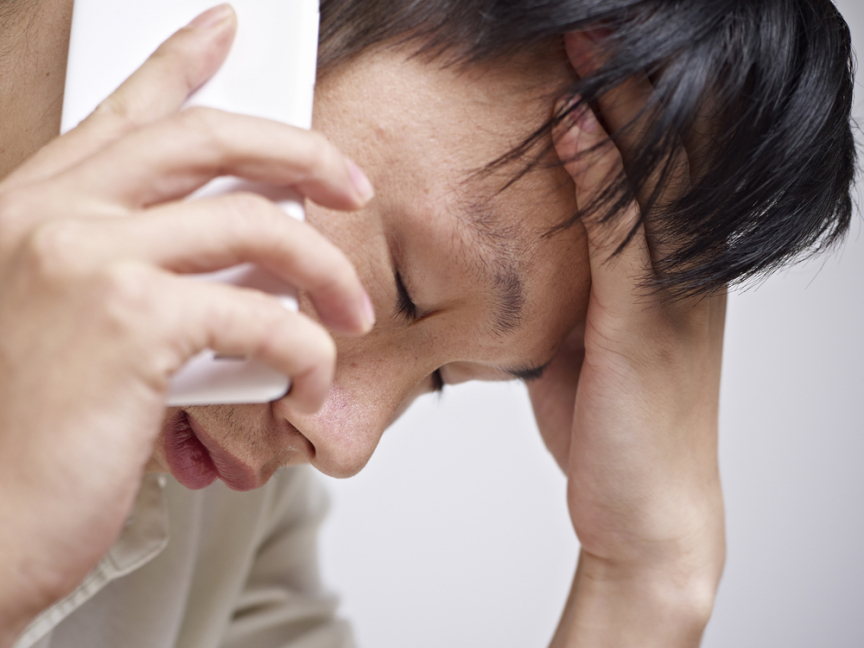 Finding help for substance abuse used to be much more difficult for New Jersey residents. But things changed dramatically one year ago.
Since its launch on July 1, 2015, the state's 24/7 substance abuse helpline – known as the Interim Managing Entity (844-276-2777) – has received more than 53,000 calls from addicts seeking treatment. Some have been referred immediately to a local hospital emergency room.
Operated by Rutgers' University Behavioral Health Care (UBHC) with funding by the state Division of Mental Health and Addiction Services and the federal Centers for Medicaid and Medicare Services, the helpline provides a streamlined solution to those seeking treatment for substance abuse.
"The line's mission is to be a central point of access: People make one call, are assessed and then connected to the appropriate facility for the care they need," says Manuel Guantez, UBHC vice president of outpatient and addiction services. "To our knowledge, New Jersey is the only state providing this service."
Substance abuse continues to be a growing concern. According to the Division of Mental Health and Addiction Services' report Opioid Epidemic – State of New Jersey, 2015, in 2014 the state recorded 65,553 treatment admissions, with nearly half documenting heroin as the primary drug.
Before the helpline was established, finding treatment was complicated. People had to research facilities and make repeated phone calls in the hope of finding an open treatment slot. Too often, they simply gave up.
"By the time someone decides to call for treatment, they are usually significantly along in the progression of the disease of addiction and at a point of distress," Guantez says. "Addiction is a disease in which the motivation for care can shift erratically, so when people call for help, the window of opportunity is narrow. You can quickly lose them."
Helpline calls are answered on average within 20 seconds by a professional trained to manage and assess level of care needs, and callers are never placed on hold. After the caller is assessed, the helpline staff member searches a database that shows real-time availabilities in detox and residential and outpatient treatment centers closest to where the caller lives. Whenever possible, the IME access center staff member remains on the line until the caller is transferred to an appropriate facility.
If space is not available at a residential facility, the care coordinator continues to act as the liaison between facilities and the caller until a placement is made, typically within a few days.
"Continuity of care is important with substance abuse treatment," Guantez says. "If we refer someone to a residential detox center, we follow up with the provider within three days to ensure and assist in the person continuing on to the next level of care."
Heather Carns is one caller who credits the line with saving her life last December. "I was literally drinking myself to death and losing hope," says the 36-year-old Medford resident, who tried contacting several facilities before a friend gave her the helpline number.
"The week I called the helpline, I was in the ER three times," says Carns, who was under the influence when she called. "The line brought me to the lifeboat that saved me. I was in residential treatment by the weekend. Today, I am a testament that recovery is possible."
Carns notes that making the call to the helpline can mean the difference between life and death. As of the most recent statistics from late March, 108 callers were referred directly to a local emergency room and the police or emergency management services were dispatched to intervene 36 times.
They have received repeat callers. "Addiction is a chronic disease and relapse is part of the process," Guantez says. "People may need to be in treatment a few times."
About 22 percent of the callers are family members seeking help for a loved one. When a family member calls, the call center staff asks to speak to the person directly for a screening. If that is not possible, the counselor educates the family on other resources they can use for support, such as the New Jersey Mental Health Association's number for heroin and opiate addiction (855-652-3737) or to the support groups Al-Anon and Nar-Anon, which assist family and friends of those who misuse substances.
It's important that callers know they are not alone, especially when they are awaiting placement at a facility, Guantez says. "When we follow up, I often hear, 'Wow, someone called me back. I have never had that happen before. I was going to use again,'" he says. "This is a disease with a lot of stigma and the fact that there is a place people can call instills hope in a way that we have not had before."
 
---
For more information, contact Patti Verbanas at 848-932-0551 or verbanpa@ucm.rutgers.edu