Paul Robeson: Renaissance Man Fought Injustice
Scholar, athlete was renowned international entertainer and human rights advocate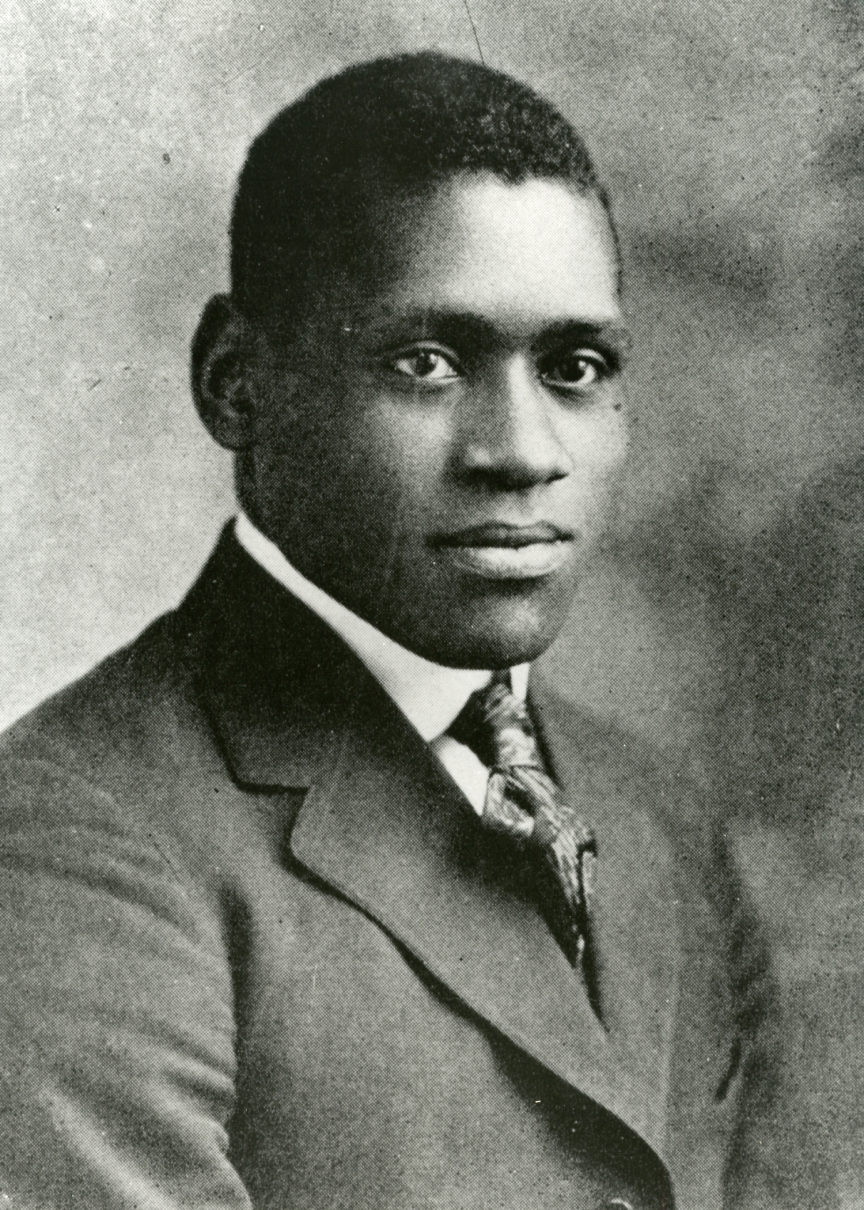 'I am not being tried for whether I am a Communist. I am being tried for fighting for the rights of my people, who are still second-class citizens in this United States of America.'

 

– Paul Robeson before the House Un-American Activities Committee, June 12, 1956

It would have been easier for Paul Robeson to denounce the Communist party.
Throughout the late 1940s and well into the 1950s, the internationally renowned singer was branded a Communist sympathizer, a "Red" during the height of the Cold War. His concerts in the U.S. were canceled; record companies dropped him; and the government revoked his passport, denying him the ability to perform abroad.
By the time Robeson, a 1919 Rutgers graduate and distinguished student, was summoned to appear before the House Un-American Activities Committee in June 1956, he had already lost his reputation, his livelihood, and much of his income. 
Yet, he refused to back down and say if he was a member of the Communist party.
"It was the principle," said Junius Williams, founding director of the Abbott Leadership Institute at Rutgers University-Newark, which teaches parents, students, and the community to advocate for a quality education at Newark schools. "He felt his rights were being violated; he had the Constitutional right of free association."
Not only did Robeson refuse to say whether he was a member of the Communist party, but he also admonished the committee for running a witch hunt.
"I am not being tried for whether I am a Communist," he told the House Un-American Activities Committee on June 12, 1956. "I am being tried for fighting for the rights of my people, who are still second-class citizens in this United States of America."
Robeson went on to boldly declare to the committee members: "You are the non-patriots, and you are the un-Americans, and you ought to be ashamed of yourselves."
A decade earlier, Robeson was one of the most revered figures of the time, selling out concert halls and theaters. If you try to compare a famous contemporary to Robeson, you won't be able to find one, says Edward Ramsamy, chair of the Department of Africana Studies in the School of Arts and Sciences at Rutgers University-New Brunswick.
"There are people who have elements of him, in terms of his activism and in terms of his internationalism," Ramsamy says, "but in terms of the breadth and scope of his work and his courageous activism, I think he's unparalleled."
Robeson not only stood up for the injustices that African Americans faced, but also was able to empathize and connect with other people's struggles, Ramsamy says. He funded Jews escaping Nazi Germany, spoke out against the fascists in the Spanish Civil War, campaigned against colonialism in African countries, and stood with laborers in the United States.
"He identified with the most important issues of freedom and social justice of his time, and he practiced what he preached," says Norman Markowitz, an associate professor of history in the School of Arts and Sciences. "His commitment to the major revolutionary movements of modern history – the movements against racism, colonialism, militarism, and the worst abuses of capitalism – made him revolutionary."
Robeson, son of a former slave, was born in Princeton in 1898, just two years after the U.S. Supreme Court upheld racial segregation in Plessy v. Ferguson. Robeson grew up during a period of overt racism, but went on to achieve much success at every level of his life.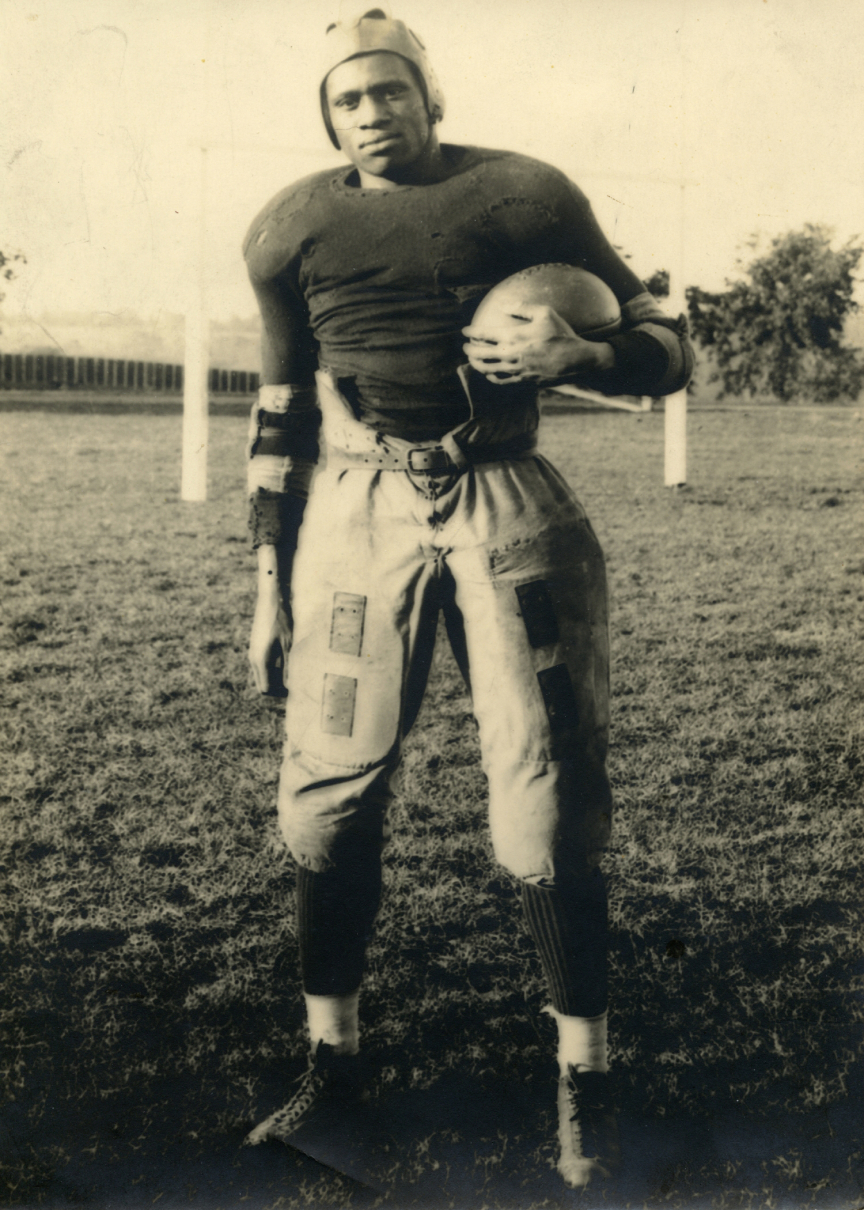 He attended Rutgers in New Brunswick on a full scholarship, becoming the university's third black student and its first black football player. He endured discrimination not only from opposing teams – some refused to take the field with Robeson –but also from his own teammates. He was one of the first African Americans to be named a college football All-American. He also earned more than a dozen varsity letters from four sports. Robeson was a member of Phi Beta Kappa and Rutgers honor society, Cap and Skull.
After Rutgers he went to Columbia Law School, where he earned his law degree. He left the profession after a white secretary at a New York law firm refused to take dictation from him.
On the advice of his wife, Eslanda, he pursued acting, initially performing at local theaters before landing the lead in 1924 in Eugene O'Neill's All God's Chillun Got Wings. His career took off from there. He played Othello on stage and sang "Ol' Man River" on screen in Showboat.
"We frequently throw out the phrase 'Renaissance man' and it's overused, but I think Paul Robeson was the quintessential Renaissance man," Ramsamy says. "Here is someone who has made marked contributions in the scholarly world, the athletic world, the political world – both domestic and international. His achievements are truly remarkable."
He and his family eventually moved to England, which began a transformative time for him, Ramsamy says. There, he met African nationalist leaders and began to link the black experience in America with the emerging African struggles for nationalism. He also connected with the English working class and spoke out against fascism. Robeson criticized how blacks were portrayed by Hollywood. His fame allowed him to travel the world, including the Soviet Union, where he didn't experience the bigotry he did at home.
"In Russia, I felt for the first time like a full human being," Robeson told the House Un-American Activities Committee. "No color prejudice like in Mississippi, no color prejudice in Washington. It was the first time I felt like a human being, where I did not feel the pressure of color as I feel in this committee today."
"Why do you not stay in Russia?" Gordon Scherer, House Un-American Activities Committee member, asked Robeson.
"Because my father was a slave, and my people died to build this country, and I'm going to stay here and have a part of it just like you," Robeson replied to Scherer. "And no fascist-minded people will drive me from it."
Although Robeson is arguably Rutgers' most famous alumnus, he is less well known beyond the university. Forty years after his death, Robeson is being remembered in various ways. Steve McQueen, who directed best-picture Oscar winner 12 Years a Slave, announced in 2014 that he's planning a movie on Robeson's life.
Locally, Ramsamy has launched the Paul Robeson Distinguished Lecture series. Additionally, the Class of 1971 has proposed a design and is raising funds to build the Paul Robeson Plaza, expected to be located near Voorhees Mall on the College Avenue Campus. The goal is to unveil the tribute on June 10, 2019, on the 100th anniversary of Robeson's oration at graduation, according to organizer Jim Savage, who chairs the Class of 1971 45th Milestone Campaign Committee. And in 2016, Rutgers University-New Brunswick launched the Paul Robeson Leadership Institute, a four-year program designed to recruit and support first-generation and low-income college-bound students.
"He was a powerful black man," says Williams. "He had pride in himself and was a student of history and politics. He knew he had to speak out against injustices in the U.S. and other places. He believed in change that would affect the status quo and how people of color were treated in the U.S. … He was a role model not just for black people but for white people."  
Read about more Rutgers Revolutionaries
---
For media inquiries, contact Roya Rafei at roya.rafei@ucm.rutgers.edu or 848-932-7084.