A Passion for Helping Others Through Medicine, Mentorship
Lauryn Adams, of Scotch Plains, graduates from Rutgers Robert Wood Johnson Medical School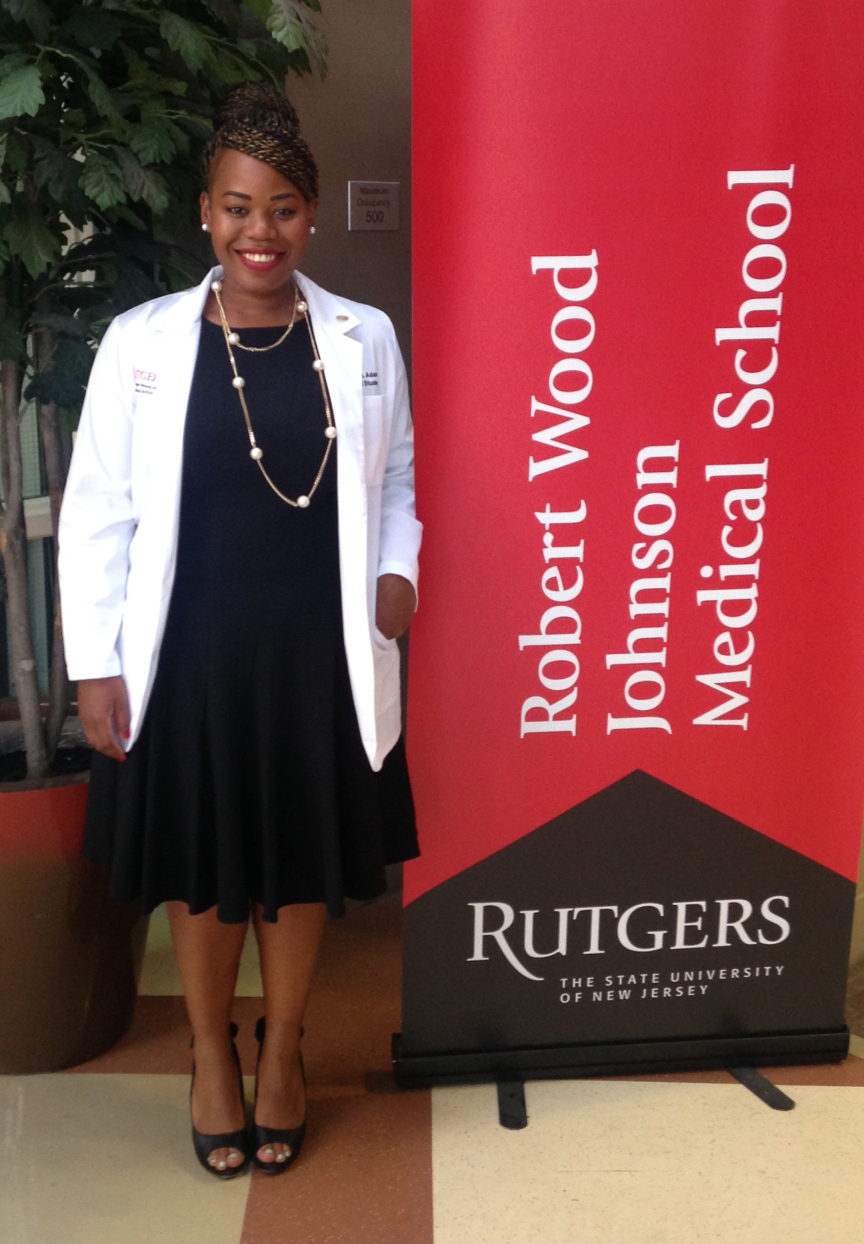 Throughout much of Lauryn Adams's life, people tried to convince her that she would never become a doctor.
This spring, as a graduate of Rutgers Robert Wood Johnson Medical School (RWJMS), she will prove them wrong. She worked along the way to encourage other young women of color to pursue their dreams of a career in medicine.
"I knew since I was 5 years old that I wanted to be a doctor but saw very few doctors who were women of color," Adams said. "People would say, 'Wow, that's hard. You should do something else. When I was an undergrad, an administrator even said, 'You're probably not going to get into med school. You should have a plan B.'"
But the Scotch Plains native was undeterred. She graduated from George Washington University with a degree in exercise science, then worked as a clinical research study assistant at Memorial Sloan Kettering Cancer Center. She earned a master's degree in public health at Harvard University while on a gap year between her third and fourth years at RWJMS.
Her passion for helping other young people realize their potential led Adams to volunteer with the RWJMS Homeless and Indigent Population Health Outreach Project (HIPHOP) and the Student National Medical Association as a tutor and mentor to high school students.
"Of the students I connected with, one in particular had problems with math. I let her know that I, too, had struggled with math. It was a huge deal for her to see that someone like her had made it to Harvard – and now at Robert Wood Johnson. I wanted to help her and other students see what is possible," Adams said.
While at RWJMS, she also volunteered with Womanspace, Inc., a Mercer County nonprofit that serves individuals and families affected by domestic and sexual violence. At confidential locations where women and children are given a temporary place to live while transitioning away from abusive relationships, she provided guidance on nutrition, good sleep habits and other aspects of healthy living. "The main focus was stress management because these women live with a great deal of stress," she said.
Adams also interned with the United Nations Population Fund in an initiative to reduce teen pregnancy, improve access to reproductive health care and lower the rate of obstetric complications in 11 countries. The goal was to gather information about best practices across the various countries, so they can be replicated elsewhere. That work informed Adams's plan to work as an obstetrician-gynecologist. She will conduct her residency at New York-Presbyterian/Weill Cornell Medical Center and plans to pursue a subspecialty in reproductive endocrinology and infertility.
"Service (to others) is, to me, very important. If I have the opportunity and capacity to help people, why shouldn't I?" Adams said.