Nutella Could Soon Be Made with Hazelnuts Developed at Rutgers
The New Jersey Agricultural Experiment Station is breeding a blight-resistant hazelnut tree to address a worldwide shortage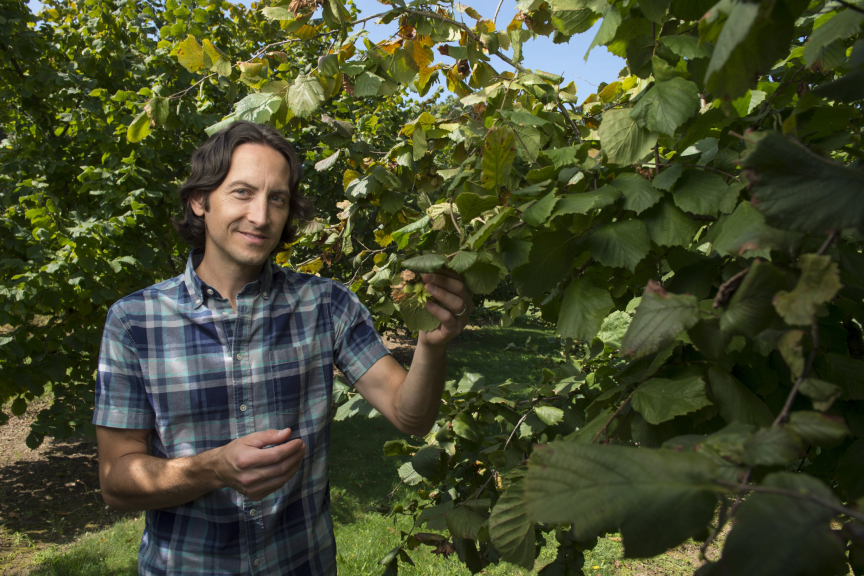 For all those devoted fans of Nutella, the threat of a global hazelnut shortage is disturbing news.
The soaring popularity of the rich cocoa and hazelnut spread has driven up demand for hazelnuts worldwide, exceeding the current supply. But after decades of work, researchers at Rutgers have a solution: They have developed a hazelnut tree that can thrive in New Jersey and throughout the Northeast, greatly expanding the area where hazelnuts can grow.
One of the reasons for the shortage is hazelnuts are cultivated in a very limited area – most sold commercially are grown in Turkey and the Wilmette Valley of Oregon. Until recently, a fungus called Eastern Filbert Blight made it impossible to grow hazelnuts in the Garden State.
Developing a tree that is resistant to the disease provided an ideal focal point for research.
"The demand for hazelnuts is so high that there is no surplus of nuts produced, and that makes companies very nervous,'' said Tom Molnar, a plant biologist who oversees the hazelnut tree breeding program for the Rutgers New Jersey Agricultural Experiment Station.
"We are getting so close to being able to get a new agricultural industry off the ground in New Jersey,'' he said.
After more than two decades of work, Molnar believes his research team has developed a blight-resistant hazelnut tree that can thrive in cooler climates and produce a high-quality nut that will appeal to businesses. He is preparing to distribute the new trees to New Jersey farmers to test their viability starting in 2018.
The hazelnut project at Rutgers predates the popularity of Nutella in the United States, Molnar said. But as sales of the spread started to take off, the nut's popularity put Molnar's research in the spotlight and drew the attention of Nutella's parent company, Ferrero. About a quarter of the world's hazelnut supply – more than 100,000 tons – goes into making Nutella and other Ferrero products each year.
Rutgers' hazelnut breeding program is only one of two in the country. It was launched by C. Reed Funk, a researcher who developed the hardy varieties of turf grass that are used in Yankee Stadium, the National Mall in Washington, D.C., and other high-profile locations. Turfgrass has generated more than $60 million in revenue for Rutgers, and some of that money was used to support the hazelnut breeding project.
Funk focused on hazelnuts because they currently have a limited growing area, are not very labor intensive, require few chemicals and could adapt to conditions in the Northeast. Eastern Filbert Blight was the only barrier.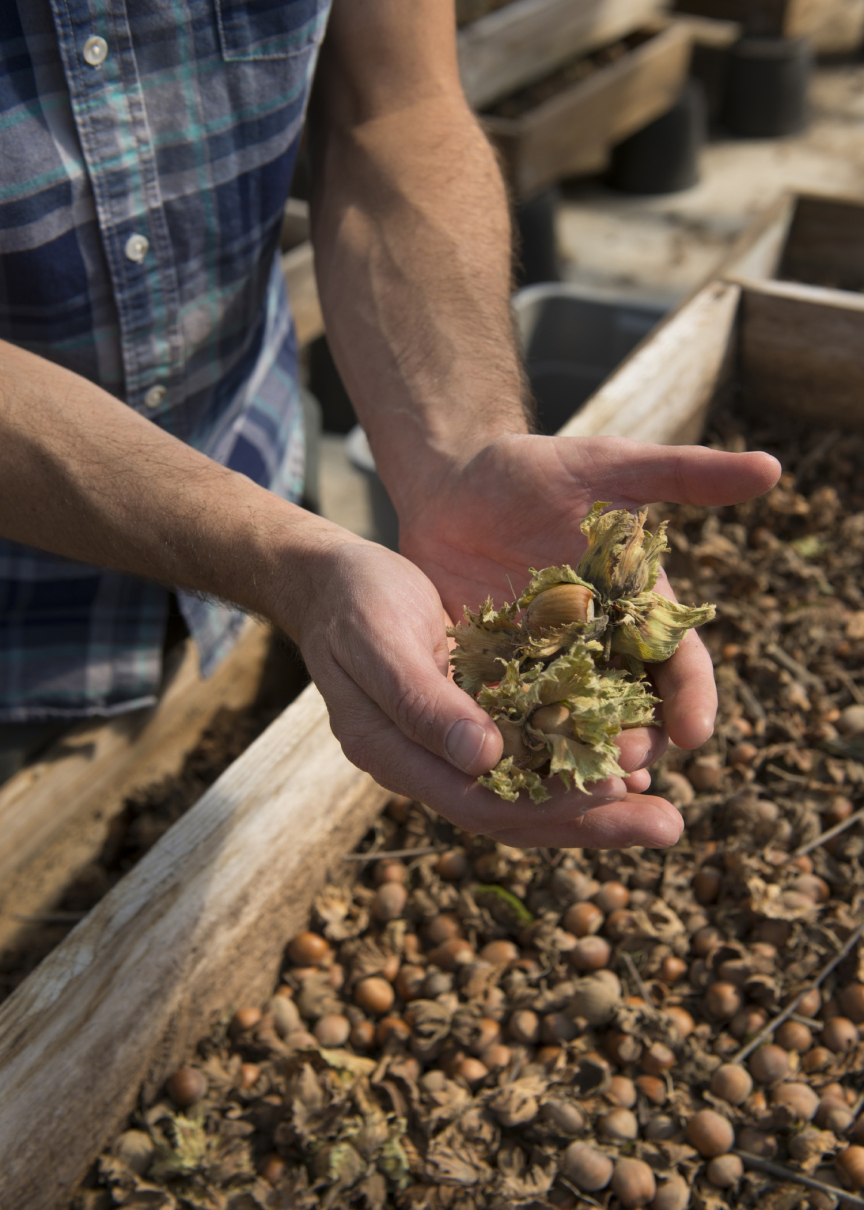 Molnar got involved with the project in its early stages through a summer job and became so interested in the research that he transferred to Rutgers as an undergraduate to continue the work.
"It became clear to us that this was an area where Rutgers could have an impact as a university and make a contribution to agriculture,'' Molnar said. "To be able to bring a new crop to a region doesn't happen very often.''
Molnar continued working on the project as a graduate student at Rutgers. He traveled throughout Eastern Europe, Central Asia and the Crimea collecting seeds in search of a plant that would grow well in a cooler climate and be disease resistant.
A team of researchers grew thousands of trees, crossing plants that grew well in the Garden State with plants from Italy that have the desired nut quality. Rutgers teamed up with Oregon State University, using pollen from its research program to develop the new tree variety.
"This is the first time we have such high confidence in our plants that we are ramping up production to get them out to farmers for trials,'' he said.
Ferrero has been keeping close watch on the project. The company developed a relationship with Molnar in 2008, after they learned about his research through a presentation he gave at a hazelnut conference in Italy. Representatives from the company visit Rutgers research plots twice a year for updates on the work.
"We have been carefully observing the progress of the program managed by Professor Molnar and we strongly believe in his plans and results," said Michele Pisetta, a manager of sustainability at Ferrero. "At Ferrero, we hope the development of new varieties Professor Molnar is working on will be successful and open new areas for planting hazelnut worldwide."
Molnar hopes that Rutgers will be able to release a new hazelnut tree in the next two to three years. If those trees are able to thrive near Fererro's production facility in Southern Ontario, Nutella fans could be eating their favorite spread made with hazelnuts from a tree developed at Rutgers within the decade.
"We have been working on this for so long, it is so exciting to me because we are so close,'' Molnar said. "I was born here and to be able to make a contribution to the state like this makes me really happy.''