News From the Board of Governors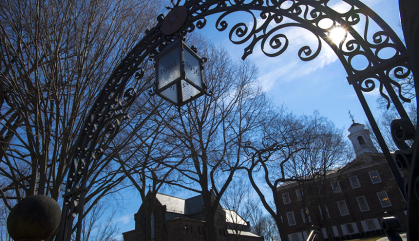 Rutgers Board of Governors Approves Revised University Budget
The Rutgers University Board of Governors today adopted a revised $4.45 billion budget that adjusts for restored proposed cuts in state support, an unprecedented collapse of dining, housing and other revenues related to the COVID-19 crisis and cost increases related to the pandemic.
The amended budget for the fiscal year that began on July 1, 2020, includes $86.6 million in state revenues that restores a previously proposed cut in state operating aid to the university. Direct state operating aid totals $437 million, about 10 percent of Rutgers' overall budget.
The adjusted budget assumes other cost savings, including a wage freeze and additional furloughs intended to preserve jobs for the university's 23,600 employees, a continued prohibition on business travel, an ongoing suspension of new capital projects and a review of active projects, and a freeze on discretionary spending related to university operations.  
Prabhas Moghe Appointed University's Chief Academic Officer
The Rutgers University Board of Governors today approved President Jonathan Holloway's appointment of Prabhas Moghe as executive vice president for academic affairs, the university's chief academic officer, effective Oct. 5.
"I am excited to bring Dr. Moghe's intellect, experience, deep knowledge of Rutgers, character, and leadership to the executive vice president for academic affairs position," Holloway said. "I know he will help our faculty do extraordinary things in pursuit of scholarly excellence, contribute substantially to the creation and advancement of knowledge at Rutgers, and build our recognition among the best public universities in the United States and the world."
Appointed as provost and executive vice chancellor for research and academic affairs for Rutgers–New Brunswick in July 2019, Moghe has been a Rutgers faculty member since 1995. He was named a Distinguished Professor of Biomedical Engineering, and Chemical and Biochemical Engineering in 2013.
In his new role, Moghe will forge strategies and develop initiatives to strengthen the university's academic enterprise, while serving as President Holloway's chief adviser on academic matters.

Denise Hien Appointed Inaugural Helen E. Chaney Chair in Alcohol Studies
The Rutgers University Board of Governors today appointed Denise Hien, a leader in the field of post-traumatic stress and addictions, as the inaugural holder of the Helen E. Chaney Chair in Alcohol Studies.
Hien is director of Rutgers University's Center of Alcohol and Substance Abuse Studies (CAS) and associate dean for academic affairs and professor in the Graduate School of Applied and Professional Psychology (GSAPP). Her work has shaped current evidence-based treatment of addictions and trauma-related psychiatric disorders and their comorbidity, particularly among women. She has received sustained funding for over 20 years from the National Institute on Drug Abuse and the National Institute on Alcohol Abuse and Alcoholism and has served as a reviewer and work group member for federal funding institutions.

Read the full release.