News From the Board of Governors: April 2023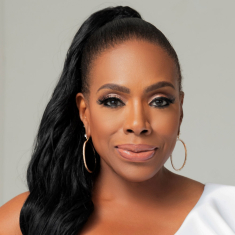 Emmy Award Winner Sheryl Lee Ralph Named Commencement Speaker
Sheryl Lee Ralph, an Emmy Award-winning actress, Broadway star and alumna of Rutgers College, will be awarded an honorary doctor of fine arts degree when she addresses graduates at the 257th anniversary commencement of Rutgers University-New Brunswick and Rutgers Biomedical and Health Sciences on May 14, 2023, the Rutgers Board of Governors voted today.
"As we celebrate the birthday of Paul Robeson, great actor, great artist, outstanding athlete, outstanding student, I'm so happy to represent his legacy as one of the first women, especially one of the first Black women, to graduate from Rutgers College. Legacy matters," Ralph said.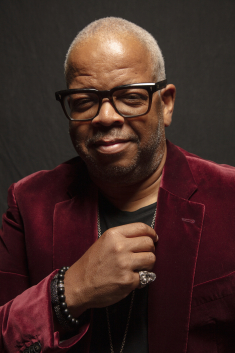 Jazz Artist Terence Blanchard to Speak at Rutgers-Newark Commencement
Internationally acclaimed jazz artist and educator Terence Blanchard, whose compositions have explored American tragedies and the human cost of bigotry and structural racism, was named the speaker for Rutgers University-Newark's 2023 commencement ceremony on May 16, Chancellor Nancy Cantor announced. 
The ceremony will be held at 9 a.m. at the Prudential Center in Newark. The Rutgers Board of Governors voted Wednesday to award an honorary doctor of fine arts degree to Blanchard when he addresses the graduates.
The Honorable Dana Redd Named Rutgers-Camden Commencement Speaker
Rutgers University-Camden will hold the Rutgers University-Camden and Graduate School Commencement on Monday, May 15, 2023, at the Freedom Mortgage Pavilion. The Honorable Dana Redd, former Mayor of the City of Camden and a 1996 graduate of the Rutgers School of Business-Camden, will deliver the keynote address at the ceremony, where she will also receive an honorary doctor of letters.
Redd served two terms as mayor of Camden from 2010 to 2018. During that time, she led a state intervention for the public school system to improve academic outcomes among the city's children and transitioned to a new, community-based model of public safety that motivated President Obama to visit the city.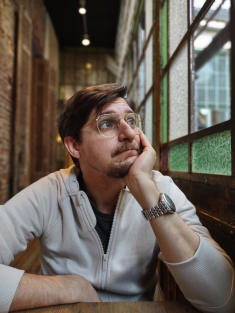 Santiago Cuesta Named MacMillan Chair in the Life Sciences
The Rutgers Board of Governors appointed School of Arts and Sciences cell biology and neuroscience professor Santiago Cuesta as the Duncan and Nancy MacMillan Faculty Development Chair in the Life Sciences. Established in 2005 through a generous gift, the chair provides for the recruitment of the best and the brightest young life sciences faculty at Rutgers. 
His research, partially inspired by the controversial reality TV show, Intervention, looks at how gut bacteria affect vulnerability to developing addiction and substance use disorders.
Two New Data Science Degrees at Rutgers-New Brunswick
The Rutgers Board of Governors on Thursday unanimously voted to approve the creation of two new degree programs – Bachelor of Arts in Data Science and Bachelor of Science in Data Science – in the Rutgers-New Brunswick School of Arts and Sciences.
Both programs were created in partnership with the School of Communication and Information and the School of Engineering at Rutgers to enrich the curriculum and to be highly flexible, given the relevance of data science to many different disciplines.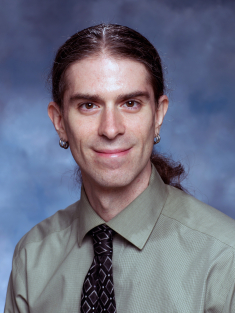 Daniel Schneider Endowed Early Career Professorship in Cognitive Neurology Established
The Rutgers University Board of Governors has approved the creation of the Daniel Schneider, M.D. Endowed Early Career Professorship in Cognitive Neurology. Made possible by a generous gift of $750,000 from Schneider's estate, which is directed by his mother, Penny Moreno, the gift will go toward retaining and recruiting early career scholars in the field of cognitive neurology. The professorship honors the legacy and life's work of Moreno's son, Daniel, who began his career in the Rutgers Robert Wood Johnson Medical School's Department of Neurology.
Schneider served as an assistant and then associate professor in the departments of Neurology and Psychiatry, establishing himself as an outstanding educator, a trusted adviser, and a caring clinician. He won numerous teaching awards and served as director of several neurology clinics.