Newest Americans Project Kicks off Documentary Film Series
Tim Raphael records the stories of Rutgers-Newark's diverse student population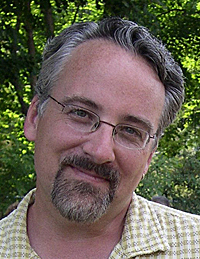 Tim Raphael director, producer, dramaturge, and adapter, is creative and collaborative by nature. An associate professor of arts, culture and media at Rutgers University-Newark, his background is in theater and performance studies. He also has an abiding passion for political issues like immigration.
He fused the two by starting the Center on Migration and the Global City in 2009. As director of the center, he has recently embarked on a multiyear project called "Newest Americans: Stories From the Global City," a multimedia and multidisciplinary collaboration among journalists, artists, research faculty and students that is documenting unique stories from Rutgers-Newark, which has been hailed, for nearly two decades, the most diverse college campus in the nation.
This month, the Newest Americans project premiered Notes for My Homeland, the first in a series of short documentary films, which is showing on National Geographic's Proof website.
Notes for My Homeland tells the story of Syrian-American composer and pianist Malek Jandali, an American citizen who blends traditional Arab music with Western harmonies. In the film, which features Jandali's music plus archival video and photos from Syria, Jandali looks at his Syrian identity from an American perspective, against the backdrop of the current Syrian dictatorship, civil war and the Arab Spring.
Jandali, who has performed in concert halls throughout the world, is no ordinary musician. On January 31, he became the first Arab-American composer to premier work at Carnegie Hall. His song Watani Ana (I Am My Homeland) was inspired by the killing of children in the Syrian city of Dara'a. After he performed it during a demonstration in Washington, D.C., his parents were attacked in their home in Syria.
Jandali also has a connection to Rutgers, which comes via his oud player, Mohamed Alsiadi, a Ph.D. candidate in American Studies at Rutgers-Newark. Alsiadi met Jandali at a music academy in Damascus in 1992 and is also featured in the film.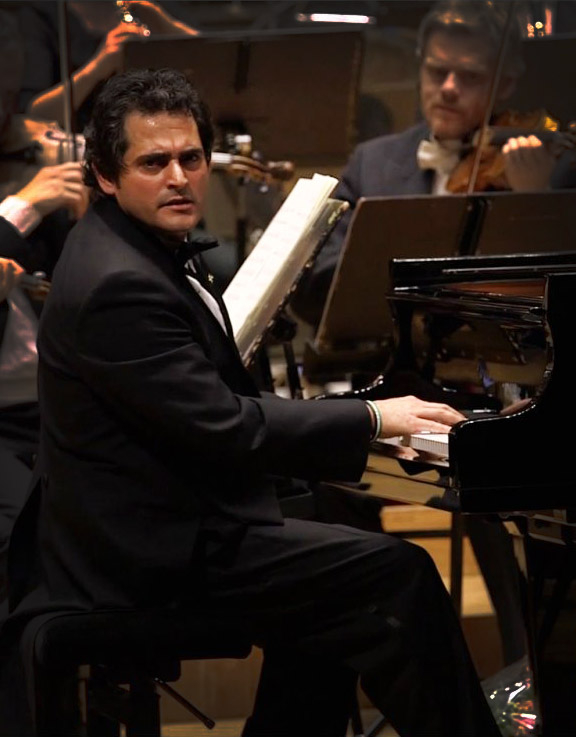 "It was exciting to produce this piece on Malek," says Raphael. "The story radiates from Rutgers-Newark, contains both a local and global narrative, and looks at issues of our times through both a cultural lens and from a human perspective."
Notes for My Homeland was produced by Talking Eyes Media in partnership with Rutgers and VII photo agency. The documentary series kicked off by Notes is but a piece of the larger Newest Americans project, which is taking an in-depth look at immigration and the idea of American identity, offering both a glimpse into the world these newest Americans are navigating and transforming, and a vision of our demographic future.
Other components of the project include a Newest Americans website, which will feature a tri-annual digital magazine; audio files of oral histories done by students and Newark residents; faculty and student works created in various classes; lectures, film screenings, gallery exhibitions and books; and a special project on immigrant detention and incarceration.
"A half-century from now, the U.S. will look like the Rutgers-Newark campus. So, I wanted to begin to understand what processes are driving change and how we'll look going forward," says Raphael. "Bringing smart, creative people together gives us infinite possibilities with this project, and getting students and faculty involved reinforces our campus as an anchor institution in Newark."
To accompany Notes for My Homeland, on March 26 the New Americans project will hold an afternoon panel with artists and documentary filmmakers who have worked in Syria, along with an evening concert by Jandali, Alsiadi and cellist Laura Metcalf, who is also in the film. The concert will take place in the Essex Room at the Paul Robeson Center.