New Jersey's May Job Gain, Following Staggering Losses, Portends Multiyear Recovery, According to Rutgers Report
Rutgers researchers provide analysis on the pandemic's impact on state's economy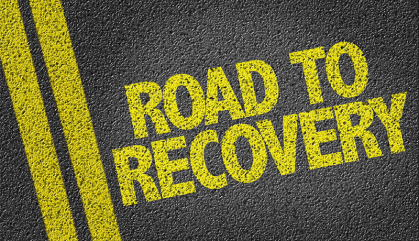 New Jersey's gain of 86,800 jobs in May, which reversed about 10 percent of the pandemic-fueled job loss during the previous two months, is a striking sign of hope, according to a new Rutgers report. But the authors foresee long-term structural changes to the state's office-based industries.
"Specifying the time span for achieving full recovery in New Jersey is fraught with difficulty, but recovery will likely be a multiyear process," said James W. Hughes, University Professor and dean emeritus of the Edward J. Bloustein School of Planning and Public Policy at Rutgers University-New Brunswick, who coauthored the report. "Regaining the number of jobs lost could consume major portions of the 2020s."
According to the report, "Coronavirus Economic Pivot: Precipitous Fall to Recovery Crawl?" both the New Jersey and national economies achieved a striking pivot in May, following the nationwide loss of 22.8 million jobs in March and April. May represented the greatest single-month job gain in New Jersey's history, more than doubling the average full-year job gain achieved between February 2010 and February 2020.
New Jersey's largest rebound in May was in the accommodation and food services sector, which grew by nearly 30 percent or 32,200 jobs and which was the New Jersey sector hardest hit by the pandemic, having lost 204,800 jobs between February and April.
It is unclear from the available data whether the May job gains represent newly created jobs, or workers re-hired to jobs they had lost, or a combination of both, the researchers said.
"Coronavirus Economic Pivot: Precipitous Fall to Recovery Crawl?" is the second in a series of Fast Track Research Notes, published by the Rutgers Center for Advanced Infrastructure and Transportation (CAIT) on the pandemic's economic fallout. The reports' authors are Joseph J. Seneca, University Professor emeritus and Distinguished Professor of Economics emeritus; Hughes; and Connie O. Hughes, former Chief of Management and Policy in the New Jersey governor's office.
Along with recovery, the researchers expect a fundamental transformation in office-based industries, resulting from the shift to remote working.
"The office is central to the knowledge-intensive economies of New Jersey and the U.S.," Hughes said. "But a watershed moment for the world of work is approaching. Time will tell whether today's most overhyped phrase from organizational leaders – 'Working from home works very well and can be extended' – will have staying power in terms of economic and organizational efficiency."
Hughes continued, "The pivot out of the Great Contraction to the Economic Reopening by the U.S. and New Jersey that occurred in May 2020 was earlier than had been widely expected. The question now is the strength and durability of the new upward employment trajectory."
Fast Track Research Notes Issue Number 3, to be released the week of July 20, 2020, will examine that question.
The full report is available at https://rucore.libraries.rutgers.edu/rutgers-lib/63791/.