New Course on U.S.-Mexican Border Encourages Critical Thinking on Divisive Issues
Rutgers professor investigates history of the border, offers unbiased approach to tackling immigration issues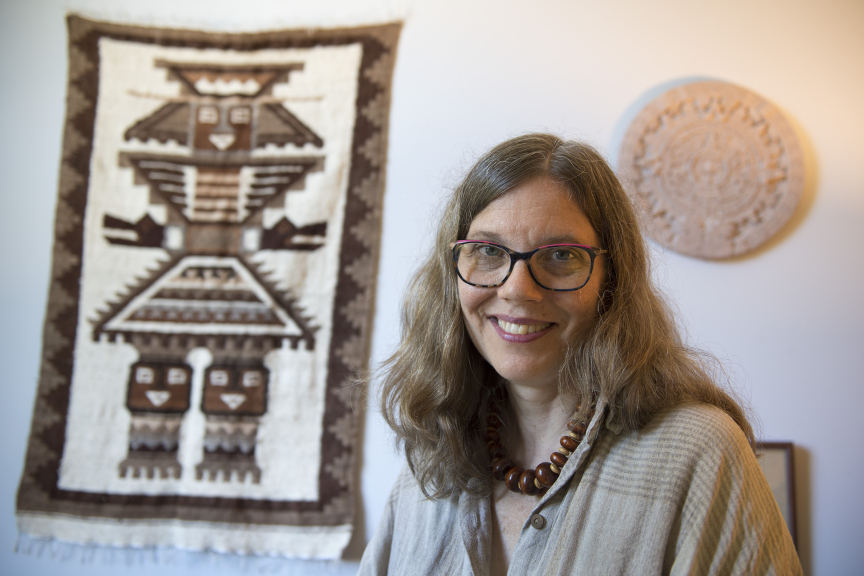 "We as professors can do our part to help in this issue, and that is to help [students ] understand that they need to work together to make lasting change"

 

- Camilla Townsend
What shifted over the past 30 years that changed perceptions of the U.S.-Mexican border? Are current policies working? Will barring illegal immigration decrease crime and unemployment? 
These are some of the issues that Camilla Townsend, a Distinguished Professor of History at Rutgers University-New Brunswick, is examining in a new course, "Wars, Wayfarers and the Wall: A History of the U.S.-Mexican Border."
"I am not insisting that the students draw a certain and definitive conclusion to these questions, but I do want them to look at real evidence and think seriously about it before they make political decisions," said Townsend, who wants to challenge students to understand the border's tangled history and find research-based solutions for ongoing, apparently intractable immigration issues.
Townsend said the 2016 presidential election, in which America's political divides seemed to reach a breaking point, inspired her to create a course that would encourage critical thinking about hotly contested issues, like the border wall and the recent U.S. Supreme Court decision that will allow asylum-seekers at the U.S.-Mexican border to be turned away.
Watch as Townsend dissects how the idea of the U.S.-Mexican border has shifted from its inception to today's political climate in her ""ars, Wayfarers and the Wall: A History of the U.S.-Mexican Border" signature course.
---
The course begins in the early 1800s when much of Arizona, California, New Mexico and Texas were Mexican territory; watches how American conceptions of the border shifted when those territories changed hands; and examines the economic policies of the first half of the 20th century in which the U.S., in need of cheap labor, offered incentives to bring Mexican workers up north.
Students, enrolled in the School of Arts and Science signature course, are analyzing news articles and socioeconomic statistics from past and present, reading personal stories and essays by and about immigrants, and exploring what it means for an immigrant to become American.
They will also participate in a decision-making scenario for a fictional local meeting in a so-called sanctuary city where they will need to argue for positions on multiple sides of issues affecting the lives of migrants and citizens and have the opportunity to delve into economics, art history, Aztec poetry, sociology, political science, and journalism and media studies.
"Every decision they make has to be backed up by facts and critical thinking. The fictional narrative and decision-making assignments will help them consider another important aspect of this issue, and that's the lasting impact these decisions have on individuals and families," Townsend said. "We as professors can do our part to help in this issue, and that is to help them understand that they need to work together to make lasting change."