A Mother's Fight for Her Son After Brain Injury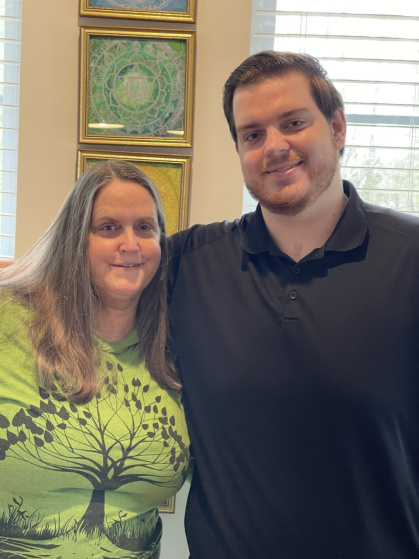 The first thing Peter Davey remembers after being hospitalized for a severe brain injury is being deeply paranoid.
"I didn't know where I was, or how I got there," he said. "I couldn't speak and I was terrified."
On Sept. 5, 2019, Davey was admitted to Robert Wood Johnson University Hospital New Brunswick (RWJUH) after a hypoxic brain injury, which resulted in a lack of oxygen flow to the brain. Gaurav Gupta, associate professor and director of cerebrovascular and endovascular neurosurgery at Rutgers Robert Wood Johnson Medical School, did not think Davey would survive after the lifesaving surgery. If he did, Gupta couldn't promise that he would be able to regain the ability to walk, talk, read or write.
A year later, Davey has regained all his mental and physical abilities — something Gupta attributes not only to his determination and stamina but also the resilience of his mother, Diane.
"Peter's mother demonstrated courage, resilience and faith in her son, and showing how a mother never gives up on her child," said Gupta.
"In consultation with our emergency room physicians and neurocritical care physicians, it appeared that Peter was unlikely to survive, but we were still determined to take an aggressive approach to do what we could," Gupta said.
An MRI revealed that Davey's cerebellum had severe swelling on both sides. Results also confirmed that Peter had suffered strokes in the cerebellum. His brain was rapidly swelling and he would die unless an emergency surgery was performed. Urgently, Gupta and his team performed a craniotomy, the surgical removal of part of the skull to allow the brain to expand from swelling, saving Davey's life.
His mother still remembers the call from Gupta informing her that her son's life was in imminent danger. Living 12 hours away in Wilmington, North Carolina, Diane drove straight to New Jersey. When she arrived, she didn't recognize her son. Even after his surgery, Diane was advised that the brain damage was extensive and possibly irreversible. Still, she didn't give up hope.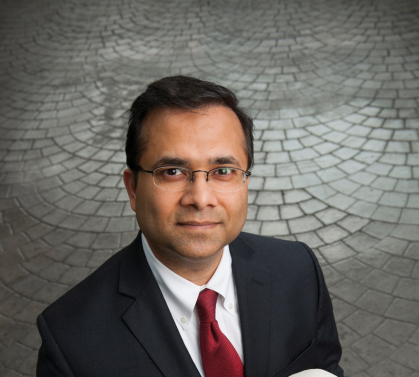 Three days after the surgery, Davey had a reaction after one of the Neurocritical Care Unit physicians put a finger on his palm.  His mother was told, "this isn't someone who will remain in a coma," giving her a renewed sense of hope.
Expressing gratitude for the compassionate care that the family received from the Neurocritical Care Unit in the hospital, she attributed her son's recovery to the team's dedication and expertise.
"Fifteen days after he was admitted to the hospital, he regained consciousness. He did unbelievably better than I expected and even started talking shortly after he became conscious," says Gupta. "Diane is an inspiration. Here is a mom who moved from North Carolina to New Jersey to take care of her son. She never gave up on him. She was there every minute of every day and it was inspiring to see a mother's hope. She is a true champion."
Less than five month after the near fatal incident, Davey was walking on his own after spending time in physical rehabilitation in Tinton Falls. "It was rough in the hospital. I couldn't do normal things and had to be lifted in and out of bed," Davey said. "Physical therapy was scary at first and I was struggling, I felt like I was on the verge of a breakdown. But I pushed forward and I never once fell."
When Davey thanked Gupta for saving his life, his mother said that the doctor responded by saying, "I don't save people's lives; God saves people's lives. I'm just the technician."
"It was so moving that a man that skilled who performed a miraculous medical achievement was so humble and didn't take credit for results," Davey's mother said.
Gupta, however, attributes Peter's outcome to his mother. "Peter had the courage to fight for his life, but his mom's fight for his life and refusal to give up is what saved him."